It's not even 7AM and we're sitting in the lobby of the surgery wing on the 4th floor of Akron Children's Hospital.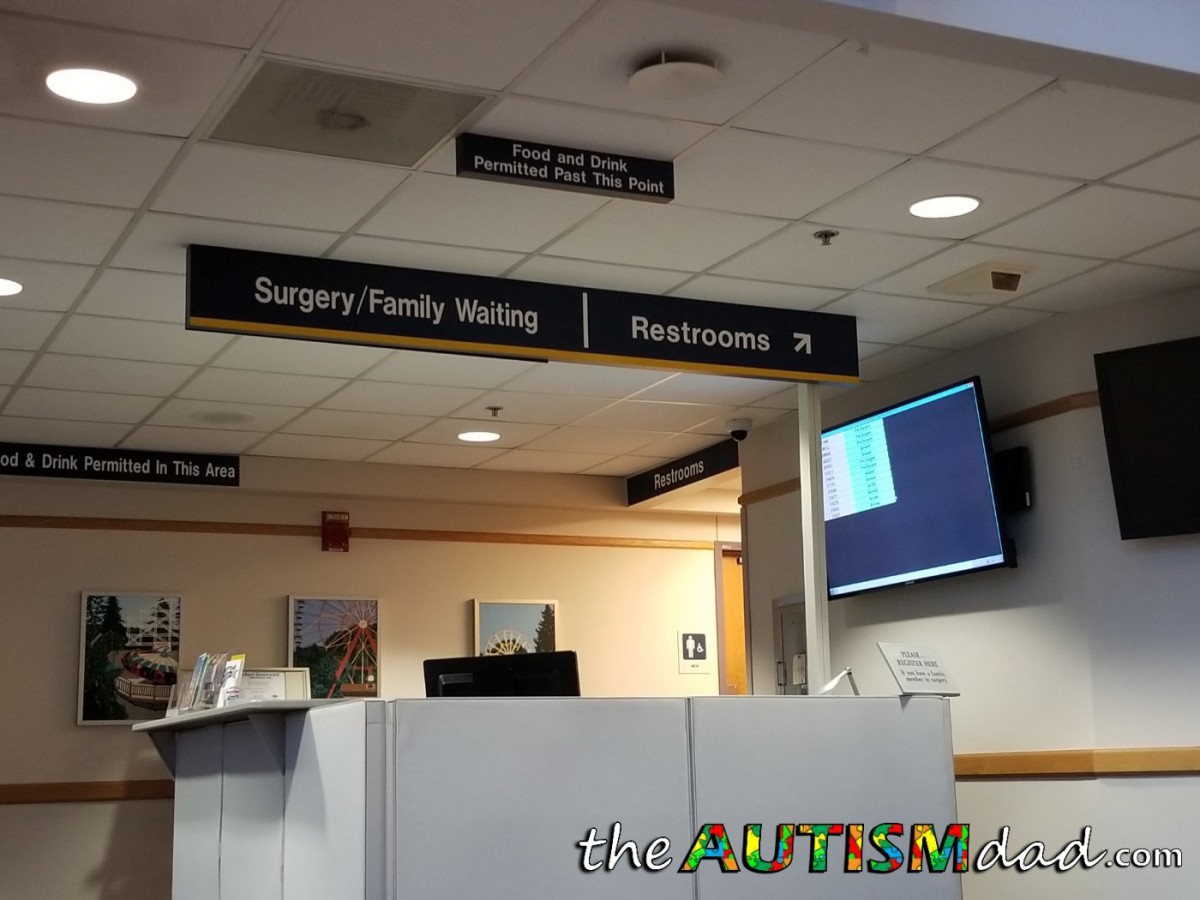 This is an appointment that we're a bit nervous about because we aren't sure how Gavin's going to react. The whole point is to go over the details of his upcoming scopes, make sure we understand everything and discuss any concerns.

It should be pretty simple. We go over everything in great detail, have a basic health screening and gain a better understanding of what to expect on June 5th.
We're a bit nervous because Gavin tends to frighten easily and let's face it, who actually likes the idea of getting an endoscopy or colonoscopy?
We also aren't sure how this will go as Gavin is 18 years old now but guardianship isn't finalized and probably won't be before the end of the Summer. We aren't sure how to navigate this but we'll find out more during this pre-testing process.
Most of Gavin health care has been at Akron Children's Hospital and they have very detailed records about his mental capacity. If you talk to Gavin, it very quickly becomes apparent that he's not competent to make his own decisions. It's heartbreaking but it's the reality we live in.
I wish it wasn't like this and guardianship wasn't necessary, but there's nothing we can do about it and while I don't know how we proceed in the interim, I don't foresee it being a major problem.
Gavin is very compliant and no one that meets him would question whether or not he's competent. In a weird way, that's both a blessing and a curse, at least in how it applies to this particular situation.
We'll be called back soon and I'll let you know how it goes.