It's no secret that I'm struggling at the moment. You can read 3 tell-tale signs I need help with my #Depression for details on why that is.
I'm having a better day today, at least comparatively speaking and there are many reasons for that. I want to focus on the main one for right now. It's something my wife and I have instilled in our kids from a very young age. It's called a clean slate.
No matter how bad of a day any of us are having today, tomorrow is a clean slate.

The idea of a clean slate isn't meant to excuse poor behavior or bad decisions. It's not meant as a get out of jail free card either. In regards to our kids, we remind them every night that tomorrow is clean slate or a fresh start. It means that we can put today behind us, learn from our mistakes and start over fresh, doing better tomorrow.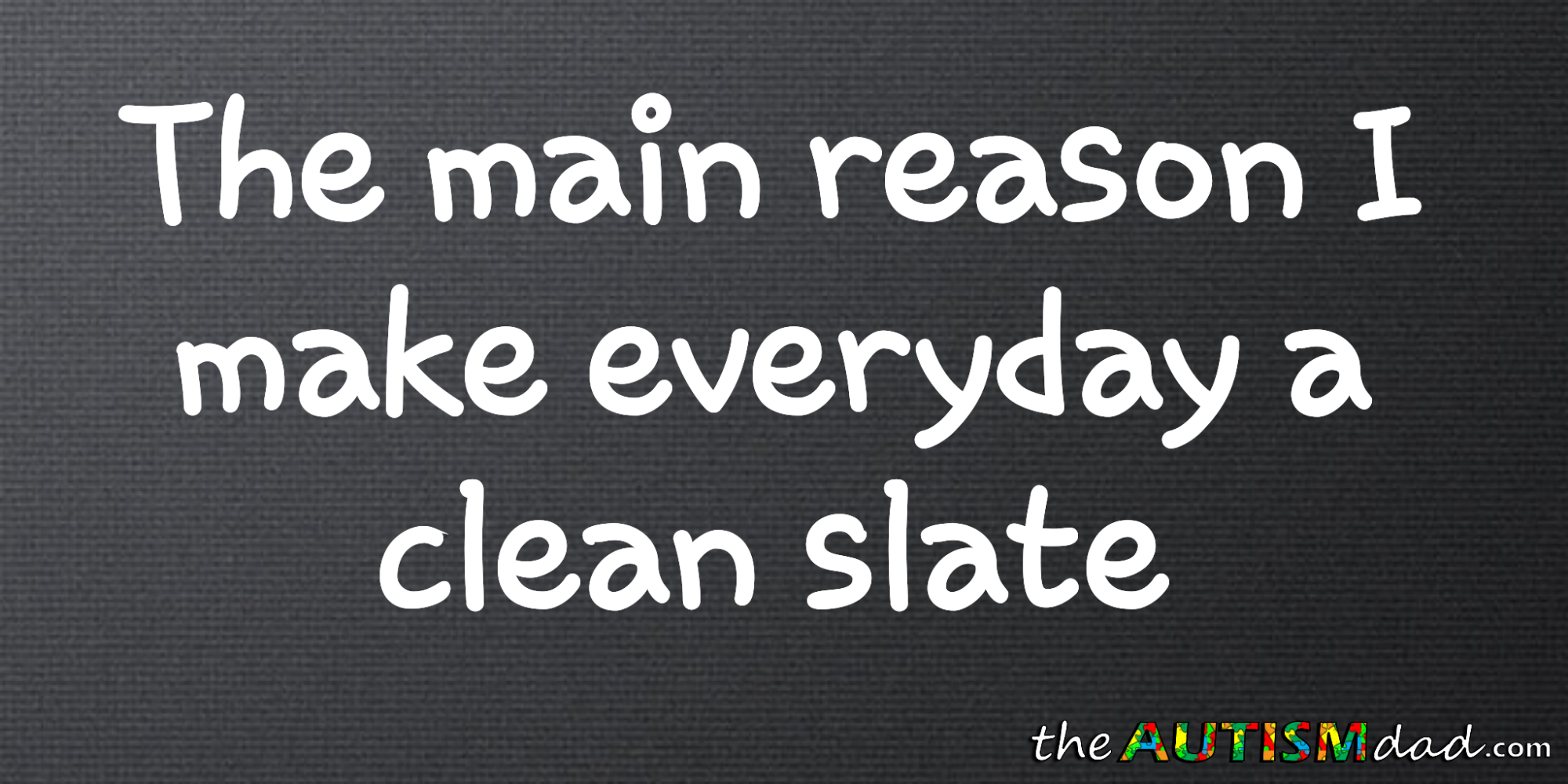 I think it helps my kids to understand that they are not defined by their mistakes. It also reinforces that while we're all accountable the choices we make, we can still learn from them and move forward.
I have to remind myself that tomorrow is a clean slate, especially when I'm really struggling with depression.
It's not uncommon for me to beat myself up because I didn't write enough (and that's how I provide for my family, so it's quite important) or I made mistakes that were heavily influenced by my ongoing war with depression. Good, bad or indifferent, I have to own my mistakes and when I'm depressed, that isn't always easy. I can be really hard on myself which only serves to make things worse.
Reminding myself that tomorrow is a clean slate, doesn't undo the mistakes I've made today, but it gives me hope and a chance to do better tomorrow. I can't drag the past around with me because it's too heavy and there are many, more important things for me to carry instead.