It was a another horrible night. Elliott was once again unable to sleep and we ended up having a meltdown at 2 AM. I know you're probably assuming Elliott was the one having having the meltdown but you'd be wrong, well sorta anyway.
I was tired and Elliott was not in a good place, being uncooperative, disagreeable, unreceptive and I eventually ran out of patience.
Elliott ended up melting down and rather than rise above and help him through it, I eventually met his meltdown with one of my own. I said some things I shouldn't have said and behaved in ways that I cannot condone.

Lizze and I were trying to help him, while at the same time, prevent him from waking up Emmett or Gavin. I became overwhelmed in record time, while frustration soon led to anger.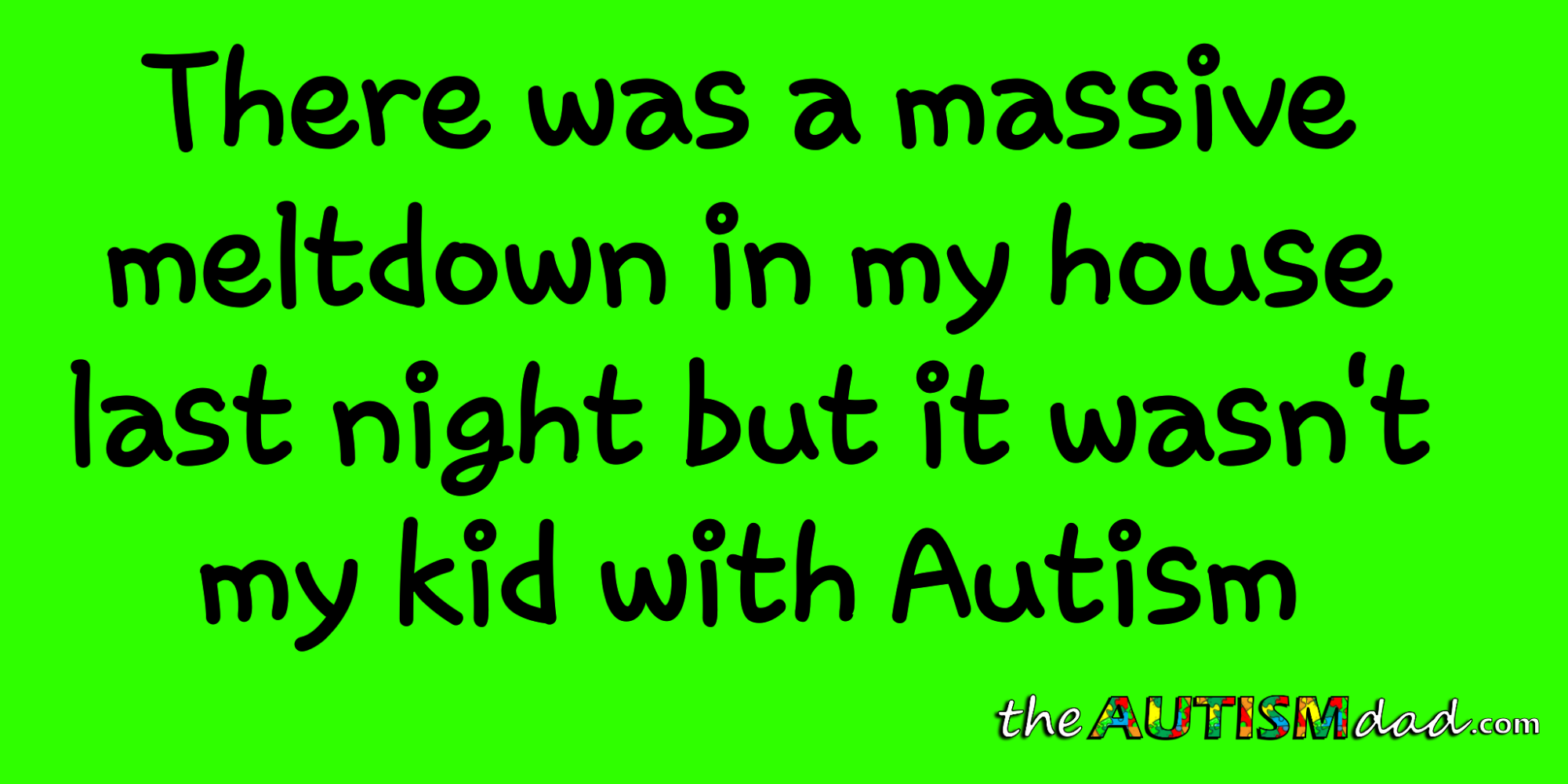 It wasn't anything catastrophic but I hold myself to a very high standard, especially when it comes to my kids. I stride to be a positive example and last night showed me being very human.
I've been struggling a great deal lately with the idea of my own mortality. Perhaps it's related to my upcoming 40th birthday. I very much worry about what will become of my kids if something happened to me. What will they think? What will they feel? What will they do?
The last thing in the world I want is for a tense moment, when I fall well below my own standards, to be the last interaction I have with one of my kids. I'm destroyed by the thought of that and I will do better going forward. We all make mistakes and the best we can do is learn from them.
Anyway, this has become a reoccurring theme as of late. Not me melting down but rather Elliott not sleeping at night.
We're seriously beginning to worry that Bipolar Disorder might be something we have to explore. On the surface, it appears like it could be a manic episode and there are other behaviors that we've been noticing that maybe cause for concern. At the same time, it could be nothing major at all.
Before we go down that rabbit hole though, we're going to make adjustments to bedtime habits and there are currently some that can be counterproductive.
We're going to discuss this on Tuesday but until then, we're going to cut down on screen time, try some different approaches to helping him cope with his extreme anxiety and provide a more soothing bedtime environment.
Maybe that will help.
I know if we go to his doctor, that's the very first thing we're going to be asked about.
Another possibility is that he's been on Melatonin for too long. That's actually quite possible and we're therefor going to withhold it for a few days.
Anyway, I only want what's best for him and if 8 could carry whatever is burdening him I would do so in a heartbeat. I wish it were that easy.
Here's the take home from this.
Autism parenting is as close to impossibly difficult and I can imagine anything ever being.
The toll it takes on a person is immense and immeasurable. That doesn't excuse me losing my cool but it does explain why it happens. This isn't easy and there are no instructions. Rarely are there even people in our life who truly understand what it's like to be in our shoes.
All we can do is the best we can do. We learn from our mistakes and use those lessons to both guide us in the future, while helping our kids learn from our mistakes.
Incidentally, Lizze handled things last night with grace, while I fumbled like an idiot. At least one of us was a good parent.. ☺