Unfortunately, Gavin's having to learn a lesson this morning. Every Monday and Friday morning, Gavin needs his IVIG infusion. This is something he'll have to do for the rest of his life. It's not something that gets better and it's only likely to get worse over time.
We have a rule that Gavin must do his IVIG infusion first thing in the morning.
He's supposed to eat breakfast, take his meds and on Mondays and Fridays, get his infusion going.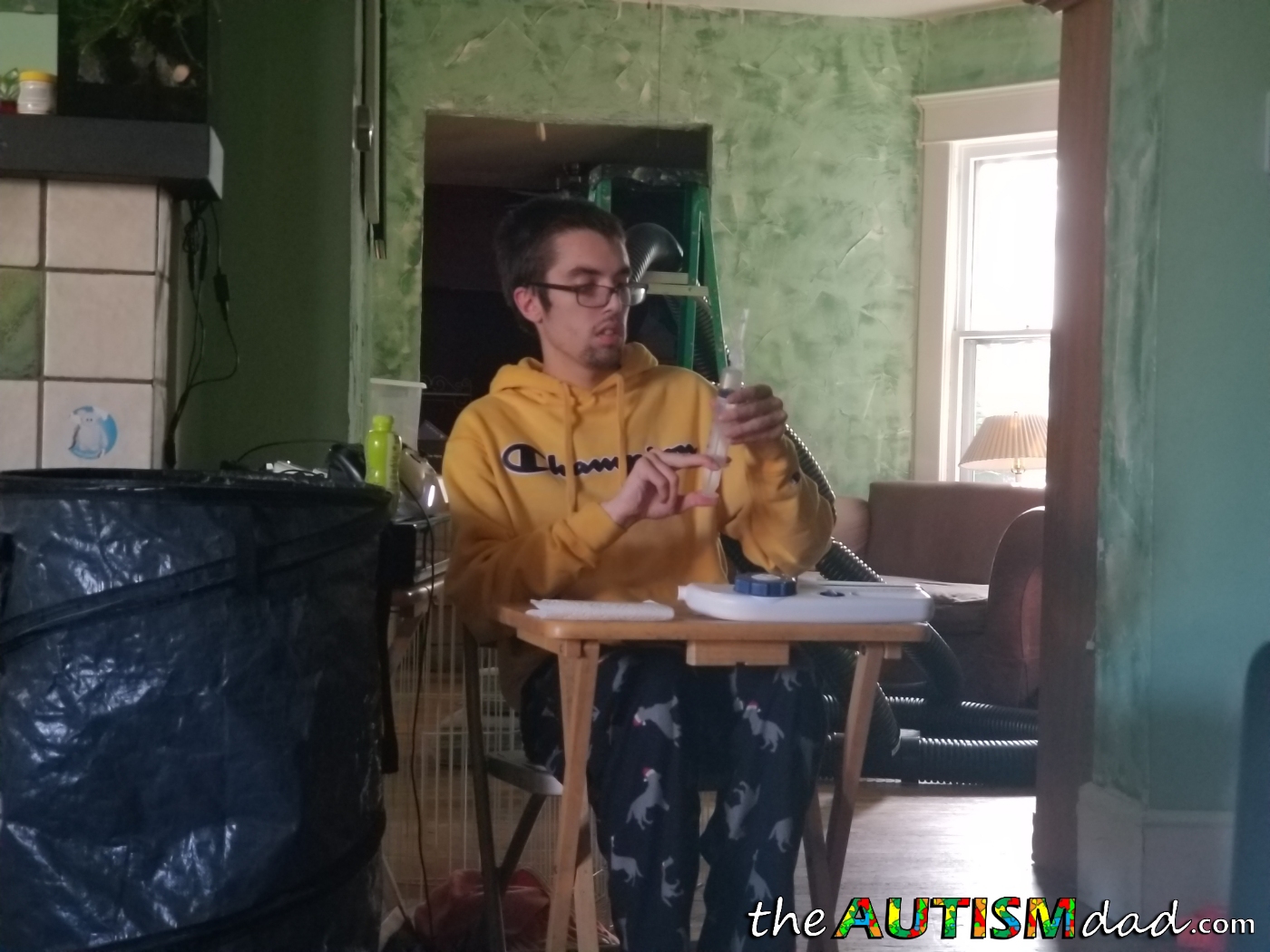 This morning he ate breakfast, took his meds and went upstairs to play his tablet. When I realized the time, I called him down and questioned him about this. As soon as I pointed out that he had not started his infusion, he immediately reacted by punching himself in the forehead.
I reminded him that he's allowed to be frustrated but he's not allowed to be violent towards himself or others.