So I went walking tonight, as I'm doing almost every single night. I'm averaging about 60 miles a month and it feels pretty good.
For the record, I weighed in at 308.4 lbs today and that's down from 340 lbs. I would say that most of this weight has come off in the last few months. I'm trying to make it a slow and steady process because if I do, it's more likely to be sustainable long term.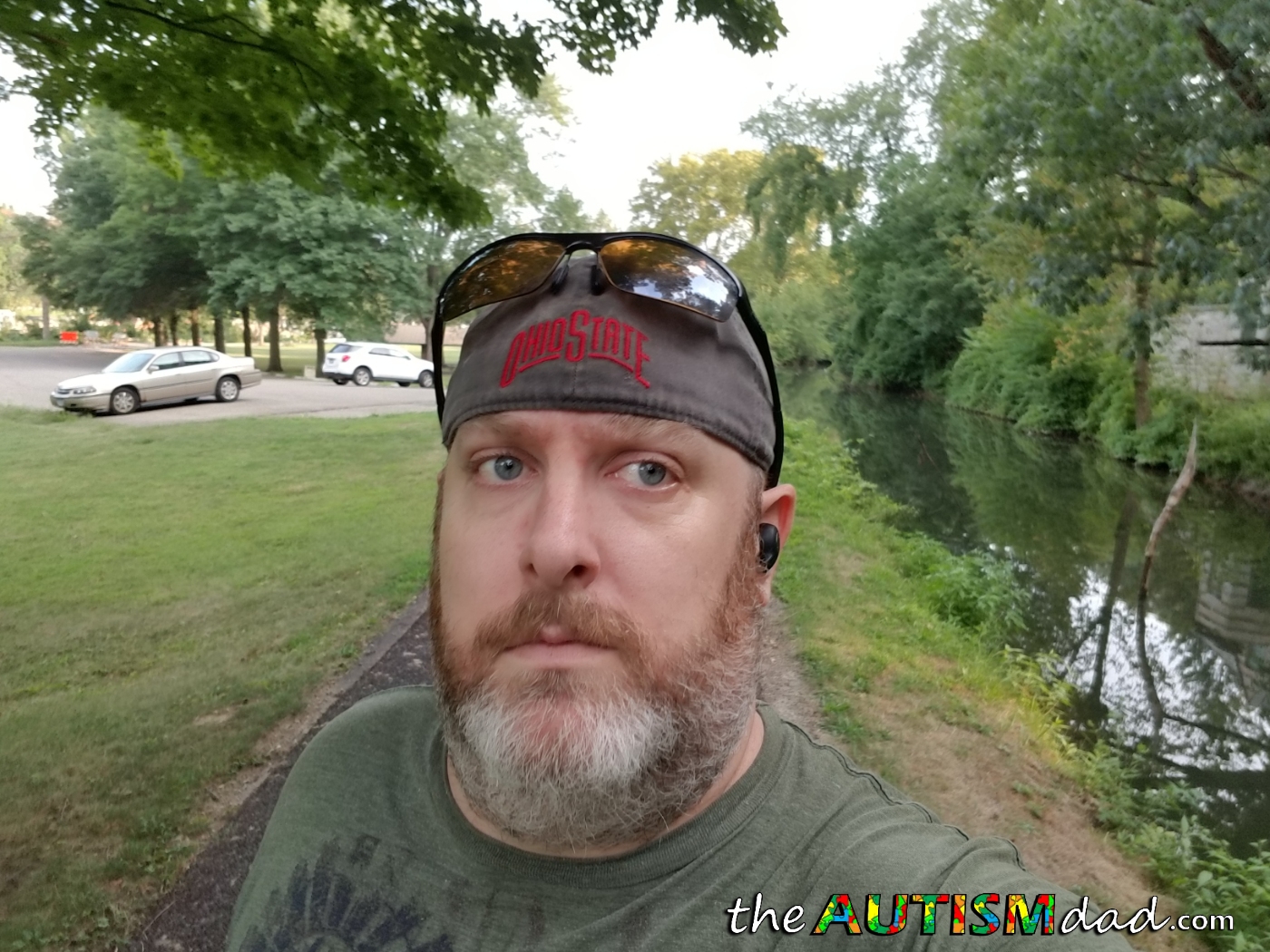 Anyway, the last couple of times I've walked have proven to be pretty cool. Aside from the exercise, I have had some interesting experiences.
The other day, while walking, this deer just walks across the track in front of me. It calmly walks passed all the people and cars, like it didn't have a care in the world. It then proceeded to walk across the creek and meander over to an apple tree.
When I made it to the other side of the creek, this is what I found.
I got within about five feet of it and was able to pick apples off the tree and toss them to her (I believe it was a her). It was a very humbling experience.
A few days later and I find myself walking tonight. I was finishing up mile two and on my way back to the car when I found this guy. He/she was sitting on the side of the track and not moving.
I walked right over to it and picked it up. It didn't try to get away or anything. I thought maybe it was hurt and was concerned someone was going to smash it accidentally or even on purpose.
This is a soft shelled turtle and so it's shell is very soft.
We hung out for a few minutes while I snapped some pictures and tried to make it a bit agitated so it would try to escape. I wanted to make sure it would avoid people and that it was okay to swim.
Anyway, I'm not sure why it didn't move when I went to pick it up but after a few minutes, it was tired of humans and ready to go back into the pond.
[foogallery id="82085″]
This is the first time I've ever held a soft shelled turtle or for that matter, even seen one up close. I've seen it in the pond a few times but wasn't sure that's what it was.
Anyway, it was a cool experience and I was able to help it get back into the pond.
I really enjoy these little encounters with nature. It helps me to remember the world is much bigger than me and my problems. ☺