Just a quick update as to how I'm recovering from oral surgery a week ago. I'll keep this brief, I promise.
Last week I had three wisdom teeth removed. I was pretty freaked out about it in the weeks and days leading up to the surgery. I'm pretty sure I drove my wife nuts.
Anyway, the surgery was actually a breeze and recovery has been going well. I haven't been in any pain that higher dose motrin couldn't address. I still have most of my pain meds because they simply weren't necessary.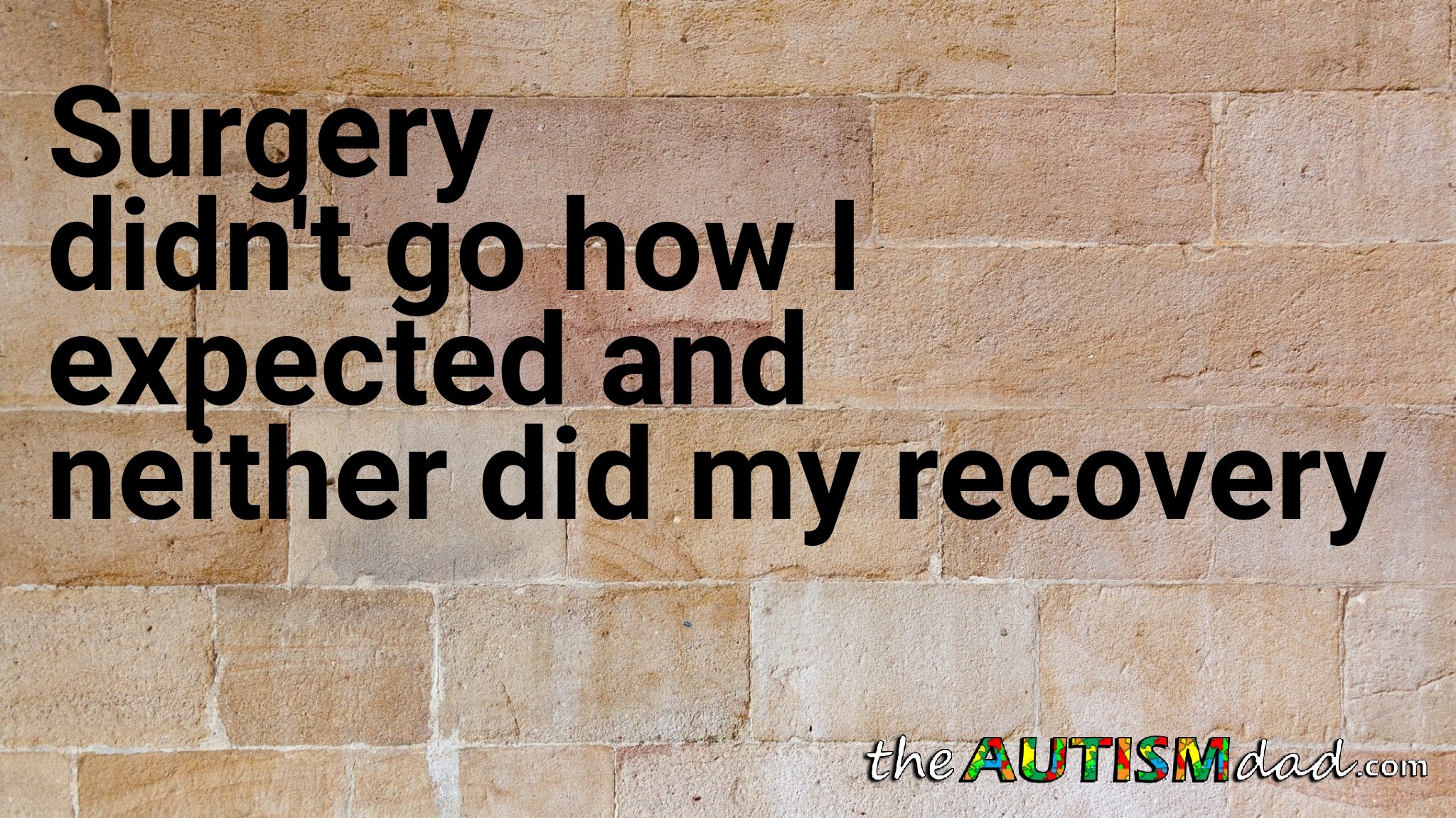 The only discomfort I've been in is where the tooth that was impacted had to be dug out. That's still healing and probably will be for a little while. There's good size hole going straight back and it does get sore from time to time but it is getting better.
I'm 100% convinced that Dr. Thomas Dietrich is the reason this went so well. Both he and his staff were amazing. I was incredibly nervous but they worked with me, making me feel comfortable.
I've heard so many horror stories about wisdom tooth removal but my experience was nothing like that. I think the quality and skill of the actual surgeon, has a huge impact on how pain the recovery process will be.
I told Lizze, I was in more pain after having a filling fixed a few months ago, than I am in after having three teeth removed. I would never have thought that would be the case.
I'm incredibly grateful that this all worked out so well and I'm now on the other side of this whole thing.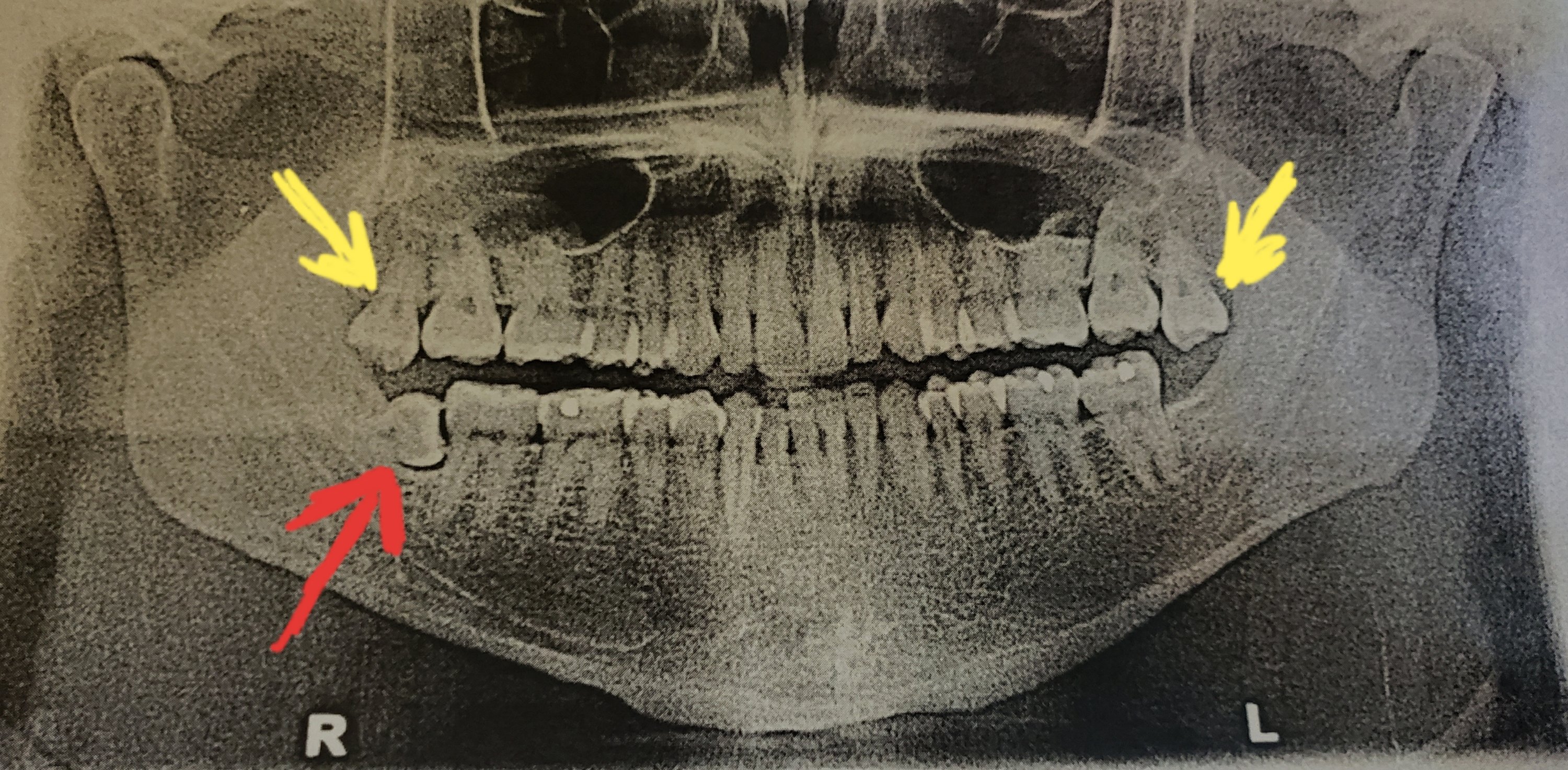 The red arrow shows the impacted tooth and the yellow shows the other two.
I'm been back to a normal-ish diet since Friday. I probably could have earlier but the bottom right was still making things a bit difficult and I wanted to give it time to heal before doing anything more than things like eggs or yogurt etc.
I've been largely trying to take it easy, which is tough in my family for obvious reasons. I'll start back walking on Monday and I'm really looking forward to that. ☺
What I thought was going to be a nightmare, has actually been a largely positive experience. I was able to overcome my life long fear of both the dentist and the oral surgeon and I'm in good shape moving forward. Pain has been minimal on the worst day and there were zero complications.
Unfortunately, this sorta killed any plans for Spring Break because I wasn't doing a whole lot. In that regard, I feel I let the kids down but we have summer coming up and we'll try to make up for it then.
I'm really looking forward to getting back to writing and recording. I'm no longer carrying that weight around and I need to focus on bettering my family's situation, ASAP.