Poor Emmett went to bed and woke up with a headache. We had thought he would be returning to school today, but he woke up with his right eye stuck closed again.
I spoke with the school, and even though he's been on the antibiotics for 24 hours, they aren't looking to introduce pink eye into the classroom. We decided it was best to give him another day on the eye drops before sending him back.
When I took Elliott to school, I discovered that our car had been broken into again and everything trashed.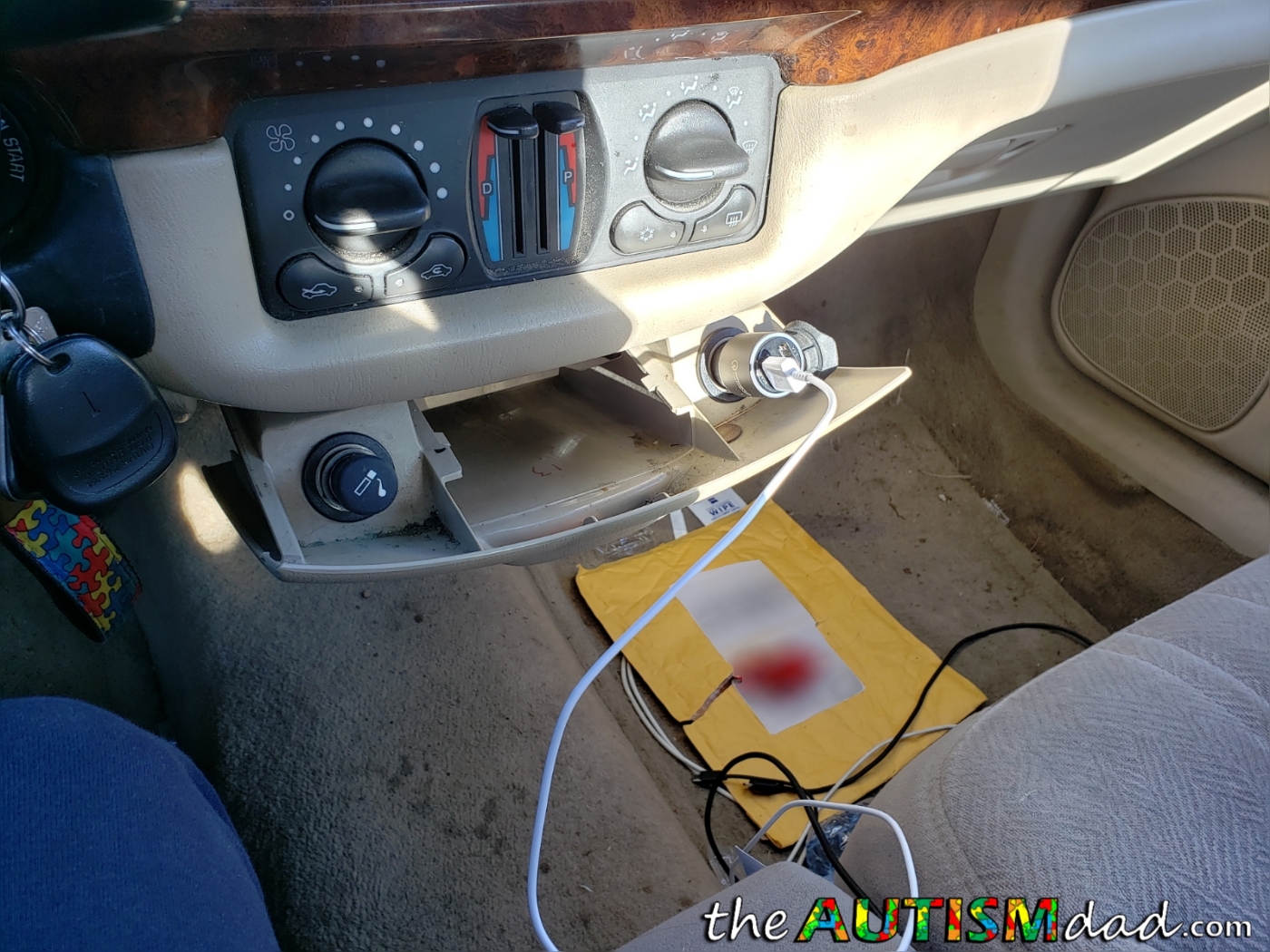 I know I locked the doors because I heard the horn beep last night. The only thing I can think of is that it's unlocking itself and before you think I'm crazy, let me explain.
Our car is 15 years old, with a failing, aftermarket remote start. We're having all kinds of bizarre issues that we suspect are tied to the clusterfuck created by whoever installed the remote start. My brother, a skilled mechanic, and someone who has worked on this car many times has preemptively told me that he will never having anything to do with the remote start situation. It's an absolute mess and nothing he would ever want to dig into.
He wasn't being a dick and said that laughing because it's truly a disaster. Even trying to remove it would be a nightmare and he's right about that.
Anyway, this isn't the first time I know I locked the door and I come out to find the car had been rifled through.
If you remember the last time, they took the change and left a giant bottle of shampoo in exchange. That was early last year, if I recall correctly and it was very weird.
This time, they took the change, the ashtray and a stack of alcohol wipes I had in the car so I could clean my earbuds after walking. They left a mess but nothing catastrophic. Elliott said that he heard a car door shut very early this morning and rolled over to look out his window. He saw a kid running away from our car.
Who knows..
I just cleaned up the mess, reinforced to Elliott that everything was okay and took him to school.
I got my morning walk done and then swung by the house in order to pick-up Gavin and take him for his weekly blood work.
Emmett's home stressing out over missing state testing and because he hates missing school in general. So, I'm not sure what I'm walking into when I get home.
This week was supposed to see us getting back on track. I had mistakenly made plans to get certain things accomplished and those plans have been flushed down the toilet. It happens. It happens a lot actually, at least to us. We shake off the disappointment and deal with it.