I'm going be very honest with you tonight, I'm not having the best of days. I know that I'm going to have days where I'm doing okay and others where I'm barely able to breathe. Today is one of those days where I'm barely able to breathe.
If I told you that I was feeling overwhelmed by everything, that would be akin to saying the Grand Canyon is just a ditch. It's an understatement of magnanimous proportions.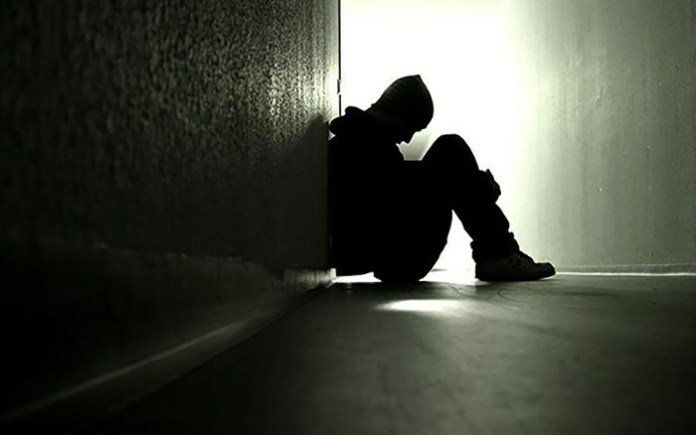 Most of the time I don't think about my marriage imploding, how much responsibility I have, or how lonely this all feels. Most of the time I try to focus on the positive and continue working to forge a new path forward. Other times, however, I feel like I'm being buried alive and I can't catch my breath. Today is one of those days.

On days like today, I look around and all I can see is how much still needs to be done or how many balls I've dropped.
There's so many things I need to do but just can't seem to knock out. The house is a work in progress and the progress has slowed to a crawl. The kids rooms need gutted and the kitchen needs deep cleaned. The house is in need of repairs and the car is on borrowed time.
All these things and more, weigh very heavy on a good day. On days like today, however, that weight begins to crush me.
It's incredibly difficult for me to see my kids heartbroken, and I spent the afternoon having to do that. Q10 Elliott didn't have a good visit and broke down when he got home. All I could do was listen to him because I don't have the answers he's looking for.
Emmett and Gavin had a great time and that's fricking awesome. I think they are all going to have good visits and bad visits. Today was Elliott's turn to have a bad one. It's not that anyone necessarily did anything wrong. It's a emotionally stressful situation and Elliott's trying to deal with all the anger heartbreak, confusion and fear he's bottling up inside.
He's got every right to be upset and feel whatever he feels. No one can take that away from him. The problem is that he won't talk about it and that allows for things to build up.
We're working to help him open up but he doesn't like talking about it. He doesn't even like thinking about it, so he's constantly trying to keep himself distracted.
I did what I could to help him feel a little better and it sorta worked, but this is something that I can't fix. Tuesday night I think Pattie, the kids and myself, need to have a sit down and hash some of these things out.
Much of this is going to take time but we need to work out what we can, so the process is a little smoother for them.
While I was on my own today, I sat down and stared at a pile of paperwork about an inch think. It's my dissolution paperwork and it's so beyond overwhelming. There's no fighting over anything and it's quite civil but that doesn't make it easy for me. It needs to get done but I don't even know where to begin. It sucks even knowing that I have to get this done but it is what it is. In order to truly begin to heal and move forward, this has to happen.
I'm being pulled in too many different directions and I'm stretching pretty thin as a result. At the moment, I'm feeling exhausted and defeated. I need a good night's sleep and with any luck, everyone is feeling better in the morning.