I was at the grocery store today with my kids. Walmart to be exact and the kids were doing pretty well. I was a little frustrated with them but truthfully, that's more on me and less than them.
We were at the register, unloading the massive amount of groceries so they could be scanned and bagged.
Behind us in line was a mother and her adult son. If I had to guess, I would say the son was in his twenties. What caught my attention however, was the fact that her son was Autistic. As a parent to three Autistic kids, I can usually tell. Everyone is different but there's times when I can just tell. I think many Autism parents possess that same skill set.

The mother had silver hair and I kinda felt like she was gifted that color the same way I was. I came by that color honestly because of loving and living in the trenches of Autism parenting. I suspect she's been in the trenches a little longer than I have but we do recognize our own.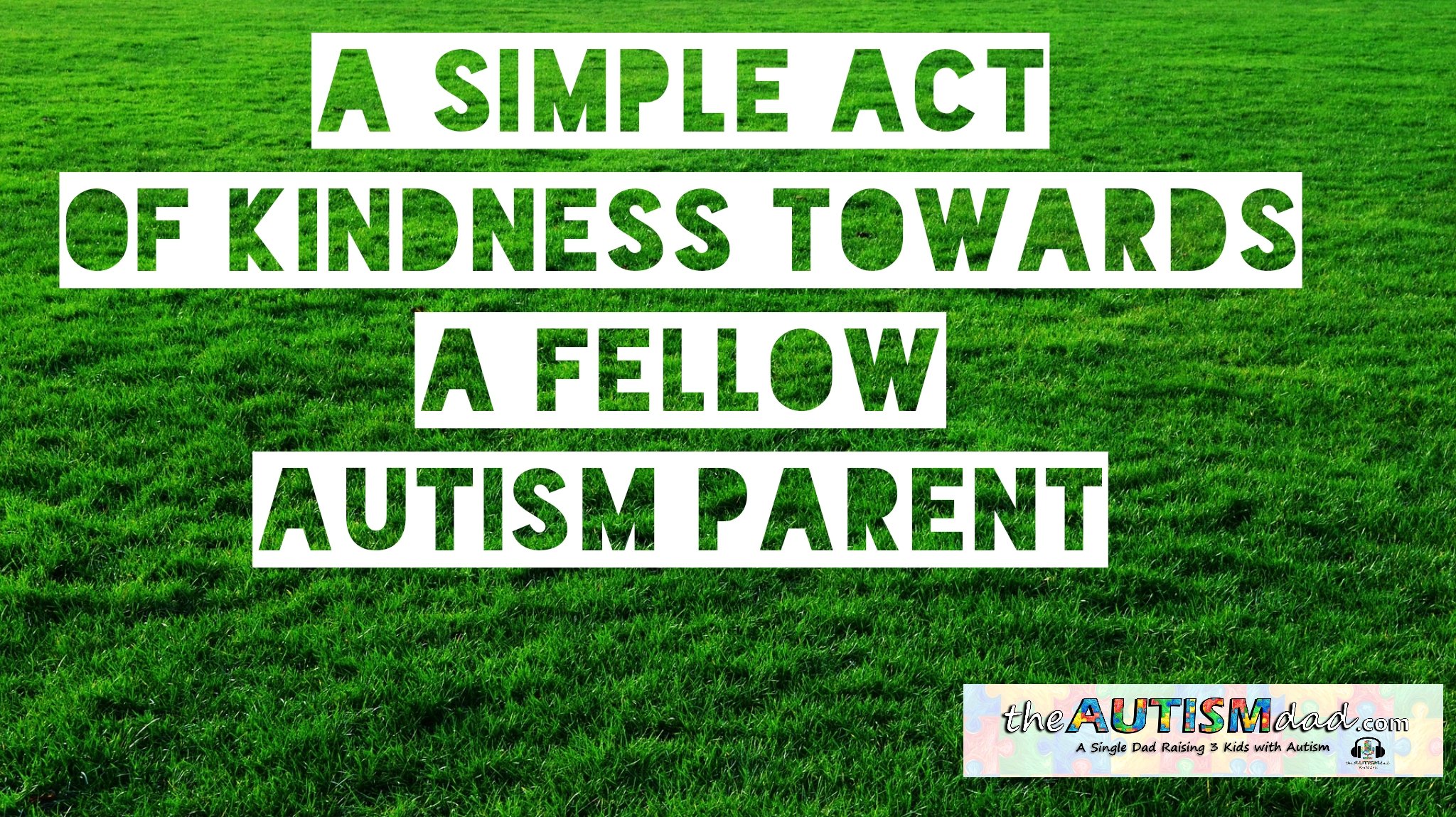 I never spoke to her because she had her hands full with her son. From what I could tell, he was a sweet kid but seemed to require a good deal of time and energy. I can totally relate to that. I felt a sort of kinship with this mother. Her son was stimming and making loud noises. I could see employees and customers shooting her dirty looks because of ignorance. They probably don't understand what it feels like to be on the receiving end of those dirty looks.
I was thinking about saying something supportive but instead, I just smiled at her and her son because I had my hands full with my own.
She didn't seem bothered at all by his behaviors and handled him with grace. I was really impressed, not that me being impressed matters to her at all. I just saw someone who was incredibly patient and understanding with her child. It was just nice to see that in person.
I was beginning to stress out because we had spent way, way to much on food and while I feel like my kids were doing well, they required a great deal of my attention. I wasn't in a place where I could divide my attention any further.
The silver haired mother was loading up the few groceries she was getting onto the belt, so I put the little divider behind the last of my things to make it easier for her. She said thank you and I said you're welcome. Those were the only words spoken between us. She went back to managing her son and I was corralling my own.
I could totally related to the grocery items she was getting. While we don't eat the same things in our house, there were only three different items in her cart. The was maybe a dozen lemonade mix packets, two boxes of stuffing and some butter. The reason I can relate to that is that my kids only eat certain thing and I often find myself stocking up on them when I can
My kids were nearing the end of their rope and my sanity is already hanging on by a thread on a good day.
Having said that, there was a part of me just waiting for someone to say something cruel to this mother and her child. I know how these comments can hurt and I was ready to push back if something was said. Thankfully, everyone limited their feedback to dirty looks.
I wanted to do something to show support and solidarity to a fellow Autism parent, clearly dealing with a challenging situation.
I paid for my groceries and pulled out some extra and quietly asked the clerk to please put that towards this woman and her sons grocery bill. The clerk seemed stunned, like no one has ever done something like that before and that's sad.
After paying for their groceries, the kids and I left. They knew what had happened. I didn't want to make a scene or explain why I was doing that. I just wanted to do something nice for a family that reminds me of my own.
I figured that a kind gesture would be better than trying to find the right thing to say.
Truthfully, it's not a huge deal. We're talking $20 and that was it. I try to do things that I know I would appreciate having done for me. Many families like mine are tight on cash and even $20 can be a lot. There have been plenty of times that I've found myself on the receiving end of a strangers kindness and it felt good to put that kindness back into the Universe.
The kids saw what I did and I told them I would explain when we were in the car.
I simply told them that we should always be kind to others, even if it's not easy. I've had someone ahead of me in line at a drive-thru pay for my order before and it really felt good to know there were people out there who cared. It changed the course of my day. My hope is that the Mother behind us in line at Walmart, felt the same thing.
I only share this because I believe if we all were a little more kind to one another the world would be a much better place. Why not consider paying it forward when you can. Do something nice for someone if the opportunity presents itself. You never know the positive impact your random act of kindness could have on someone.