Every year, I put together a gift guide, featuring some of the coolest things I've used in recent months. These gift suggestions come in all shapes and sizes, as well as price ranges.
Under Construction 🙂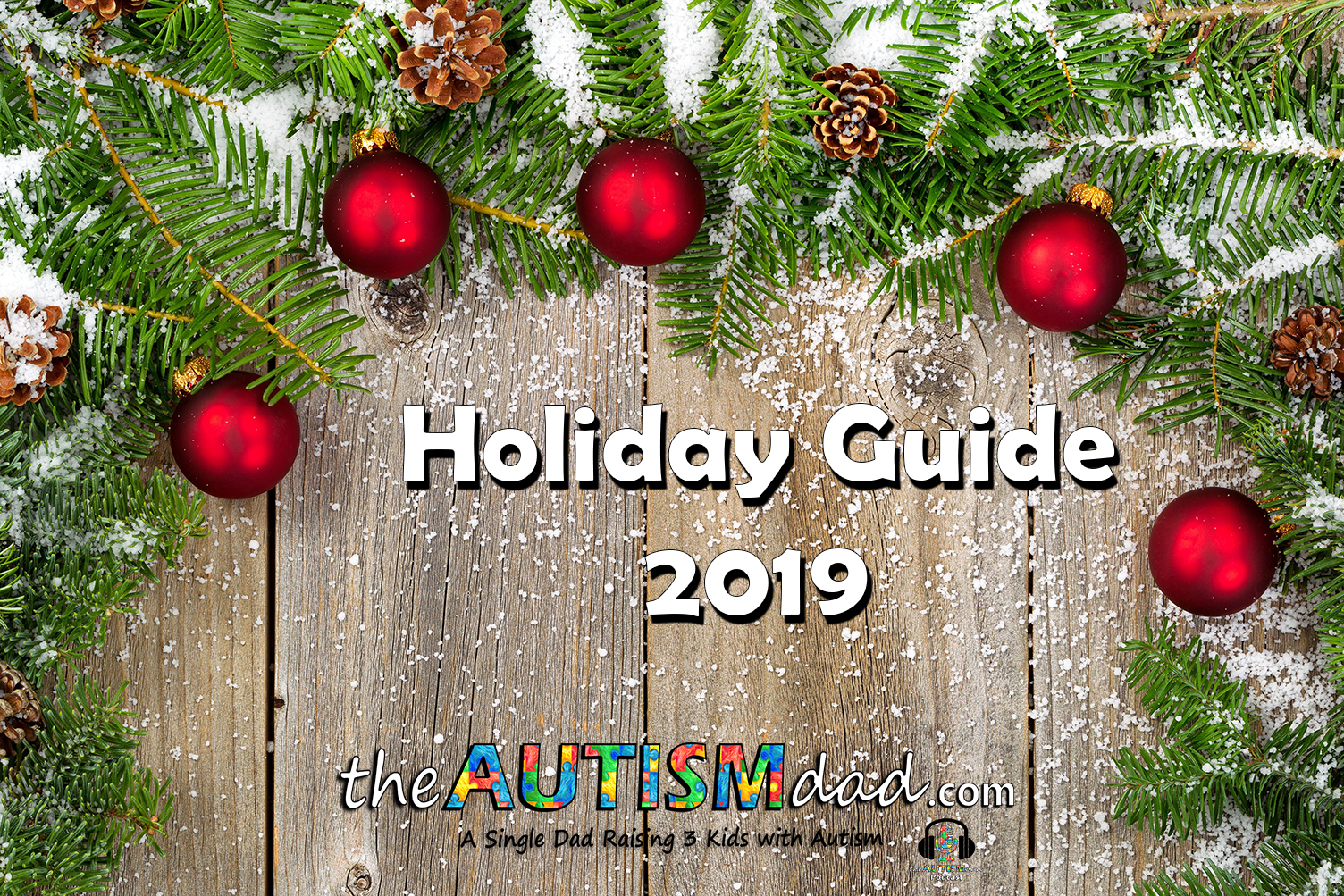 AngelSense GPS Tracking for Autistic Kids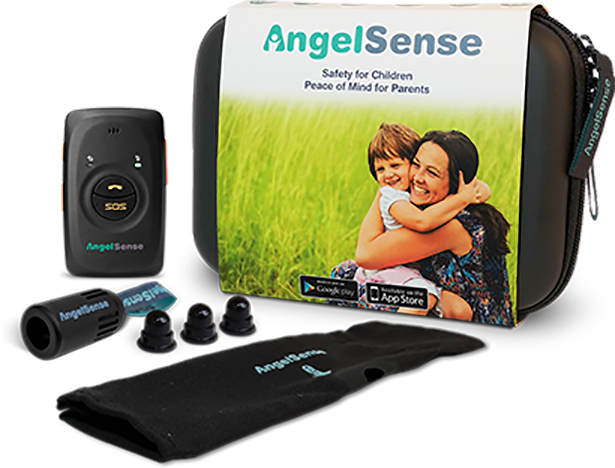 Every AngelSense Feature Is Designed With Your Child's Needs In Mind
2-WAY VOICE
Speak to your child anytime. Requires no action on your child's part. Keep your child calm & guide them through transitions, or unexpected changes in routine. Option to add loved ones to call as well.
SENSORY FRIENDLY DESIGN
Unlike watches, AngelSense has multiple wearing options, & accessories are designed for sensory sensitivity. Tamper proof design ensures your child cannot remove or destroy the device.
FIRST RESPONDER ALARM
With one click, text message a predefined trusted group of people regarding a lost child, along with a live view of the child's location & direction to the child
RUNNER MODE
A must for wanderers. Share your child's real time location with your trusted first responders, family, friends, teachers & neighbors to quickly bring your child home safe.
LATE DEPARTURE WARNING
Get alerted immediately if your child isn't on his bus or carpool.
1-WAY VOICE
Hear who your child is with. Make sure your child is well and is being treated kindly.
ALARM
Locate your child when nearby in a crowd or when hiding.
---
The Schulte by Bruce Charles Designs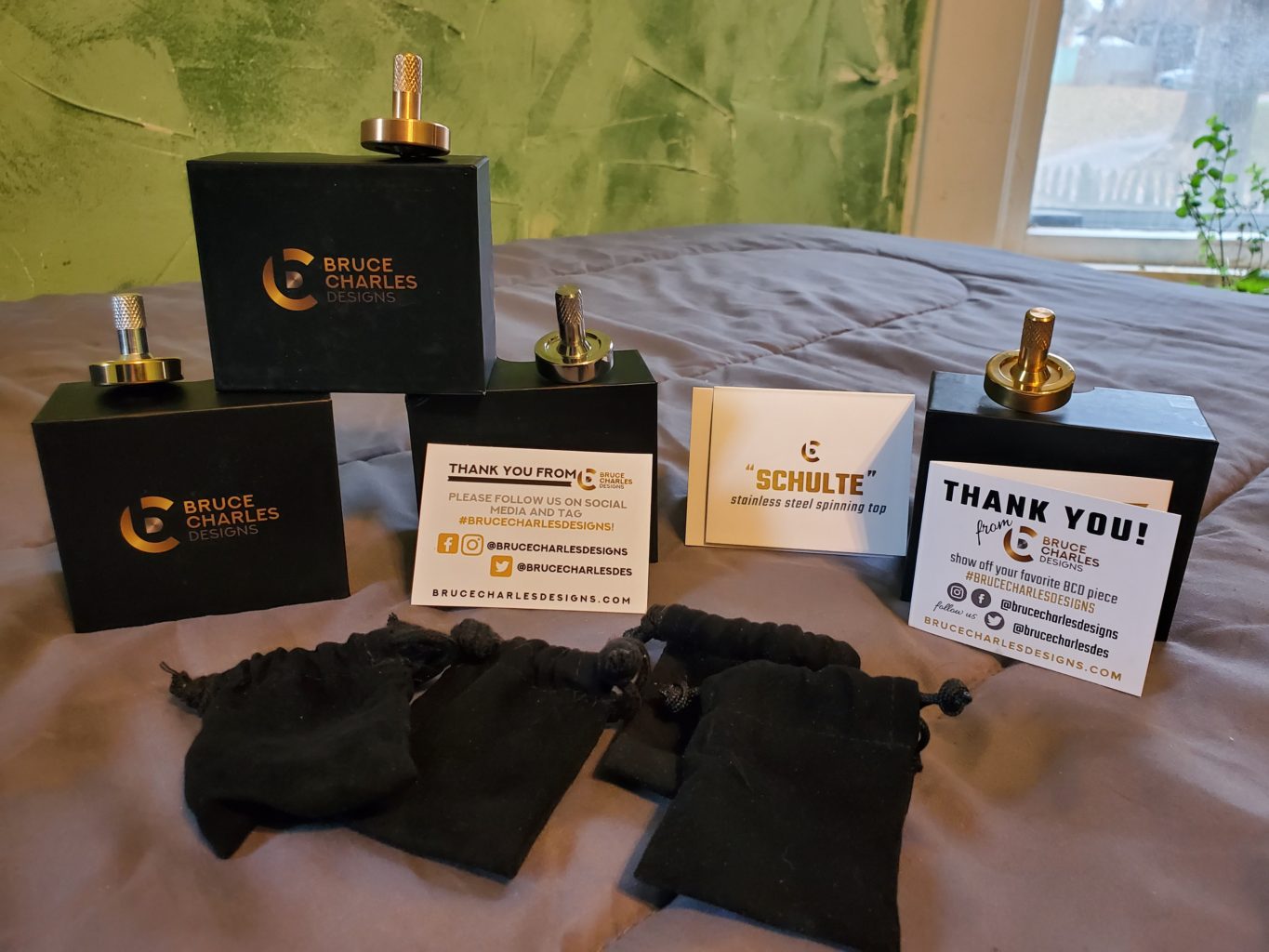 Find out more at https://www.brucecharlesdesigns.com/
The Schulte Story

The "Schulte" was designed several years ago after acquiring my first metal lathe. As I was gaining experience turning different materials, applying knurling, cutting threads, etc., I made a list of projects as challenges for myself on the use of the lathe, one of which was a brass spinning top.

As I was sketching out my first design and planning the order of machining operations, a close friend texted me and said, "Now that you have a lathe, you should make a metal spinning top!" Enjoying the serendipity of the moment, I decided that I would eventually give him the first brass top I created, and if I ever produced it I would name it after him. So I did.

I hope you enjoy it as much as I enjoyed making it!
Key Features
ENGINEERED EXCELLENCE with meticulous attention to detail to achieve perfect form, weight and balance. The Bruce Charles stainless steel spinning top is the pinnacle of art meets functional magnificence.
SUPERIOR PERFORMANCE with a spin time that can exceed 8 minutes. Knurled upper top for better grip and extra torque. Challenge friends, family or coworkers on a glass surface, a mirror or desk top.
EXQUISITE CRAFTSMANSHIP. Each spin top is CNC machined from a single piece of stainless steel and polished to a stunning high luster silver finish. The result is an unmistakable aesthetic with uncompromising spin times.
IMPECCABLE QUALITY. The silicon nitride bearing in our spinning tops offers unmatched wear resistance. Durable EDC gear, use as a desk toy at home, add to your office toys or stress relief toys collection.
THE GREATEST GIFT. Presented in our elegant gift box set, the Schulte spin toy is designed to delight men, women, dads, husbands, groomsmen, executives and more. Click ADD TO CART to gift a little piece of perfect.
---
Pixel Eyewear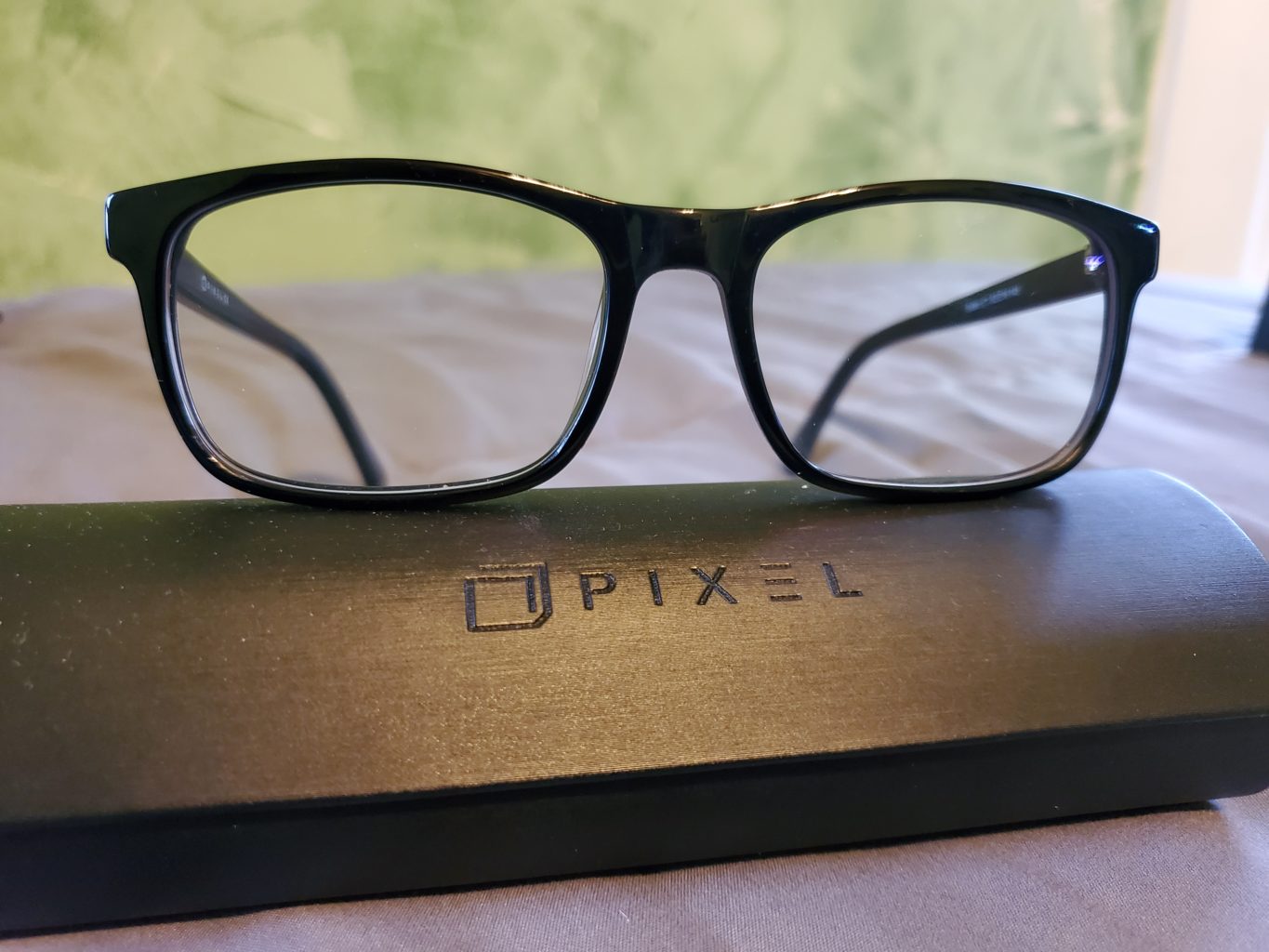 More Information https://www.pixeleyewear.com/collections/computer-glasses
Performance without losing clarity.
The sweet spot between clarity and effectiveness. Our lenses filter 50% of blue light and up to 95% at the strongest wavelengths without the yellow tint. A clear, surgical protection allowing you to focus on your work instead of your migraines.
Glare, Smudge, Scratch – Free.
The latest coating technologies combined. The super-hydrophobic outer layer, a nanotechnology that reduces smudges and repels water & dust, means no more constant cleaning and wiping. The premium anti-reflective coating eliminates computer glare and reduces stress on your eyes. It's time to experience the world in High-Def.
Blue light is part of the visible light spectrum that packs the highest energy with the shortest wavelengths, emitted in large amounts by digital screens such as computers and smartphones. Similar to how UV light can damage our eyes and skin, overexposure to blue light can cause eye problems ranging from eyestrain, eye fatigue, blurred vision, dry eyes, and headaches. Blue light also regulates our circadian rhythm by influencing the production of melatonin in our body. Exposure to blue light at night time such as browsing on your phone or computer disrupts our sleep cycle, making it hard for us to fall asleep.
---
The AirFryer Pro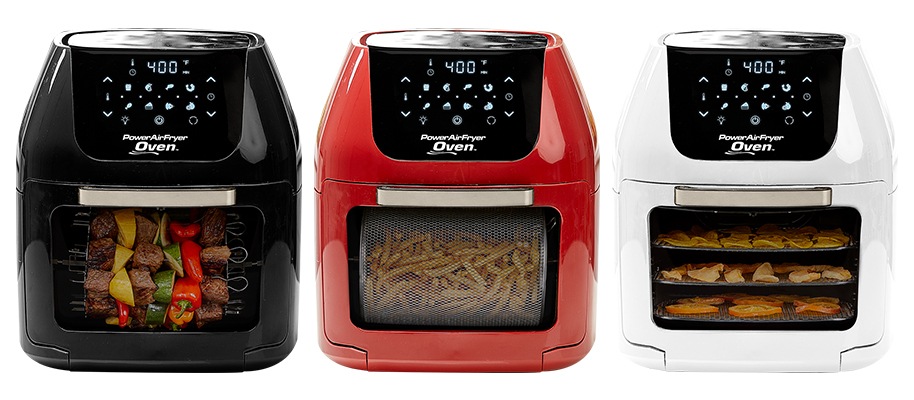 Deep Fryers
Rotisserie Ovens
Dehydrators
Oven Toasters
Pizza Grills
Microwaves
---
Power Smokeless Indoor Grill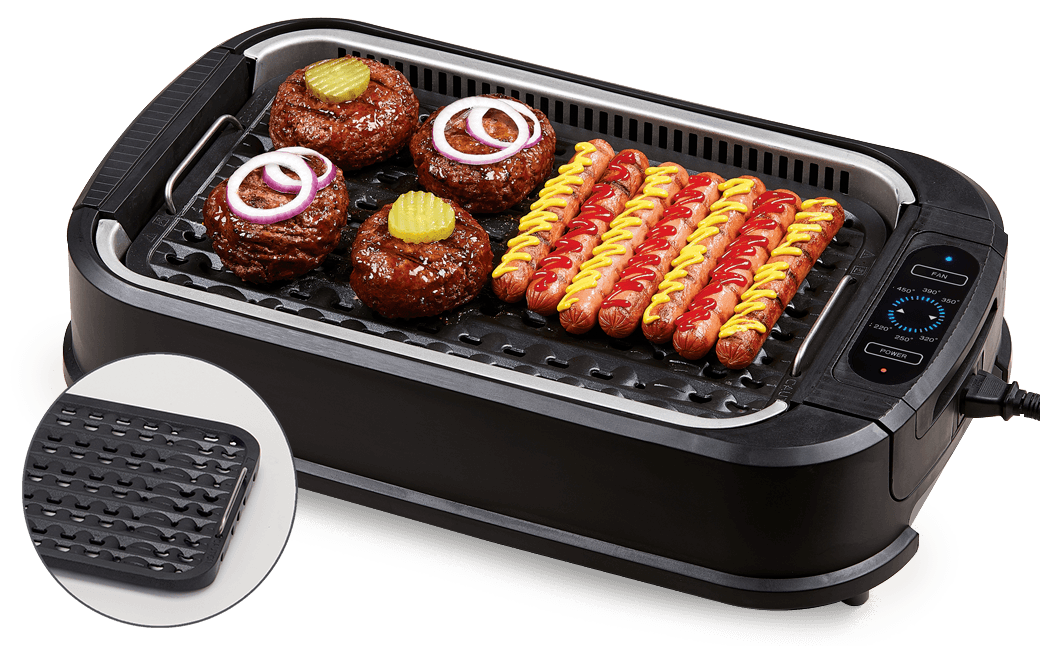 Electric Grill & Griddle Surface – Cooking Area 13.5″ X 8″
Non-Stick Interchangeable Grill & Griddle Plates
LED Smart Temperature Control – Adjustable up to 450° F
Heavy Duty Die-Cast Aluminum
Removable Parts – Dishwasher Safe For Easy Cleaning
1200 Watts of Power
---
Jaybird Vista True Wireless Sports Headphones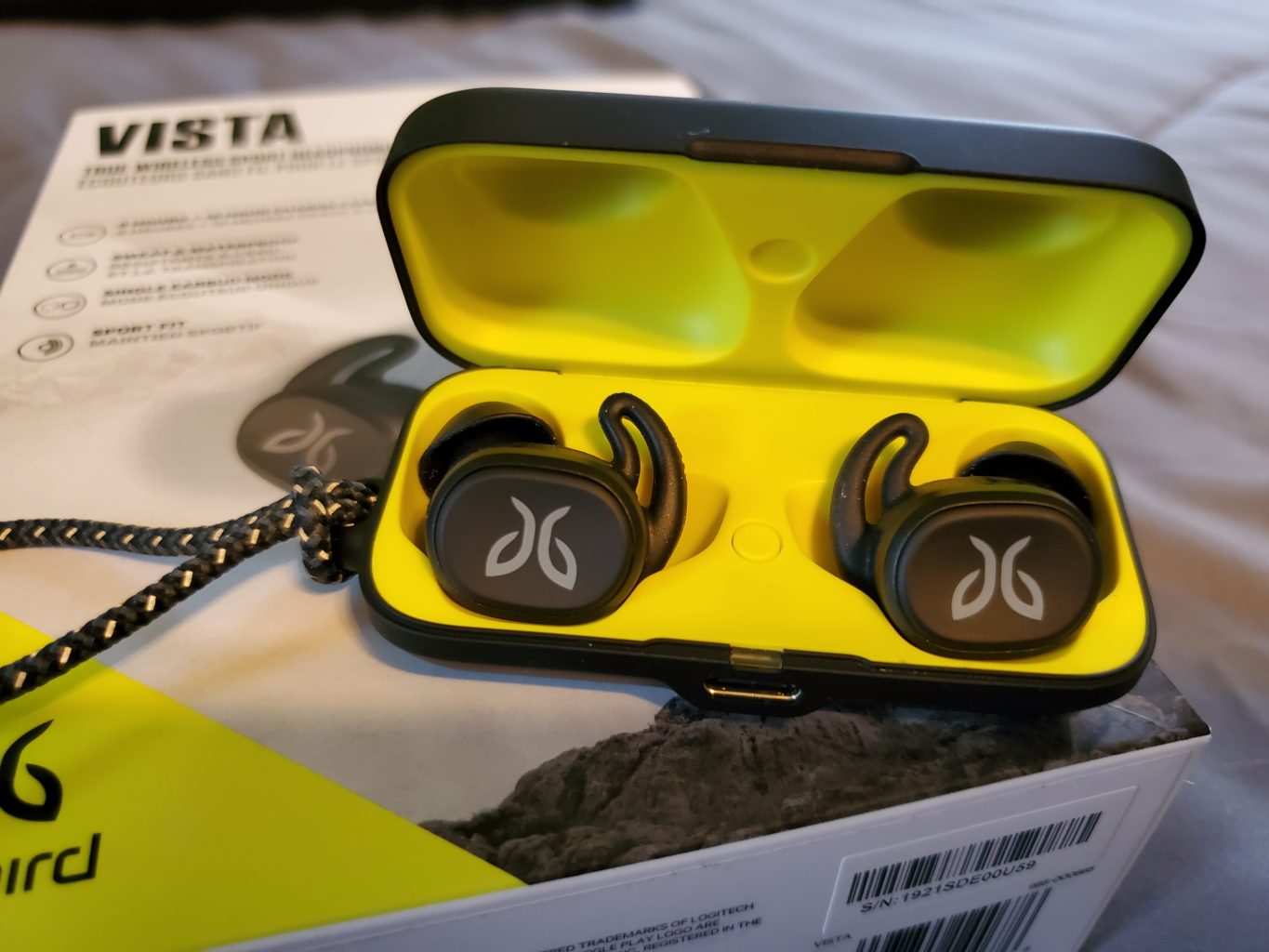 More Information: https://www.jaybirdsport.com/en-us
Never Go Quiet
The lightest, most compact, and most advanced headphones we've ever made feature industry-leading battery life and #EARTHPROOF shock, dust, water, and sweat-proof IPX7 construction. Vista expands the horizon of your active audio experience.
Borderlands 3 (Xbox One/PS4)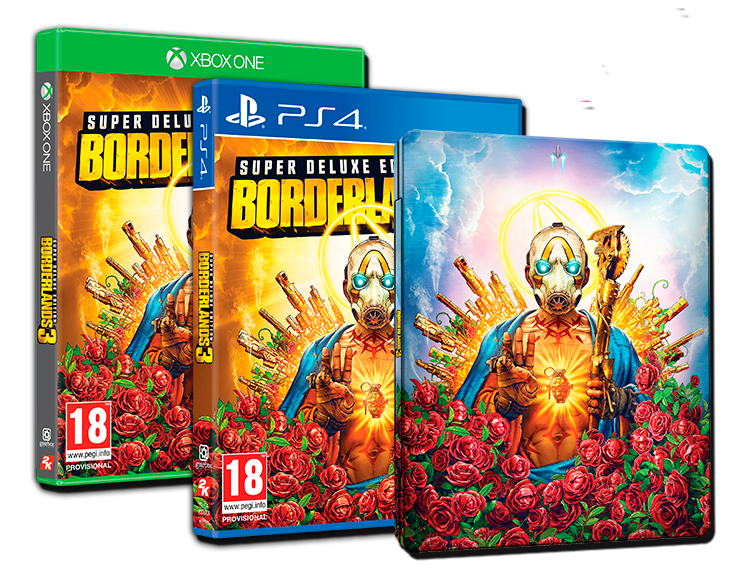 More Information: https://borderlands.com/
WELCOME TO BORDERLANDS 3
At the hard edge of the galaxy lies a group of planets ruthlessly exploited by militarized corporations. Brimming with loot and violence, this is your home—the Borderlands. Now, a crazed cult known as The Children of the Vault has emerged and is spreading like an interstellar plague. Play solo or co-op as one of four unique Vault Hunters, score loads of loot, and save the galaxy from this fanatical threat.
Play as one of four all-new, deeply customizable Vault Hunters—the ultimate treasure-seeking badasses of the Borderlands. Customize your Vault Hunter with tons of personalization options and use their distinct skill trees to tailor abilities to your preferred playstyle.
The Calypso Twins, Troy and Tyreen, are ruthless new media cult leaders who have convinced the bandit clans of the Borderlands that they are their Gods and Saviors. They consider the power of the Vaults to be their birthright and are leading their weaponized worshippers, The Children of the Vault, on a crusade to claim it—and only you have the arsenal and allies to take them down.
Team up with other Vault Hunters online, or with two-player split-screen on console. Your whole crew will be able to deal meaningful damage—regardless of your respective character levels—through our handy Level Syncing system. You can even opt to play with loot instancing enabled so that you each get your own level-appropriate weapon drops.
There are over one billion guns in Borderlands 3, and every fight is an opportunity to add to your arsenal. Some guns launch exploding sawblades, some never need to be reloaded, others grow legs and pursue enemies on foot when you throw them. Having trouble choosing? Rarity ratings and item scores make it easy to compare the power of your pickups at a glance, but you can also tell a lot about a weapon and its functionality based on its manufacturer.
---