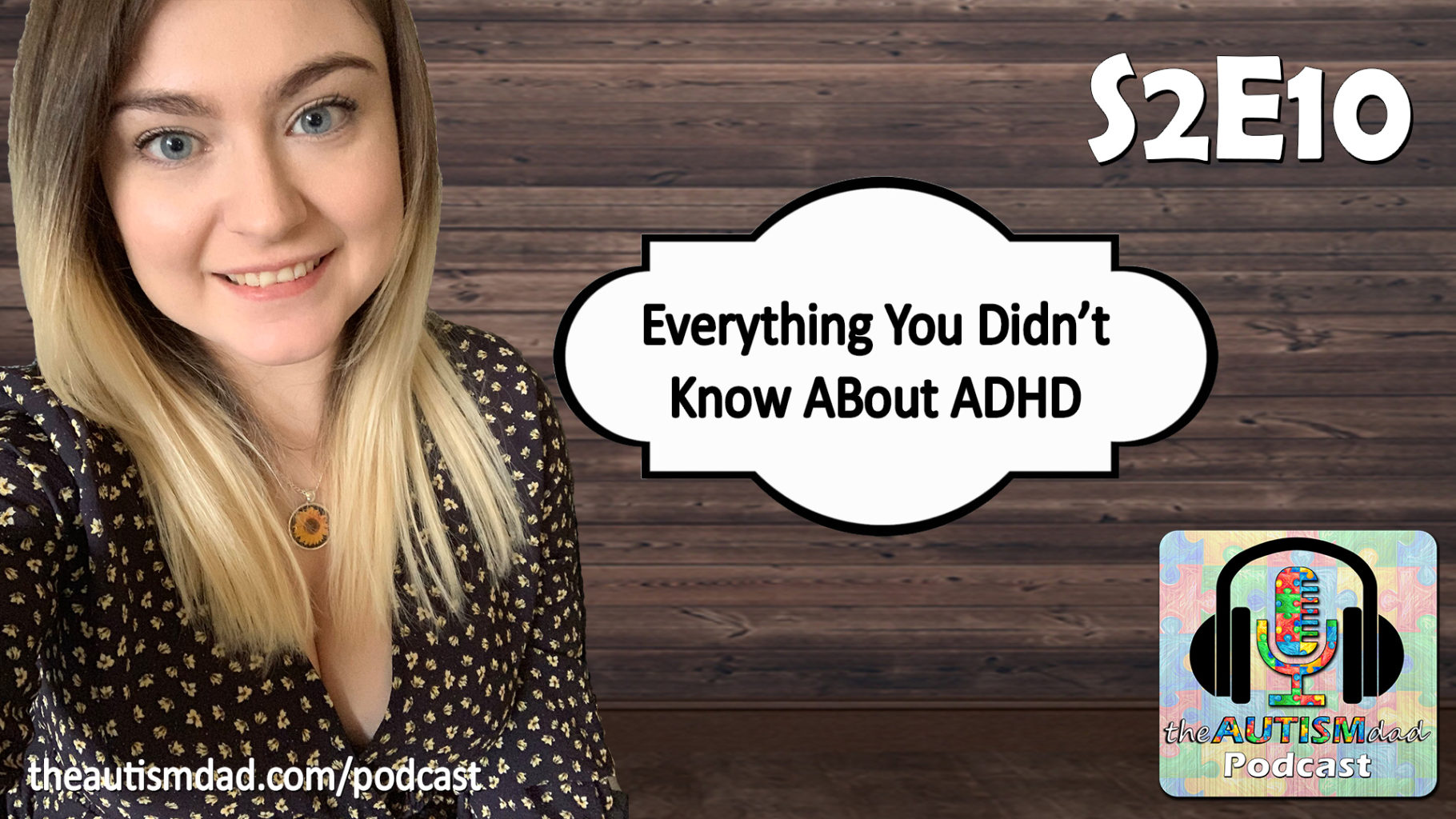 S2E10 In this week's episode, I have a very open and honest conversation with my good friend Hazel McAdam. She one of my favorite people and you should definitely follow her on Twitter. She's an adult living with ADHD and Anxiety. She helps so many people by sharing her journey and educating the world.
We talk about how these conditions impact her daily life, and how we can better support those with ADHD and/or Anxiety.
Hazel and I even take on some listener questions. Please be sure to subscribe via your favorite podcasting app and help spread the word by sharing on social media. I'd really appreciate it. 🙂

You can find Hazel:
Twitter: https://twitter.com/H_Mc92
You can find me: theautismdad.com
Twitter: https://twitter.com/theautismdad
This episode is sponsored by Lakikid.com. Visit Lakikid.com/theautismdad and use code "theautismdad" to save 20% on their amazing sensory tools.
This episode is sponsored by Mightier. Mightier is an amazing program out of Harvard Medical and Boston Children's. It uses video games to teach kids to emotionally self-regulate. Visit theautismdad.com/mightier and find out more information, including how to get a free 30 day trial.