Something I haven't talked much about is the fact the boys and I are growing plants in the house this winter. I've not been avoiding it. I just keep forgetting. I was thinking about it tonight and thought I'd close the day off with a quick update.
We aren't super gifted in the art of botany or gardening for that matter but we're growing some simple things like fresh mint and some other herbs that A) smell good and B) I can use in cooking. I use the mint in my smoothies because I like mint and it's really good for you.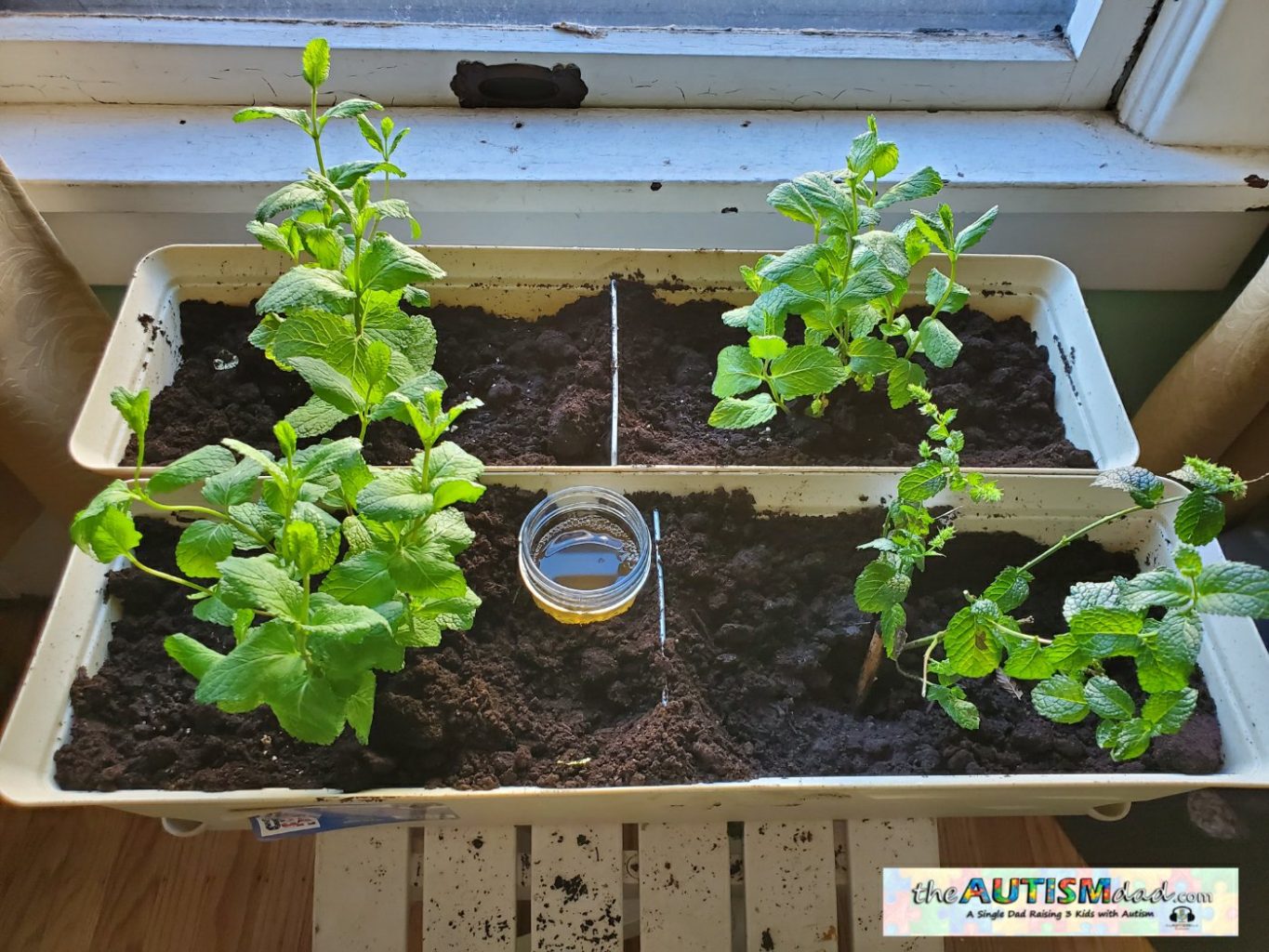 We wanted to start growing edible plants and figured it would be a cool little project for over the winter.

The boys really want to grow a lemon tree in the house. I 've been reading that it's actually possible and somewhat practical. I have no idea where the idea came from but maybe for Christmas, I order some supplies for another project. Their interest seems to sorta ebb and flow depending on their mood but I love having plants around the house, so I'm totally game.
It's interesting because I've had lots of companies offer to sponsor projects but with the idea that it would be medical marijuana-related. The boy's mom started using medical marijuana at the beginning of 2019 and we talked about it pretty openly because we felt that there shouldn't be a stigma attached to something like that. It was legal and it made a huge difference in her life, as it does for many others. I think that's where these opportunities stemmed from. We have no use for those things anymore and most of the time, they want the reviews to be centered around that specific topic, so we can't really repurpose the equipment. Frankly, I get receiving proposals like reviewing the best custom branded grinders but I don't even think growing for medical purposes is legal in Ohio.
Anyway, that went to a weird place. The point is that the boys and I are making an effort to grow plants in the house. We're very mindful of pet safety so everything is safe for animals, should any of them decide to chew on something.
There was this company that was doing a Kickstarter for a complete hydroponic setup. It was automated and controlled by your phone. It let you grow herbs and stuff like that all year round. It sort looked like something you might expect to see on the space station. It was really cool and very expensive. I turned it down because I would have had to endorse a Kickstarter and I won't usually do that. If I can find the link to this thing, I'll update the post. It was really cool and I'd love a crack at it in the future.
For right now, we'll keep things simple and see how it goes.