The boys and I have had a long day. After school, we were getting some things done around the house before I took them to therapy. Therapy went pretty well and while it did get pretty emotional for a bit, everyone did well.
I took the kids out clothes shopping because everyone has outgrown a lot of their clothes. Elliott and Gavin both needed new shoes and I need way more than I got for myself, but it's a start.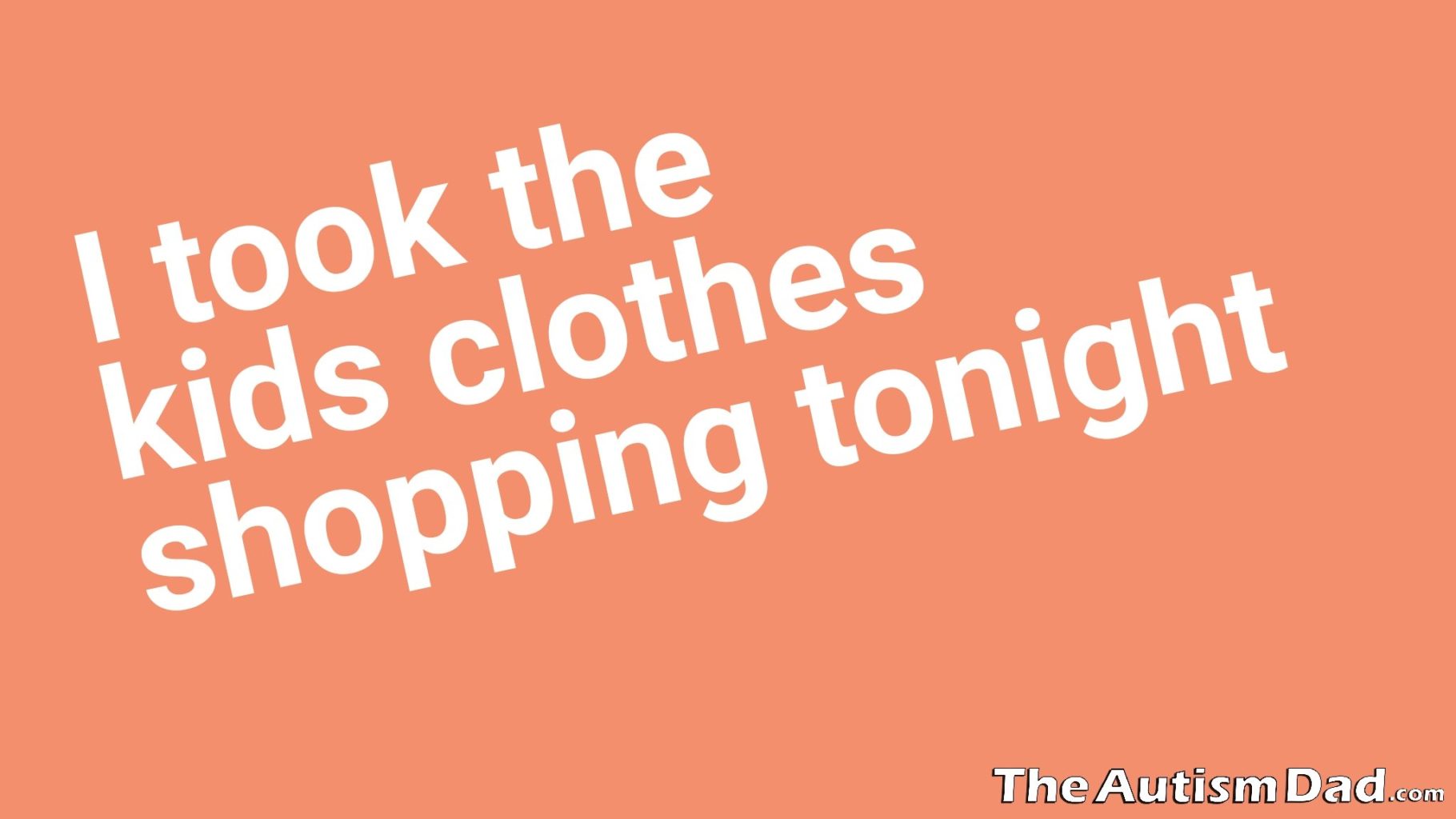 This shopping trip was so expensive but it was necessary, whether we went to Florida or not. We're just at that stage where everyone is growing out of their stuff.

I still need to get Emmett a few shirts and a few more for myself. I think Elliott is good and Gavin is in good shape as well. There are a few things that I would like to do but they're not mission critical. I wanted to make sure everyone has a decent case for their phones. Gavin's got an otterbox and Elliott's is pretty heavy duty as well. Emmett's is not super durable but he's usually pretty good with his phone. I had seen an ad for https://rhinoband.com/, which makes some really cool phone cases but it appears they're are focused on Apple products and we're an Android family.
The other thing that I hoping to get done before we leave is picking up Emmett's new glasses. The time frame is pretty tight but it's possible they may still come in early enough that we can get them before we leave.
Emmett saw a video on YouTube recently that must have been demonstrating augmented reality glasses, like Google Glass or Librestream and Emmett is very much wanting a pair. I'm not sure he totally understands the point of AG Glasses but either way, it's not going to happen.
Anyway, everyone is exhausted and going to bed. I'm completely drained and have a busy day tomorrow.
Hope you all have a good night.