For those following my family's story, you already know just how far Gavin's come over the last year. He's made an unbelievable transformation and I quite literally couldn't be any prouder of him.
He faces mental health and physical health issue that are exceedingly rare and never once complains.
Gavin's gone from a destructive force to one who's efforts help to keep this family running on a daily basis.

Anyway, Gavin's been saving up for this Transformers toy. He's patiently saving his money and the other day, I ordered it for him as a surprise from both myself and his younger brothers.
This thing was under $10 so it was a huge deal.
That being said, I knew it would mean the world to him.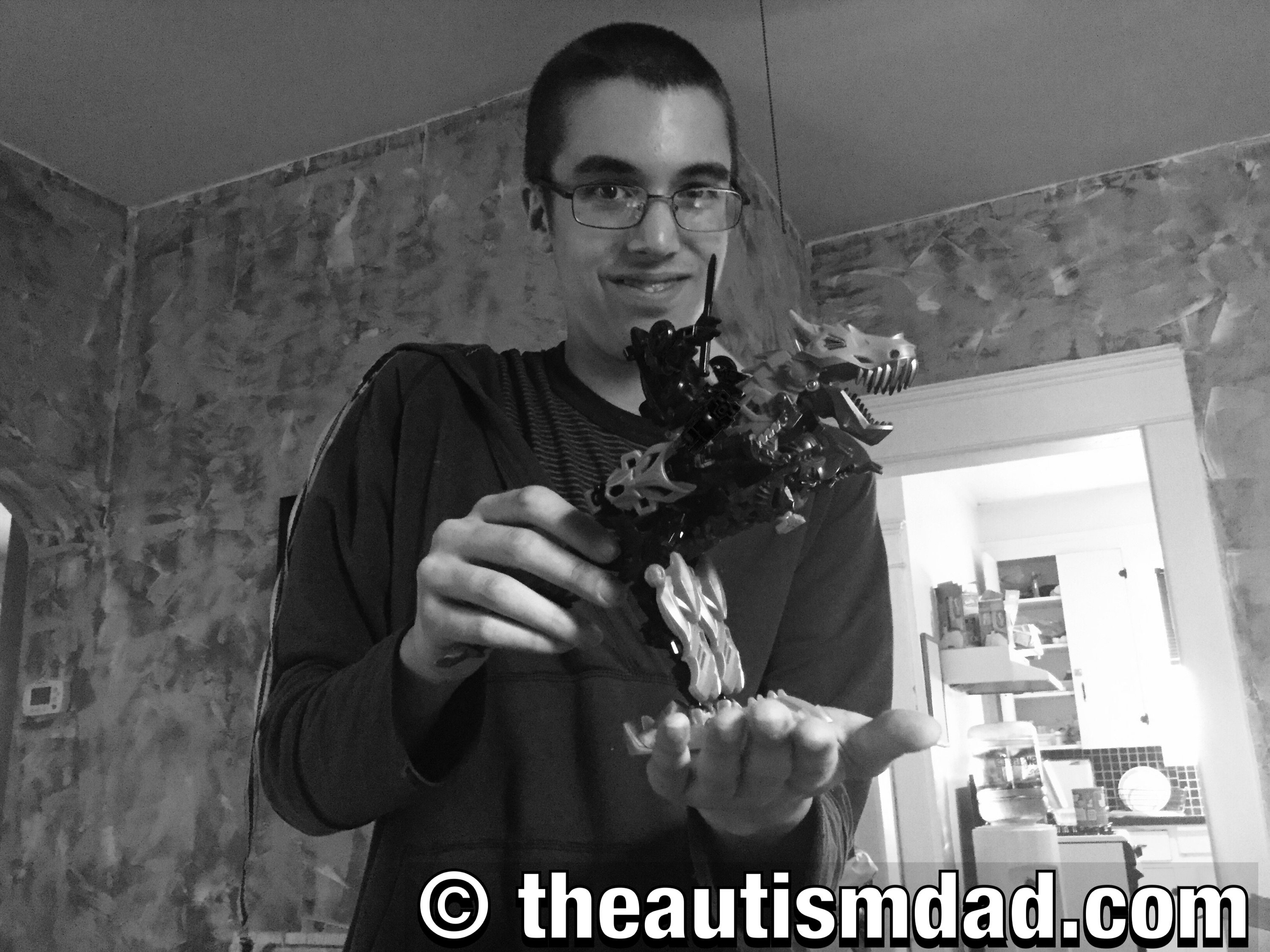 It arrived today and I explained to the boys that this was for Gavin. It was from all of us as a way of thanking him for all this help and hard work. Gavin does the dishes, takes out the trash, recycling and even cleans the letterbox. He can do laundry and let Maggie outside to go potty as well.
These are skills I've been helping him learn as a means of helping him be as independent as he's capable of.
At the same time though, the fact he can do these things is a huge help, that cannot be overstated..
I try to do little things for him every once in awhile to show him how appreciative I am. Maybe we go to lunch or have a movie night after his brothers go to bed.
It's safe to say that he was very surprised and the boys and I were so happy to present him with his little gift. 🎁