As a father to 3 boys with Autism, feeding issues are nothing new to me. I've faced those challenges almost 3 times a day for 15 years.
Typically this envolves making a different meal for each child and then remaking it several times, until it's sensory acceptable. It's a long and often wasteful process but kids with these problems with sooner starve than eat something that's offensive to them in sensory level.
Of my 3 boys, Emmett is by far the most sensory sensitive and as such, the most challenging to feed.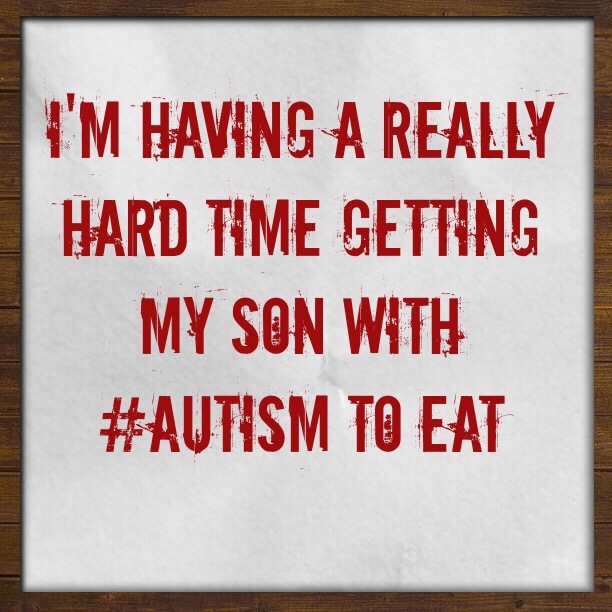 Lately, it's getting more and more difficult to ensure he's eating.
It's frustrating for both of us because I worry about him losing weight and he truly is hungry. What ends up happening is whatever I do end up making for him, doesn't get eaten because it tastes funny and often ends up wasted.
I'm on a very limited grocery budget and wasting food isn't helpful.
Many people on the outside can't understand this. They say that he will eat when he's hungry. That's actually completely inaccurate for a child on the spectrum because he won't eat, even if he's starving.
Today I'm trying some new chicken nuggets, in hopes of finding something that he's able to tolerate.
Fingers crossed.