I took today to focus on taking care of myself. While I didn't get a workout in, I did focus on destressing. The boys all had a good day, making my efforts a bit easier and I'm grateful for that.
One of my goals for this year is to improve my diet. I love fruit but I have a hard time with green veggies, so I get around that by making smoothies. Unfortunately, my blender died yesterday. I put my smoothie together and when I went to blend it, the blender wouldn't turn on. Fortunately, it was under warranty through Best Buy and I was able to get it replaced. I had to get something different cause they discontinued what I'd been using.
Anyway, Emmett and I did some research and then went to pick it up.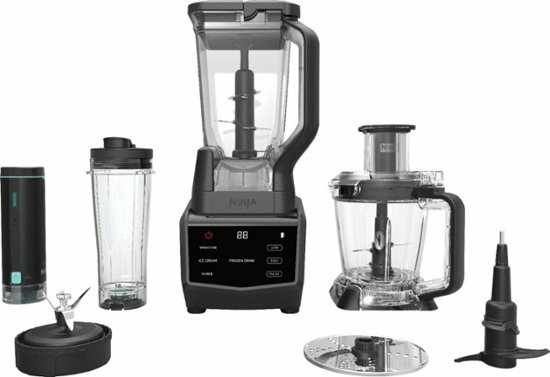 I'm super stoked about this and it's going to make my life a little bit easier. My routine for the last year or so was to make a smoothie at 11 AM and a second one at 4 PM. It took time to make each one because I measured everything out and there is kind of a lot of everything in each smoothie.
Anyway, my new blender is pretty amazing. I can now make one batch a day because I can remove all the oxygen from container, allowing the smoothie to be stored for 24 hours. This means I can make it in the morning or even the night before and it stays fresh.
I'll be honest, if I hadn't had the warranty, which translated to in store credit, I wouldn't own something like this. That said, sometimes it's the little things that make life easier. I'm really excited to try some new recipes when I go grocery shopping, hopefully next week.
For those wondering, this is what I currently put in my smoothies.
Spinach
Kale
Broccoli
Chard
Chia Seeds
Blueberries
Banana
Plain Full Fat Greek Yogurt
Fresh Mint
Fresh Almonds
Dark Chocolate
Unsweetened Almond Milk
Oatmeal
It's really good and I'm looking to increase the veggies this year. This is pretty much a full meal for me and I crave it everyday. I know it's weird but I would eat this over ice cream any day.
Anyway, that was my big adventure today. Pretty boring right? I assure you, as an Autism Dad, pretty boring is perfectly okay with me. ☺