I took a peak at the server logs today. I haven't looked at them yet for The Autism Dad blog. Frankly, the only numbers I've been focusing on is the ad revenue, which is what keeps my sites online and helps me support my family.
When I checked the server logs, this is what I found.
The numbers are broken up between viewed and not viewed traffic. Viewed is when someone actually viewed something from my blog and not viewed are things like bots or crawlers.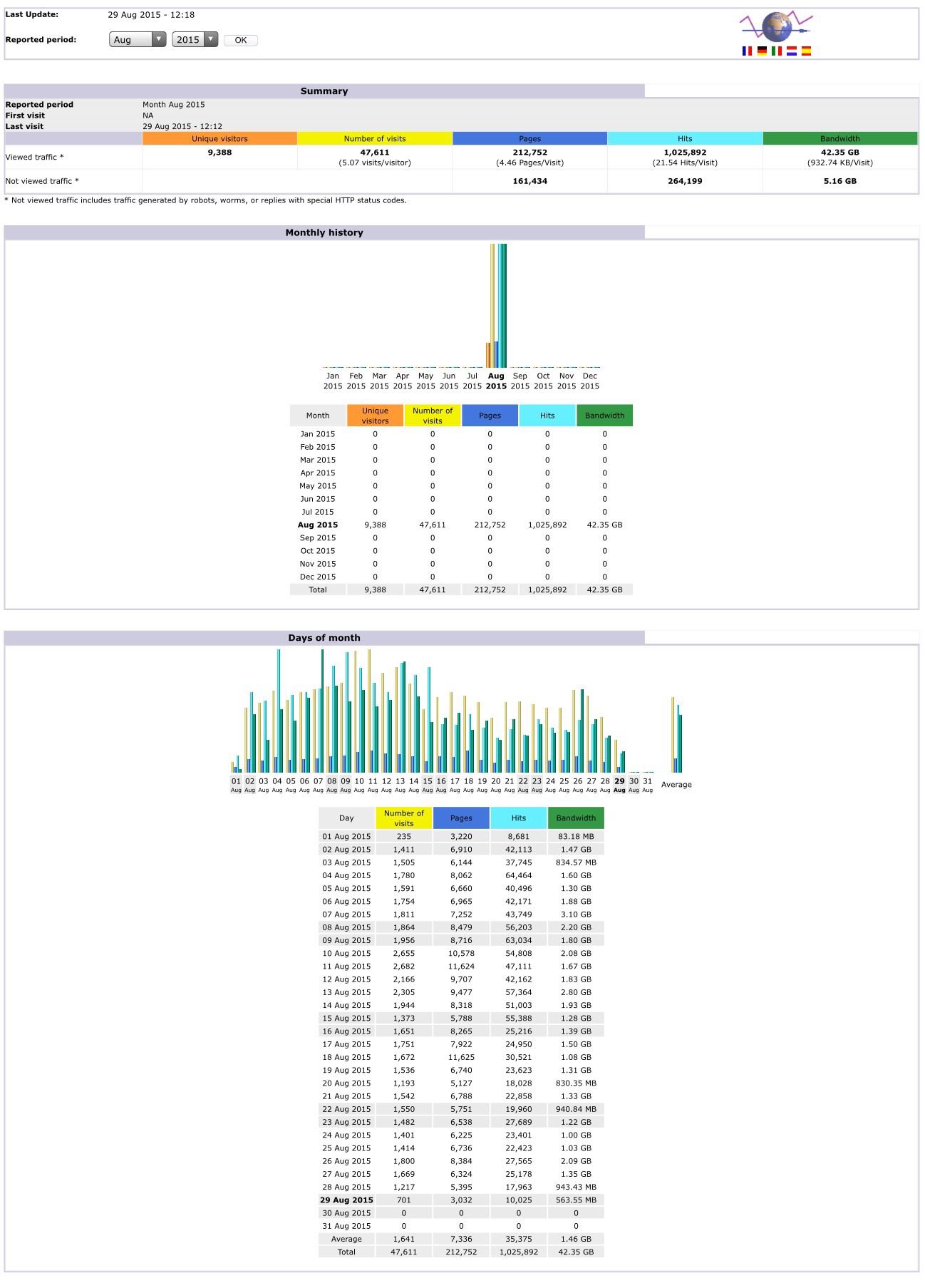 There have been over 1,000,000 viewable hits to the site for the month of August and over 220,000 page views. There have been just under 50,000 visits for the month with roughly 9,200 unique visitors. 😊
I was worried that making the move from Lost and Tired would severely hamper my efforts but it appears that the change has impacted in ways quite the opposite of what I expected.
While this may seem arbitrary to some, especially in light of all I'm dealing with, it's still a hope providing victory. 👍
This does not mean that I don't need your continued help.
Please remember to share your favorite posts on your preferred social media outlets. Please remember that this site is only sustainable if it pays for itself, which it isn't quite doing just yet. You can help by visiting my sponsors, via the ads and links throughout this site.
Because of the volume of traffic to my sites, the server cost is pretty expensive and can't be downgraded to save money. I need all the help I can get with that, so please remember to check out my sponsors, share posts and follow me on my social media networks, linked in the top right corner of this page.
Thanks again for coming along for this new and inspiring journey. Without you, this wouldn't be possible. ❤️