Admittedly, I'm a bit overwhelmed and preoccupied with this whole Childhood Disintegrative Disorder thing.
Some of you have been asking about Gavin IVIG infusion yesterday because I hadn't yet spoken about how the new infusion site went.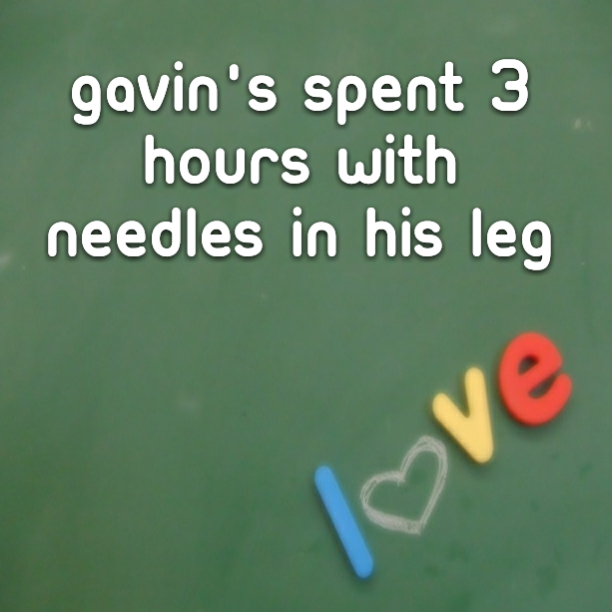 So here's the deal…
Let me start off by saying that Gavin is the bravest kid I've ever met.
The things he endures on a daily basis would be consider intolerable by most adults and yet he never complains about his lot in life.
Yesterday's IVIG infusion was the first attempt at infusing his donor immune system into his thigh, rather than his belly.
In the last 2.5 years of him receiving these at home, he's had to endure over 520 needles being placed into his stomach area. That number is low because there have been plenty of times where the needles needed to be replaced.
There's too much scar tissue in his belly area now and so nothing wants to perfuse the way it should.
For the first time, Gavin had the needles placed into his upper thigh by yours truly and he was able to successfully complete his infusion.. It still took 3 hours but I suspect it's because he has very little body fat.
It was very painful afterwards because the numbing cream wore off.
He's in pain today but isn't complaining about.
He did so well yesterday and I'm extremely proud.
Trust me when I say that having 30cc's of fluid infused into your thigh is very unpleasant but Gavin handled thing with grace.. ☺