This whole homework thing is killing me. Emmett seems to have stopped receiving it all together, which is good but Elliott gets what I consider to be a pretty heavy load.
Elliott doesn't typically do well being pushed, after arriving home from school.
When Elliott is at school, he does all he can to sorta hold everything together. The entire day his anxiety is building and even with his ADHD meds on board, he has to work really hard to remain focused.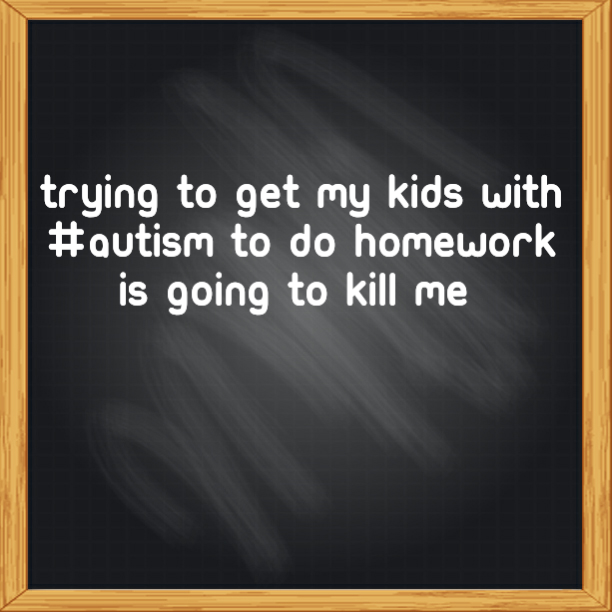 Upon arriving home from school and sometime even before we arrive home, he falls apart.
Trying to get him to pull it back together and in order to do more school work at home, just isn't fair.
Aside from being unfair, it's also unrealistic in most cases.
This week, Elliott seems to have misplaced his homework because I didn't see it in his take home folder and he doesn't remember seeing it.
We have to double check when we get home from physical therapy but if he can't find it, that will put him 2 days behind and that means more stress, pressure and anxiety for both of us.
I understand the idea of homework and in most cases it's a positive thing. When you're dealing with Autism, ADHD and Anxiety, homework translates into big nightmares for both kids and parents.
Before anyone jumps down my throat, I'll add that every kid is different and while some with Autism may do well with homework, many more don't.