I truly want to go into today with a positive attitude because while today is a very painful reminder of what myself and the boys have lost, it's also a milestone to be celebrated.
For the last 365 days, I've been a single Father to 3 amazing boys with numerous special needs. Never in my wildest dreams did I think I would be able to do this on my own but guess what, I did. ☺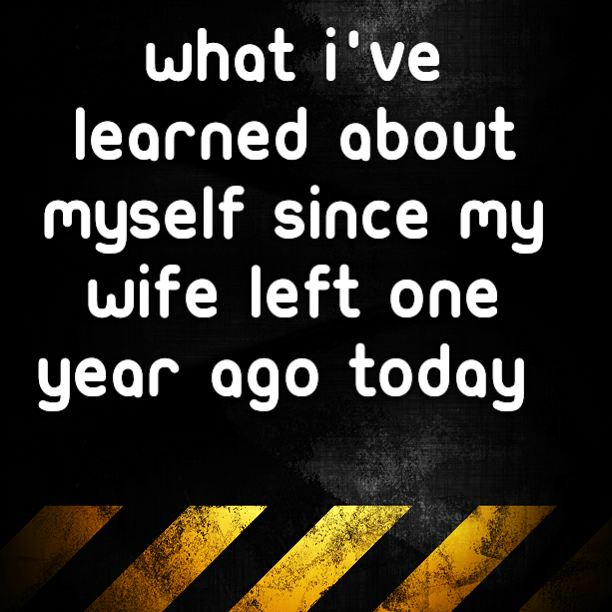 I've learned so much about myself, my limitations and my ability to preserver.
Our lives are far from perfect but I'm giving my boys everything I possibly can and despite my shortcoming, I'm damn proud that we've made it this far.
I'm an awesome Dad and the reason I know that is because I have awesome kids. 💜
There's still a great deal I have to learn and experience on this new journey but the one thing I've learned is that I shouldn't estimate my personal worth, based on someone walking out of my life.
My life is far from over and while I haven't moved on with certain areas of my life, it's because I'm the sole care provider for 3 traumatized little boys with Autism and other challenges.
I don't have the luxury of things like help. I'm on my own with them and I don't ever see that changing.
I choose to put them first and while I would truly love to get back out there, I'm in no hurry.
The boys need me and my sole purpose in life is to be as much of what they need as humanly possible. They are my priority and always will be.
The biggest and most difficult lesson I've learned from this past year on my own is that, there's absolutely no question that the boys and I are better off now.
It took a lost of time to finally see that but it's the truth.
While there has been numerous emotional roller coasters that I've been ride over the last year, I think the next 365 days are going to be something truly awesome…. ☺