Vaccines are a touchy subject for many people and many reasons.  I don't generally discuss them because there really isn't a point.
Nothing that can be said will ever change someone's mind about vaccines.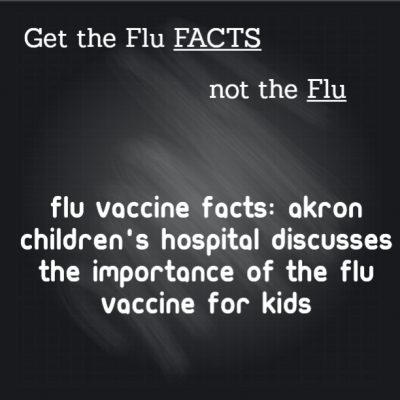 That being said,  Akron Children's Hospital has released a video featuring, Dr. Blaise Congeni, Director, Pediatric Infectious Disease. In this video, Dr. Congeni discusses the importance of kids receiving the flu vaccine each year.
Akron Children's Hospital is one of the absolute best children's hospitals in the country. When they speak, I listen because, in my first-hand experience, they truly care about the lives of the children they are entrusted with.
My son Gavin is alive today because of the care he's received there.
Please check out this video and talk to your child's doctor about the flu vaccine.  Get the facts from your child's doctor and discuss your options.
https://youtu.be/TzHVY7YxPQE
The Autism Dad family is vaccinated every single year and it's helped to keep my family safe.
We have asthma and compromised immune systems here and so it's even more important to protect my family by receiving the flu vaccine.
People ask me my opinion on this topic all the time and while I'll never tell you what to do, I will be happy to share what I do,  in regards to vaccines.
Stay healthy.