I'm sometimes a little confused by some of the things that are offered by my kids school.
My kids go to a school for kids with Autism and I absolutely love the school. The staff is amazing and are so good with the kids.

Today is an example of why I do sometimes question a few things because I don't always know if they totally get the parenting side of raising kids with Autism.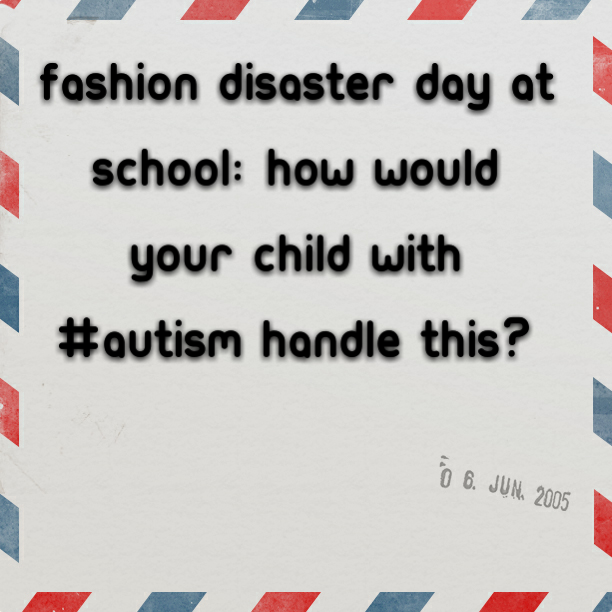 Today is the 4th day of spirit week at school and the boys are supposed to come to school as a walking fashion disaster.
Fashion disaster means wearing crazy or mismatched clothes.
Sounds fun but when you have a child that is a perfectionist in all that they do and wear, the idea of doing something like this is seriously crazy to them.
Emmett wanted so badly to participate but backed out of every idea we had because it didn't match.  lol
Not all the kids at the school would have an issue doing this and it's a great idea to challenge them to step outside their comfort zone.
Emmett finally settled on wearing mismatched socks because to him that absolutely crazy. He even wore his shirt inside out.
I'm really proud of him because while he's having fun, it's not easy for him to purposely mismatch his socks.  ☺
How would your child handle something like this?