When it comes to Gavin's IVIG infusions, timing is pretty important.  Each infusion is spaced so that his immunoglobulin levels stay at an appropriate level.
Since Gavin's own immune system is defunct, each infusion provides him with lifesaving,  donor antibodies, that help him to fight off infection.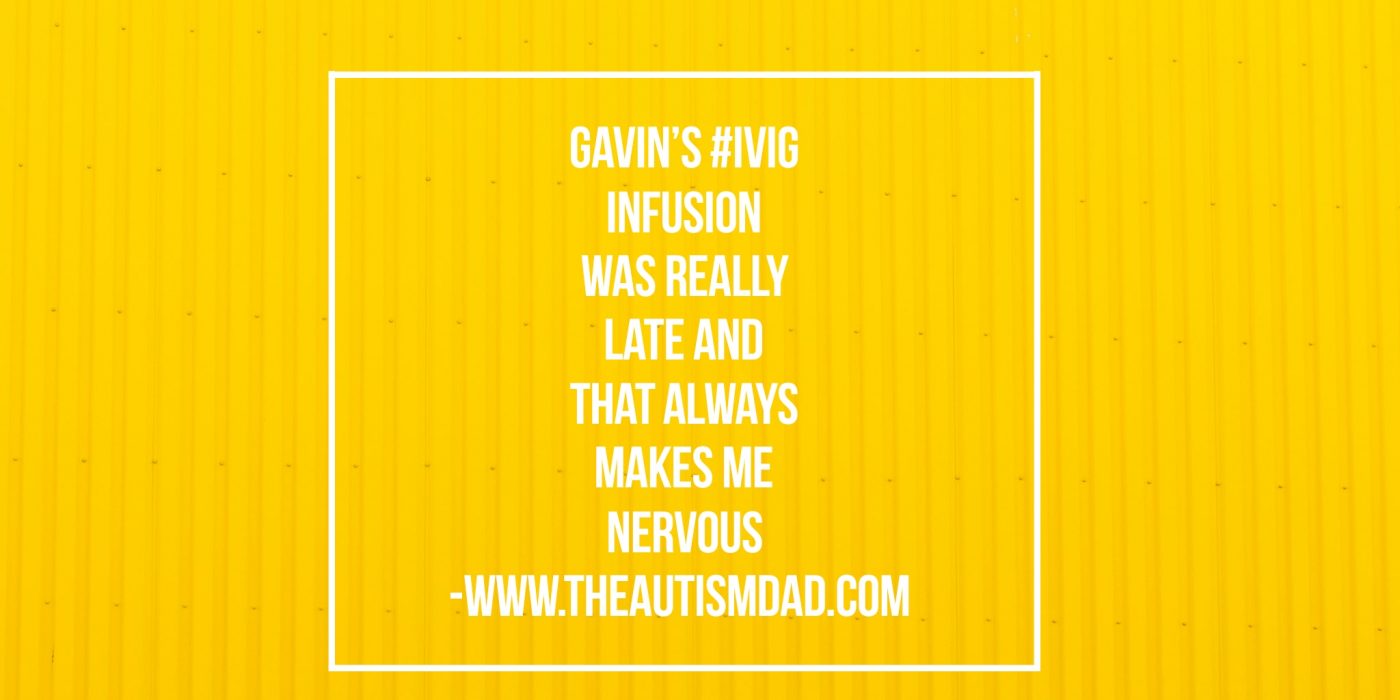 Since his body can't produce these antibodies on its own, the only way to replenish his supply is to infuse the donor antibodies directly into his body.
While this is an amazing medication, he does burn through it and will require these infusions for the rest of his life.
On Friday, Gavin received his 3rd and final HPV vaccine at his pediatricians office.
Vaccines for kids with compromised immune systems are absolutely vital their health and wellbeing.
Because of Gavin's other festive health issues, I didn't want to do an IVIG infusion and the vaccine on the same day.  I was concerned that it might be to much stress on his body.
Rather than do it on Friday morning, it wasn't done until bedtime on Saturday night.
It's not a huge deal but I don't like to mess with this schedule because it causes him distress.
It's also painful for him and I don't like it hanging over his head.
Anyway, we started his infusion around 8 pm Saturday night and it was finished a little before 10 pm. 2 hours is pretty good time.
As a special needs parent, I have to try and balance everything.  It's not always or ever really easy but it is a necessity.
In hindsight, I could have done a better job of balancing everything this weekend but I'll learn from the experience and apply those lessons moving forward.  ☺