I absolutely hate when we have time change. I don't care whether it's moving the clock forward or back, it introduces chaos into the lives of my kids with Autism.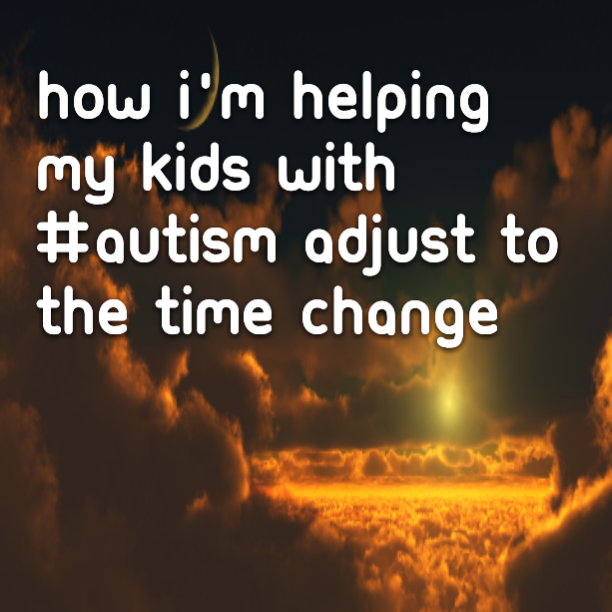 There is always an extended period of adjustment for the boys.

That period of adjustment has lasted for weeks in the past.
I've tried everything I can think of to help ease this transition for them but nothings ever worked.
Yesterday I was thinking about all the challenges the time change was going to bring. I was trying to come up with a way of lightening the blow, when it occurred to me.
What if I don't tell the boys about the time change?
I've always discussed the time change with them in the past, in an attempt to prepare them for it. I've never not told them about it.
The time change has occurred and my kids are unaware.
There's going to be a physical adjustment but maybe not actually being aware of actual change, will help them to transition a little smoother?
I suppose time will tell… ☺
What kind of issue do you see when time change occurrs?