I took the boys to the park this afternoon.. It's a beautiful day and I wanted to rake advantage because before long, the weather will turn cold.
Emmett took some convincing to go but eventually he came around.

Unfortunately, the trip was short lived. 😦
Emmett was really struggling with his shoes and socks. We had to stop over and over and over again to adjust his shoes and socks.
Gavin's hip was hurting him pretty badly and he was struggling to walk.
It got to the point where it just wasmt worth it. I knew the further we got from the car, the bigger change their would be that neither Emmett or Gavin would be walking on their own.
About a 1/4 mile into the walk, Emmett ended up on my shoulders and Gavin needed to get home.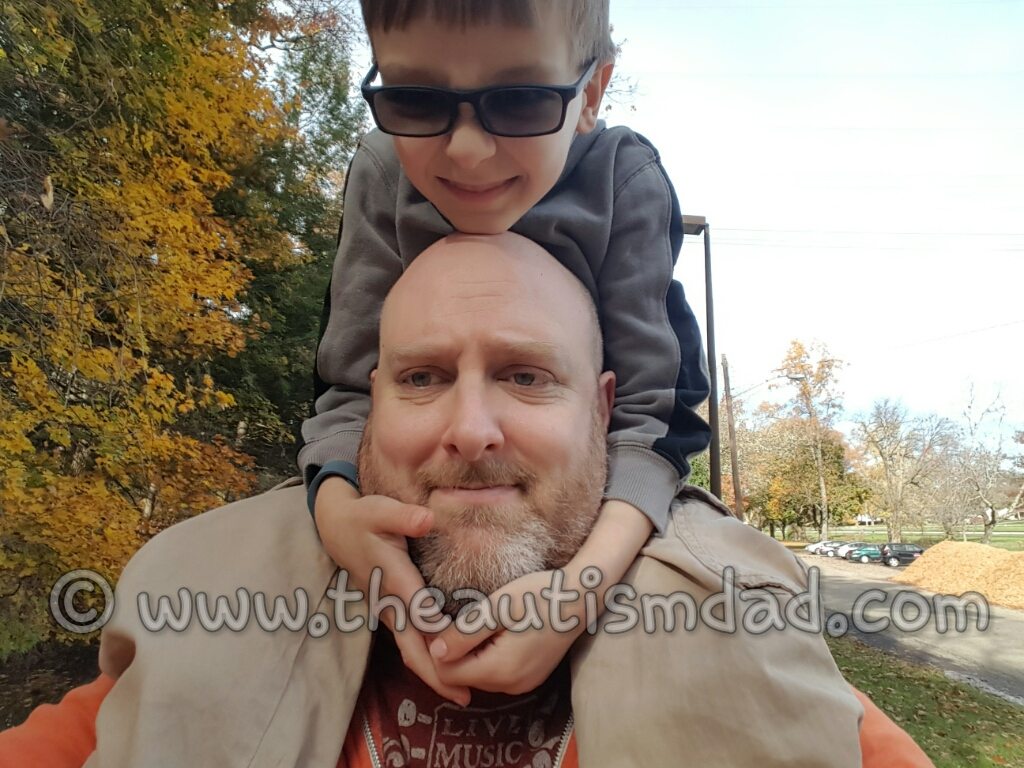 We turned around and are it back to the car, having walked about a 1/2 mile.
By the time we made it back to the car, Gavin was barely walking and I was really tired from carrying Emmett on my shoulders.
At least I can say we tried…. ☺