The life of an Autism Dad is never dull.
Last night, I spent quite a bit of time gluing Legos together because they weren't meant to actually go together but of course, we couldn't live without having them stay together..
Did you catch all that? LOL

After that, I was peppered with requests to fix the ancient printer we have that Mr. Elliott jammed up while trying to print a picture out that wasn't ready to print out yet. Ugh, it really needs to be replaced. Anyway, I fix it only to discover I was out of printer ink as well. I hate spending a ton of money on ink from aprinter that's on its last leg. Maybe remanufactured ink is an option this time around.
Gavin has been hounding me to join his latest Minecraft world and was relentlessly asking until I agreed.  I built an underground bunker out of bedrock and that was all it took to make him happy.
Of course, there was lots of swinging in the hammock and playing with the ferrets.  These are all sensory input things that tend to help relax them.
Everyone wanted pancakes for dinner, so I made them from scratch.  We don't do that frozen shit in this house…  LOL
Of course, by scratch I mean mixing the powder with milk and slaving over the unevenly heated skillet, to produce semi-burnt pancakes in the animal shapes requested, because unless they're shaped like an animal, they don't taste the same.
At bedtime, I decided to give up on not letting Emmett wear his school clothes to bed.
I don't know why he does it.  Frankly, I think it'd be a sensory issue for him but for the last couple of months, he's been fully dressed when he goes to bed.
It's not worth the battle and if he's comfy, he's more likely to sleep on his own.
When I finally clocked out for the night, I caught up on a few shows while I worked on and broke the Guardian Locate site.
It's an easy fix but my host has already started locking me out of parts of the cpanel, due to nonpayment.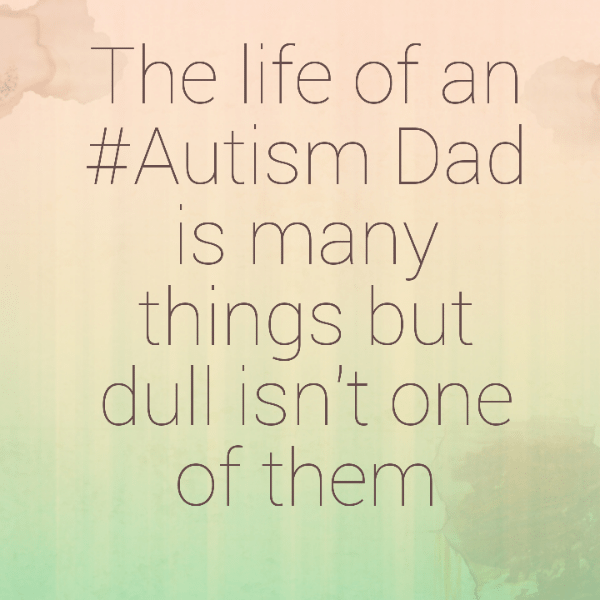 Fixing the site is actually pretty easy but I need FTP and database access to do it.  Those are closed off for now, so that really sucks.  I hate leaving things up in the air but there's nothing I can do at the moment.
I did get some writing done and made some new potential partnerships that will benefit the Autism community.  I'm excited about this newest collaboration..
After checking in on the boys before I went to bed, Maggie sat next to her blanket, staring at me because she needs tucked in at night as well.
Finally, it's my turn and so I'm going to say goodnight and I'll see you a bit later..