Man alive, it was a tough morning. Several meltdowns, lots of screaming, impulsiveness and lack of cooperation, made for a challenging start to the day.
I was really, really, really frustrated with my kids because I could seem to get anywhere with them and they needed to get to school.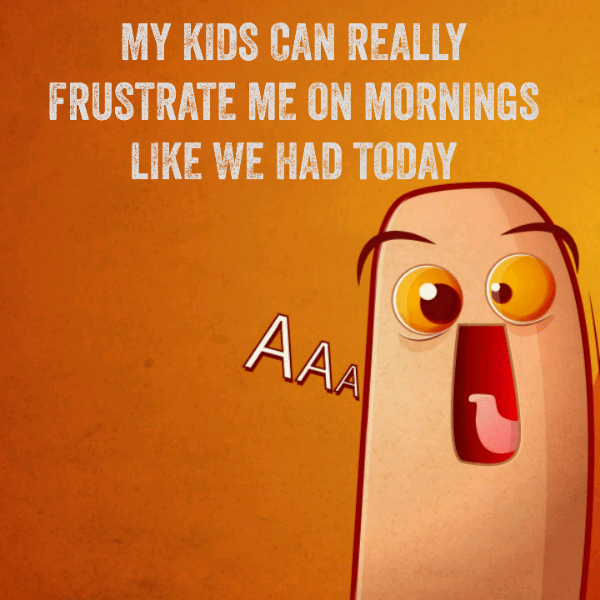 Frankly, I don't really even know why there was so much going wrong this morning.
The boys were wanting to bring things to school that I didn't feel they should be bringing and Elliott especially, wasn't happy with that.
If Elliott brought something to school as benign as a notebook to draw in, Emmett had to bring the exact same thing. He needs to have everything be the same and that's just not how life works.
In Emmett's world however, that's exactly how the world works. He takes consistency to a new level.
In my house, fair isn't about everyone having the exact same amount, of the exact same thing. It's about making sure I get everyone what they need in order for them to be the best they can be.
Autism is tough to work with and I can find myself very frustrated by a lot of this stuff but it's just part of who my kids are.
Life is a work in progress and on days like today, I make sure to hit the reset button, so I can help my kids sorta start over after school.
Hopefully, school is going well and the boys are doing better.