I turned 39 yesterday and I want to thank everyone for all the well wishes. I truly appreciate it.
I've never been one that was bothered by birthdays or getting older. If you ask Lizze, she'll tell you she sometimes feels like she has four kids. That being said, this is a big one and I'm not sure how I feel about it.
Have you ever read There's a monster at the end of this book?

It's a kids book staring Grover from Sesame Street. The story is about Grover thinking there was a monster at the end of the book. Each page was a desperate plea to get the reader to stop reading. If the reader didn't continue reading, pages wouldn't be turned and the end of the book would never be reached.
Spoiler Alert… 😁
As it turned out, the only monster at the end of the book was Grover himself.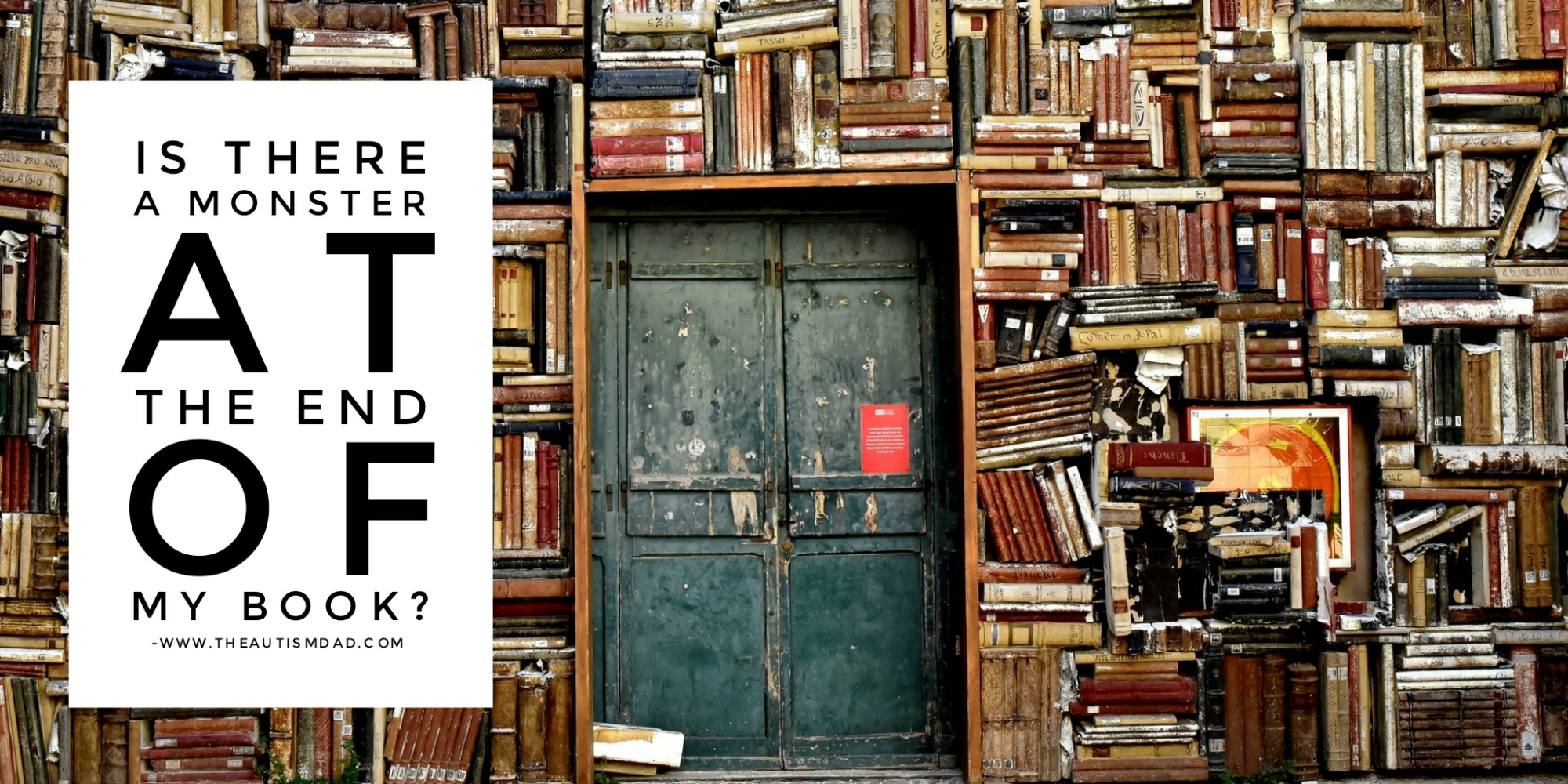 You might be asking yourself what the fuck this has to do with anything. Well, I'm glad you asked.
Grover was afraid of reaching the end of the book because he believed there was a monster waiting for him. The whole monster waiting for him was probably a medephor, not that I've given this a great deal of thought. I think it was more about fearing the unknown and I can relate to that.
Looking at this next year of my life as a book, the monster at the end would be my turning forty years old. That's a huge milestone and it brings with it, a great deal of unknown for me.
I've honestly never given two shits about getting older but this feels different. This feels significant. This feels like something I can't just blow off as another birthday.
It feels like a half way point and that scares me. Have I lived more than half of my life already? Do I still have more than half of my life left? These questions have never really entered my mind before but they have taken up residence in my brain and show no signs of leaving.
Truth be told, this was a rough day for all of us here in the Gorski house. We said goodbye to the cat we've had for over thirteen years yesterday. She was a big part of our family and having to put her down was devastating. Perhaps that has somewhat soured my outlook right now and as this next year advances, I'll feel better about things.
I do have plans for this next year of my life and I'm setting some goals for myself as well. I'm hoping that this approach will help to spur positive change in my life, both emotionally and physically.
For right now, I'm going to live in the moment, take things one page at a time, and try my best not to be a pussy like Grover.