I've talked about this before but it's been many years since I've brought this up. Gavin is incredibly gullible and as a parent, that scares the crap out of me.
I was reminded of this today.
We went to a Harry Potter thing at our local library yesterday. I didn't particularly enjoy it but Lizze and the boys did. I always say that it's not so much what I'm doing but who I'm doing it with. I love spending time with my family and this was a chance to do just that. ☺ 💙

When the kids walked in, they were lined up and the sorting hat put them in their houses, just like in the books/movies.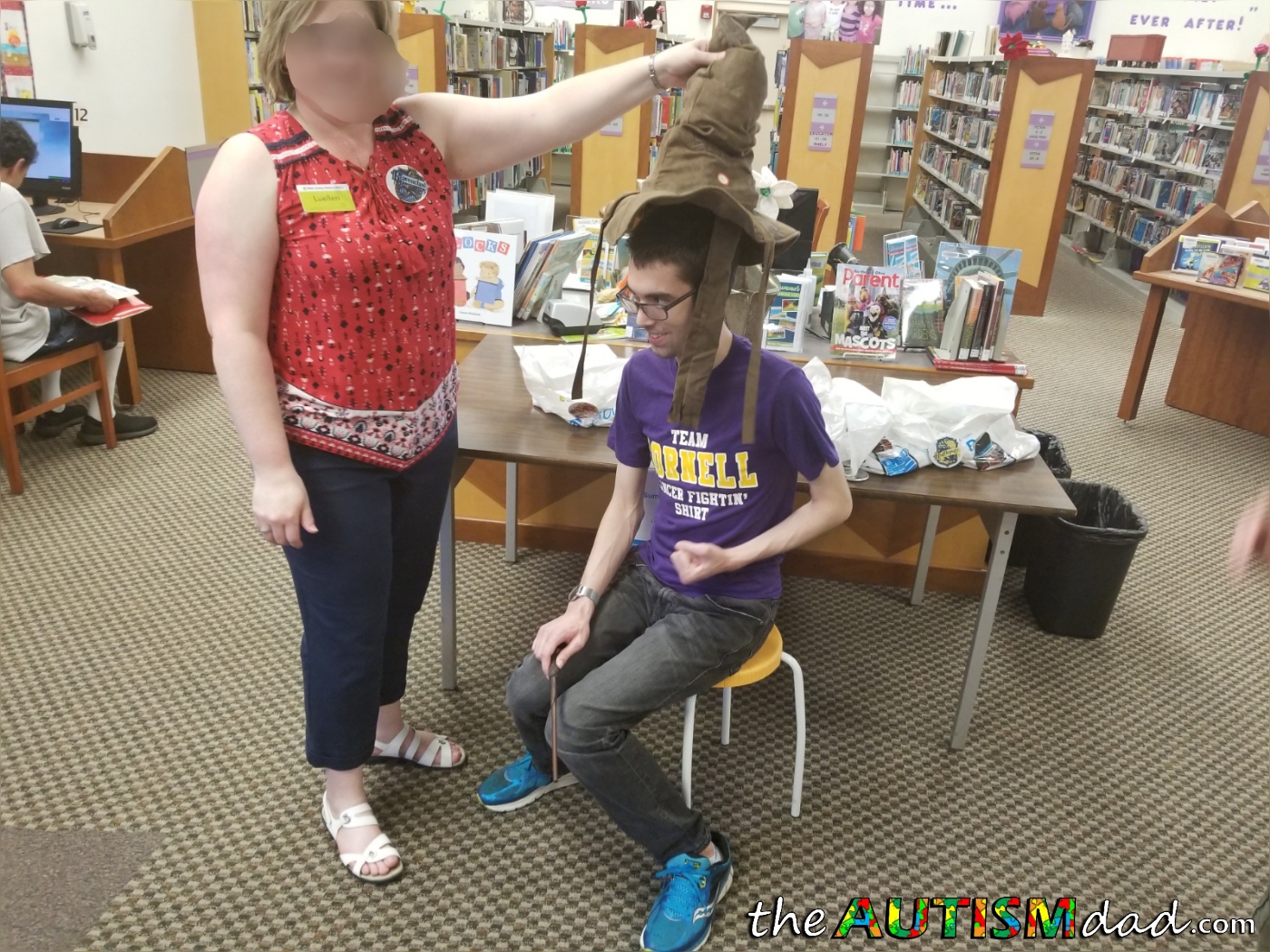 This was an actual hat that actually sorta moved around and would speak the name of the house they were "chosen" for. It was obviously a toy hat with electronics inside to make it move and speak. The names called out were random as I watched many kids placed in their houses and there was no pattern.
Anyway, the kids had fun and that's what mattered.
Afterwards, we celebrated Lizze's Dad's birthday with dinner and cake. While we were eating, Gavin was talking about how the sorting hat assigned him to Gryffindor and that was probably because he had his Harry Potter wand in his hand.
The kids got wands from Harry Potter world at Universal Studios last year and Gavin chose Harry's wand. They brought their wands to the event.
When Gavin made the above statement, I wasn't sure where he was coming from. I explained to him that the wand had nothing to do with anything because it was a toy hat that simply said random house names.
I honestly thought he was joking around but if I'd thought about it a bit more, I would wouldn't have said anything because I would have remembered that Gavin never jokes around.
The long and short of it is this. Gavin had initially thought the hat was a toy, at least part of him thought that. One of the girls working there told Gavin that it was actually magic and it put him in Gryffindor because it fit his personality. She was just goofing around with him a s had no idea how seriously he would take that.
He didn't question her words at all and instead, took them to heart. He walked away believing that the hat chose him personally to be in Gryffindor because of his personality and because it knew he had Harry's wand.