I'm feeling incredibly defeated today and there's a number of legitimate reasons for that. It's important to put things into context so here's a but of background.
Life is tough for my family on a good day. Including myself, there are five people in my immediate family, and four have special needs.
All four are in various places on the Autism Spectrum.

Three struggle with serious anxiety that impacts their daily life.
Three have ADHD.
Three have serious sensory processing challenges that interfere with their daily life.
Two have asthma.
One has food allergies.
One struggles with a very rare fever disorder.
One struggles with Schizophrenia, Childhood Disintegrative Disorder, significant cognitive impairment, Common Variable Immunodeficiency, an extremely rare Autonomic disorder, epilepsy, neuromuscular issues, a blood disorder, Ehlers-Danlos (possibly vascular) and chronic pain.
One struggles with serious chronic pain, fibromyalgia, Ehlers-Danlos, untreatable daily migraines, debilitating stomach issues, menopause, Bipolar disorder and depression.
I personally struggle with depression and lately, increased anxiety.
To say life is challenging would be the understatement of a lifetime. The amount of stress and worry that goes into each and every day takes a toll. The amount of time and energy that goes into managing these challenges is unbelievable.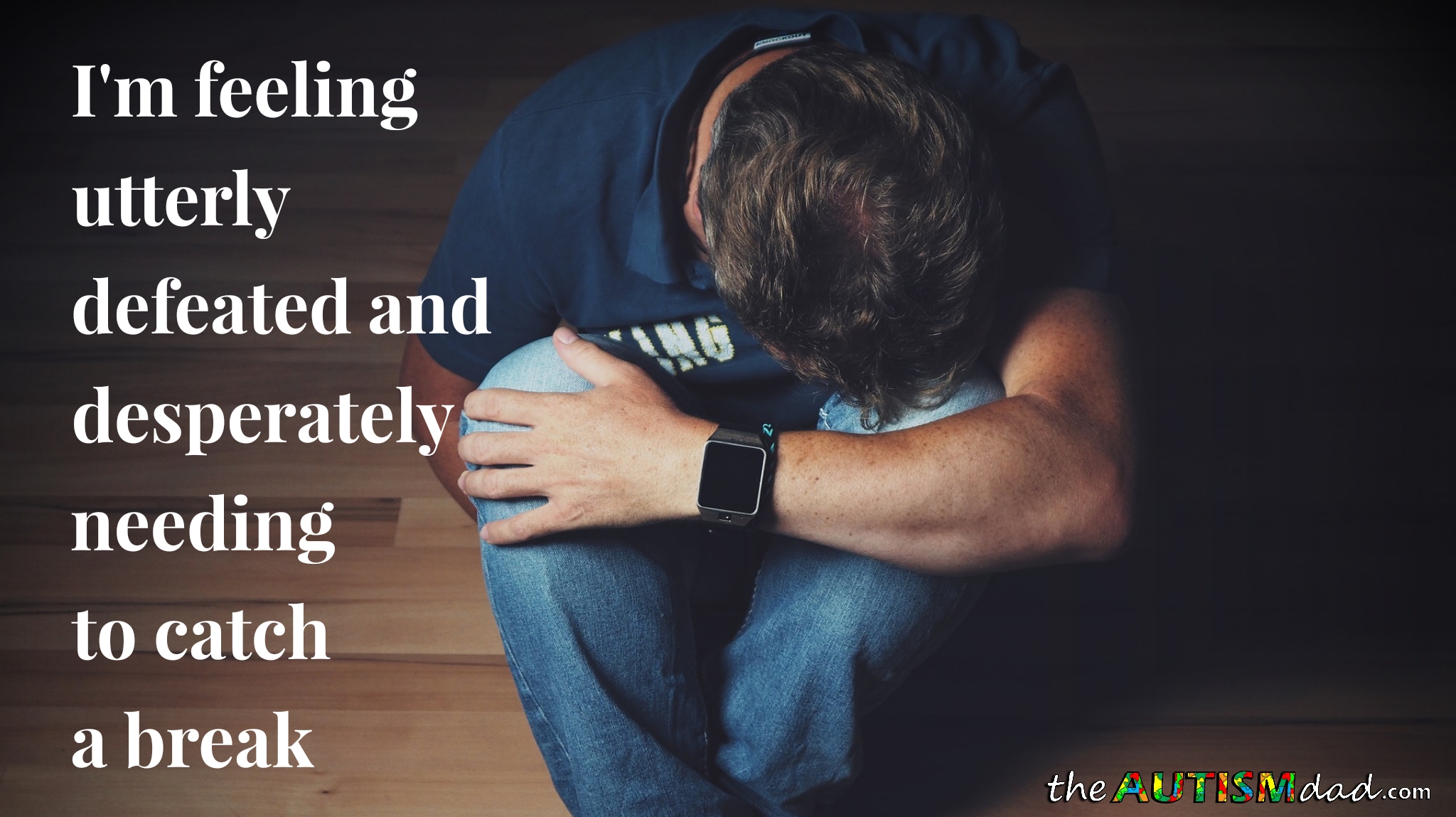 On most days I feel like I do okay. I'm never enough and that's a shitty feeling but no one person would be. I used to beat myself up because I can't meet everyone's needs but I've realized that I'm the only one in my family that feels that way and I've learned to accept my limitations. This isn't anyone's fault and I don't blame anyone. I love my family and happily do whatever I possibly can for them.
Unfortunately, there are days where I'm so overwhelmed by everything going on that I can literally feel myself coming apart at the seams.
We're losing my grandfather right now and I'm helping my parents out as much as I can. I spent the day with my family as they came into town to visit with him. Lizze, with the help of her mom, got Elliott to his appointment at Akron Children's Hospital. Lizze has been really struggling with her migraine the last couple of days and the trip to Akron pretty much did her in. Her mom hung on to the kids for a bit so I could stay with my family and Lizze could get some rest.
While I'm at my parents, I'm having to manage things for my own household because they're sorta critical at the moment.
I had to schedule appointments and take care of certain issues, including bills that couldn't be put off any longer. I'm having to pay only the ones that are absolutely critical because money is really, really tight and I've got no wiggle room. The month of December and the first half of January are usually really slow for me in regards to work. My income sorta dries up for a bit but usually begins to recover towards the end of January. For whatever reason, we were hit particularly hard this time and I'm trying to pay bills with money I simply don't have.