On January 4, 2019, my Grandfather passed away. I know many of you are aware that he'd been living with my parents for a while now. 2018 had been a pretty rough year for him. He's suffered multiple strokes and he lost much of his independence but he never lost his sense of humor. He was basically a mischievous child trapped in a 92 year olds body and we all loved him for it.
My grandfather was a Marine, serving during World War II. He was incredibly proud of his service to our country and inspired some of his grandchildren to serve as well.
Growing up, we lived about an hour or so apart but I spent a lot of time with my grandparents, especially during the summer. We were a very close family, with lots of aunts, uncles and cousins. In fact, my grandparents had six kids, my mother being one of them. That led to twenty grandchildren, thirty-one great-grandchildren and four great-great-grandchildren.

This is still very new and I've been trying to figure out what to say and how to say it. Most of my family have already shared their thoughts, feelings and memories but I just wasn't ready. How could I possibly put into words who my grandfather was and more importantly, who he was to me?
My grandfather was an imperfect, amazing human being, who brought so much light into our lives. He was a son, brother, husband, father, grandfather, great-grandfather and great-great-grandfather. He proudly defended our freedom during World War II and you'd be hard pressed to find him not wearing one of his many Marine hats.
He loved cars and driving way too fast. I know many of us have memories of our experiences with grandpa behind the wheel.
I have so many memories of him. I don't know if I could pick out one single memory and claim it to be my favorite. I feel like that would be an injustice to all the rest. Some are more vivid than others though. I have many memories of camping trips to Cook Forest State Park in Clarion PA. I have memories of a cross country trip to Georgia and only stopping to eat at places like Cracker Barrel. I can also remember falling asleep in the spare bedroom, listening to the traffic and sounds of trains in the distance, after helping him remove a tree stump or something from the front yard.
Some of my most treasured memories were more recent. He spent a good bit of time in the hospital this past summer and I would visit him as often as I could. I would sit with him for a few hours and we would talk about the war. He would tell me about all the places he'd been and things he'd seen. It seemed really important to him that he remember his past and so I just listened to his stories. He would sometimes struggle to remember the names of places he'd been, so I would take what he could remember and try and figure out where these places were. It wouldn't take much to spark the memory for him and the stories would continue. I really loved listening to his stories and I think that's one of the things I'm really going to miss.
I thought I would sorta end this by sharing a few recent pictures and a video put together for his surprise 80th birthday party. I know I've been rambling and I wish I could find the words to do justice to the legacy of a man that meant the world to me, to all of us.
I love you grandpa and I miss you. I know you're in heaven, driving Grandma crazy. ☺ 💙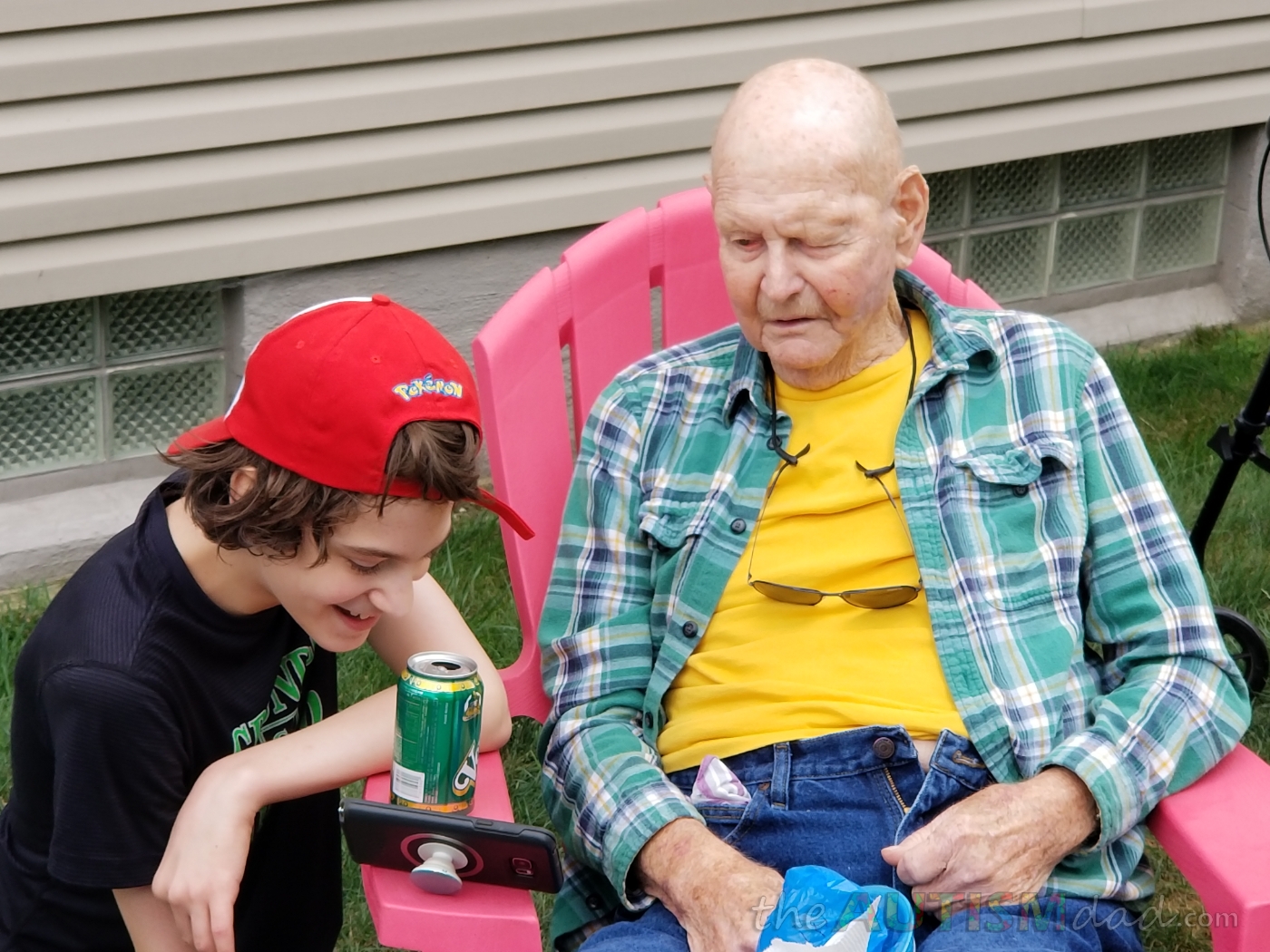 Elliott is introducing grandpa to annoying YouTube videos while we're building my sisters deck.. ☺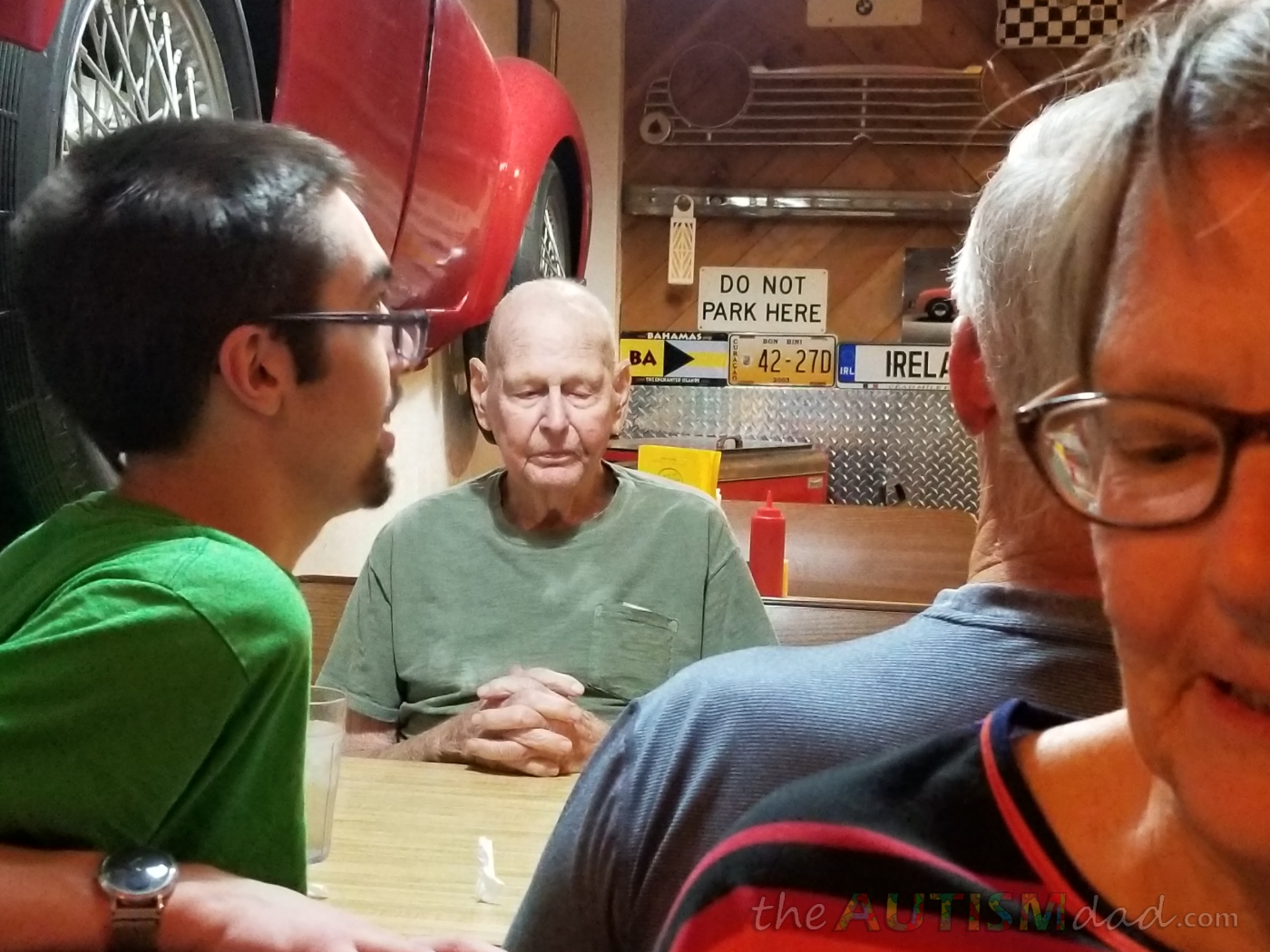 Celebrating his 92nd birthday at Milk and Honey… ☺
One of the last times he was in the hospital, he was being goofy and when the nurse came in to check his vitals, he hid under the blanket. When the nurse pulled the blanket down, he was sticking his tongue out at her. ☺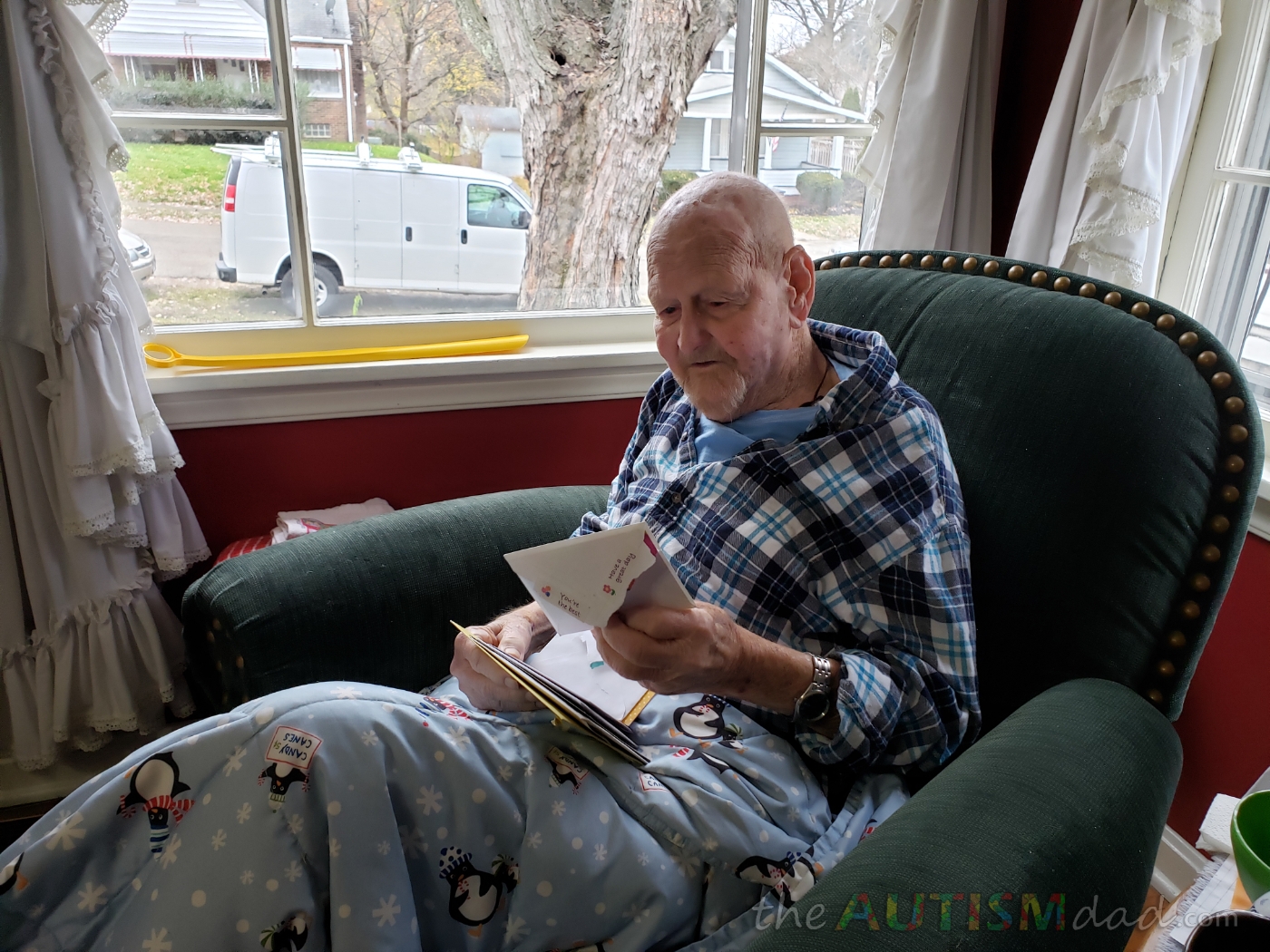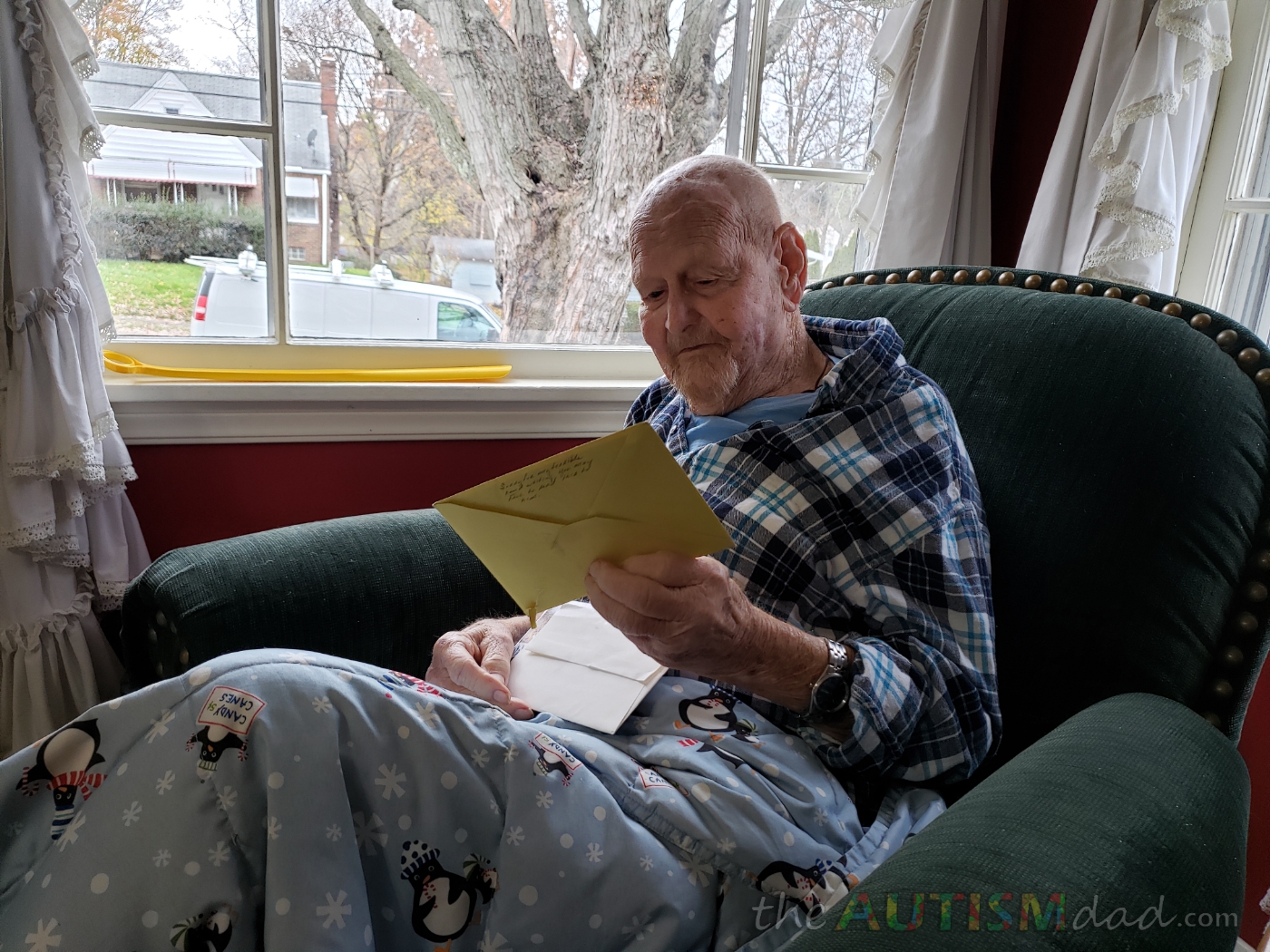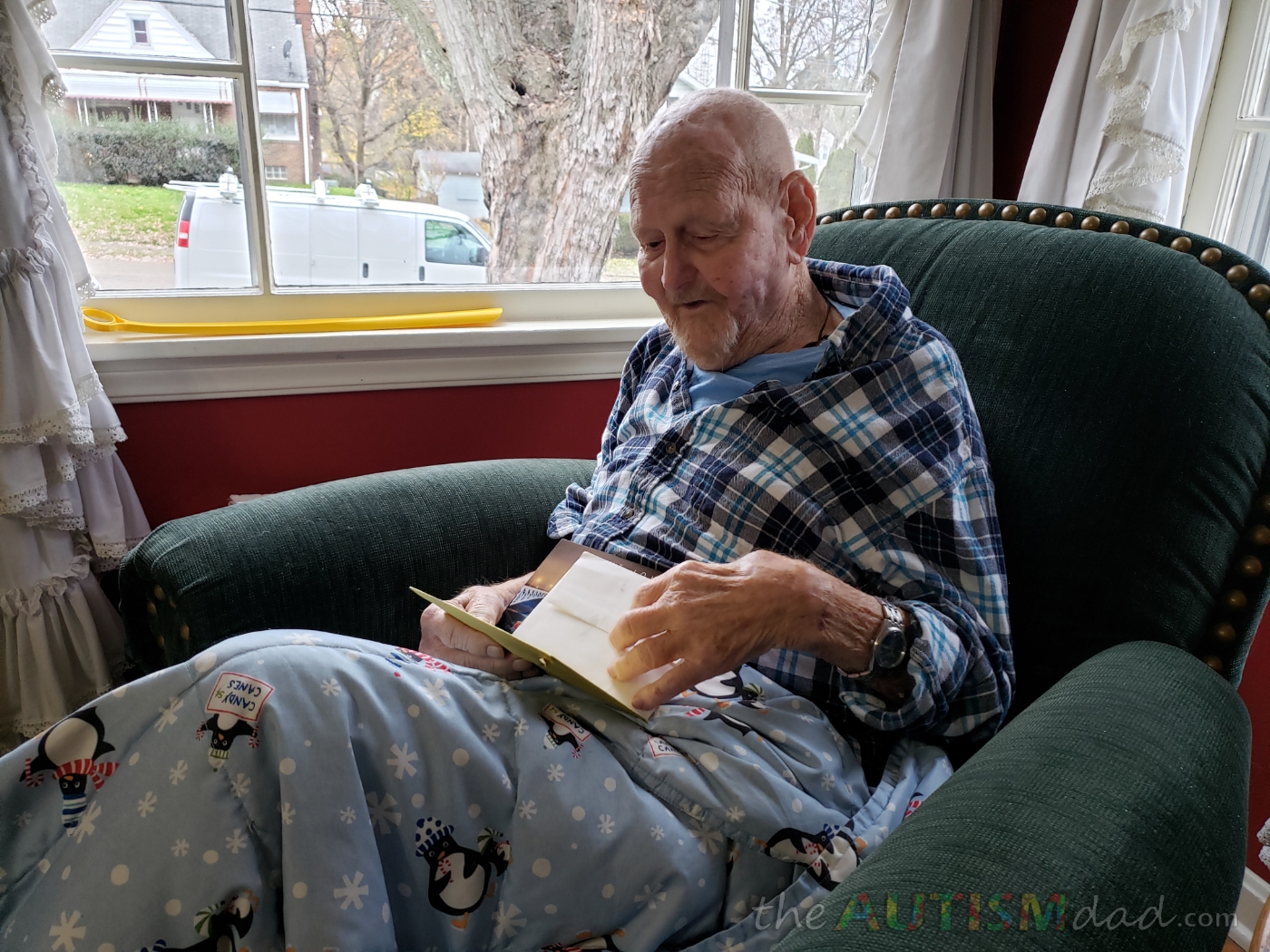 This was Grandpa opening some of the cards he my followers had sent him, wishing him well and thanking him for his service to our country. He got cards from all over the country. Once again, thank you all so much. ☺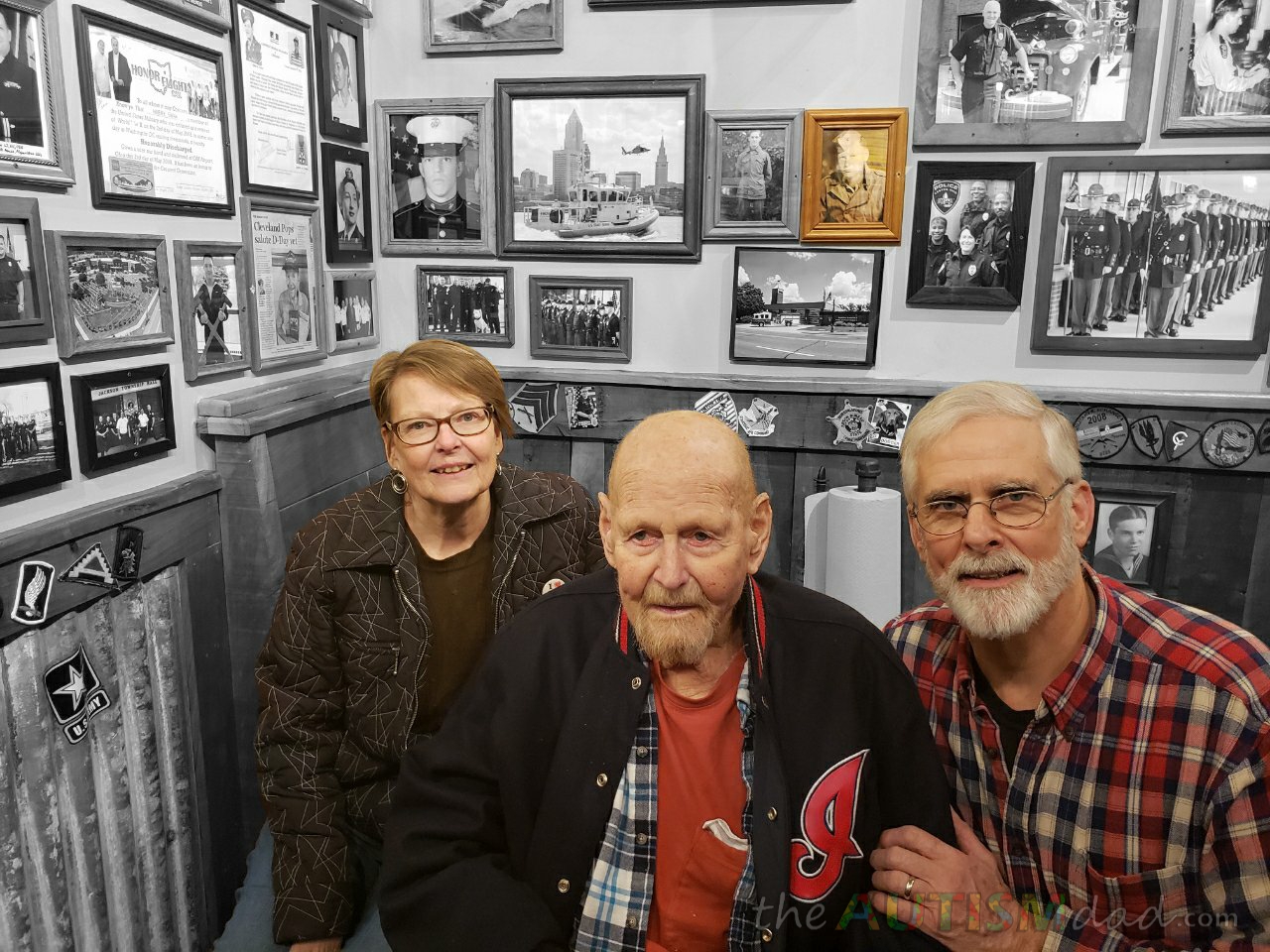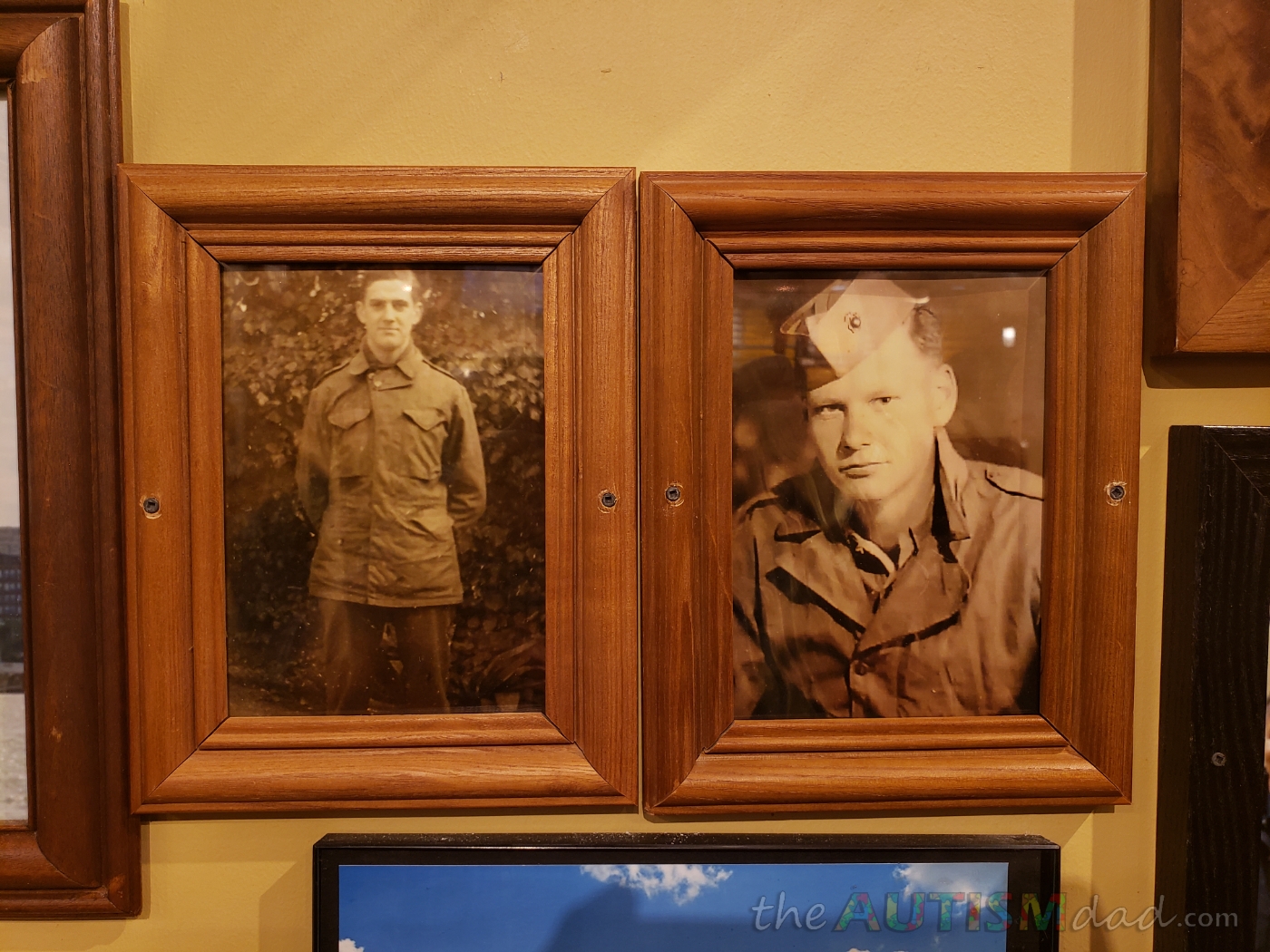 These last two pictures were taken on December 7, 2018 at Mission Barbecue. Grandpa was surprised as Mission Barbecue honored him for his service to our country and added his picture to the honor wall. Grandpa is in the right and his brother George is in the left. This brought him to tears. ☺