It's been an interesting week thus far. Interesting is probably definitely the wrong word because I should say stressful. I've been really stressed the last few days, more so than normal.
I'm really beginning to struggle with anxiety and fighting it is wearing me down both emotionally and physically.
This has been sorta creeping up on me and went largely unnoticed because I thought it was just part of my depression. I also rationalized it because there's a shit load of practical reasons for me to be anxious.

The tipping point for me was this weekend when I thought I broke one of my molars. I've known something wasn't right for a few days and had scheduled an appointment with my dentist for this week.
Unfortunately, during our poor man's date night, I was eating some ice cream and a chunk of what I thought was tooth was on my spoon. I didn't feel anything and hadn't bit into anything so I didn't understand what had happened.
I pretty much went into a tailspin for a couple of days because I was in a bit of pain and the fear of the dentist just sorta nudged me closer to the edge.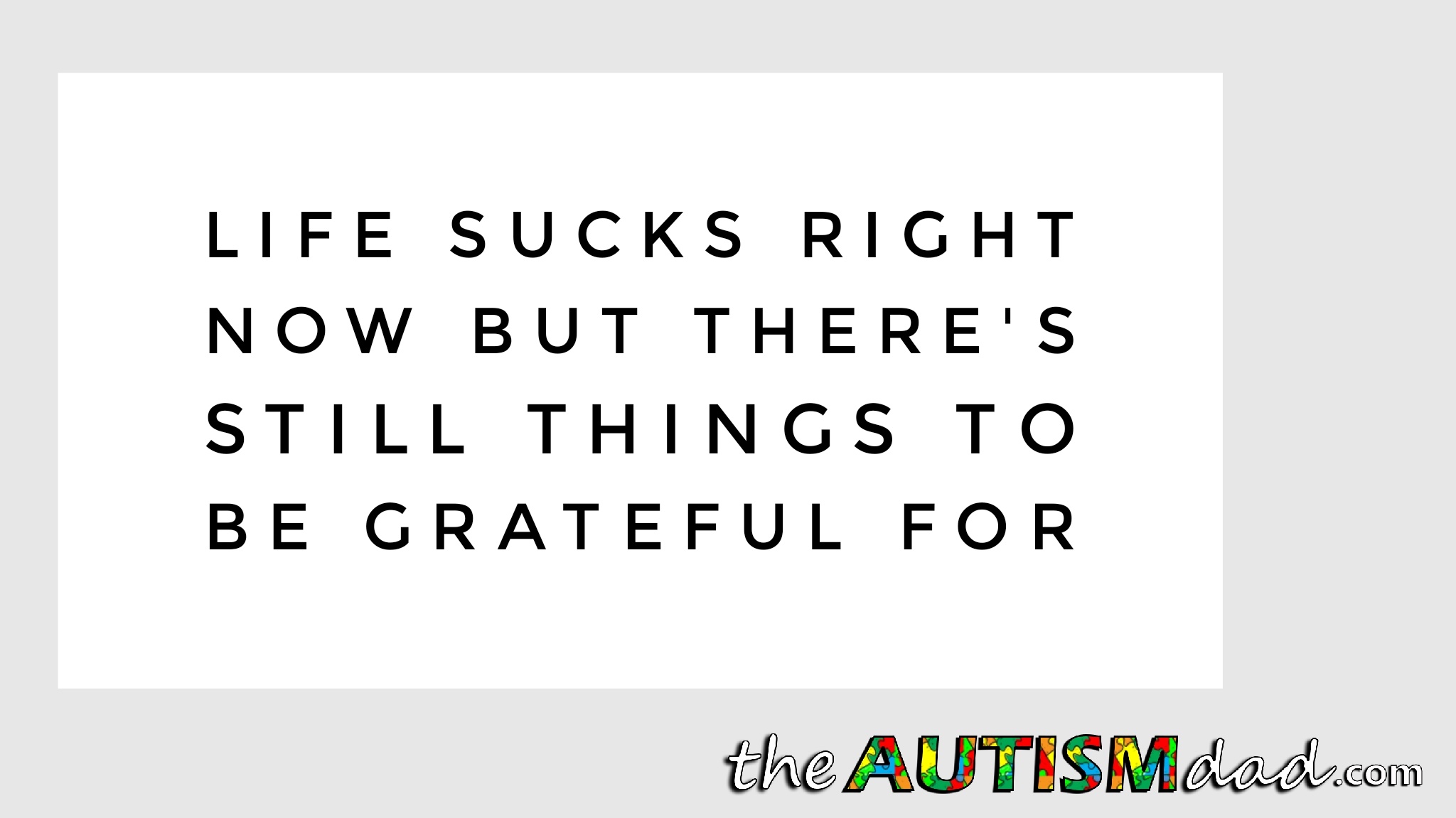 I went in yesterday and it was just a filling that had fallen out. I guess it wasn't properly done and just needed to be fixed. It was a painless ordeal and they were super awesome about it.
It's just a lot of things piling up and I feel like I'm drowning sometimes. The boys are struggling for various reasons. Gavin is in a great mood but he's struggling as well. Lizze is in insane amounts of pain from her migraine but there's hope on the horizon and I'll talk about that in a later post.
Lizze lost her grandmother end of October and a few months later I lost my grandfather. It's been a lot and life doesn't slow down enough to allow us to process things before something else comes along to knock us off our feet.
Anyway, I'm going to start looking for a psychiatrist and or maybe increase cognitive therapy. I just need build up some solid ground around me.
While things are definitely a struggle right now, we've also got alot to be grateful for.
Everyone is physically healthy. We have a roof over our heads and food in the kitchen. Our new stove let's us cook things we haven't been able to in forever and that's awesome.
I think I found someone insanely over qualified to remove my three wisdom teeth and that's incredible. I'll explain more on that when I know more but this has been weighing on me.
While we said goodbye to my grandfather a week ago, that event brought us back together as an extended family and that's something he would have wanted.
As I said, we still have a lot to be grateful for. That doesn't make the rest of it any easier to deal with but it's a huge help in regards to maintaining perspective.