About mid-afternoon, right before I picked Elliott up from school, Emmett's doctor called. I had left a message because we were notified that Emmett's results came back but the page that was supposed to contain the results was blank. Apparently, it was a glitch in the MyChart app. Either way, I needed them to read the results to me.
Emmett was recently tested for milk and egg allergies. He used to be allergic both but he outgrew them a while ago. We wanted to make sure they hadn't begun giving him problems again because if they were, it could explain his stomach issues.
At the same time, he was also retested for celiac as well. He was negative at an early age but since it runs in my family, we needed to make sure that wasn't an issue either.

As it turns out, Emmett tested negative for everything and that's really frustrating. I mean, it's good news because we don't want him dealing with any of those things, especially celiac. It's frustrating because we wanted to find out what it was and address it so he could find relief. That said, we are back to square one with his stomach issues. I don't know what to do at this point.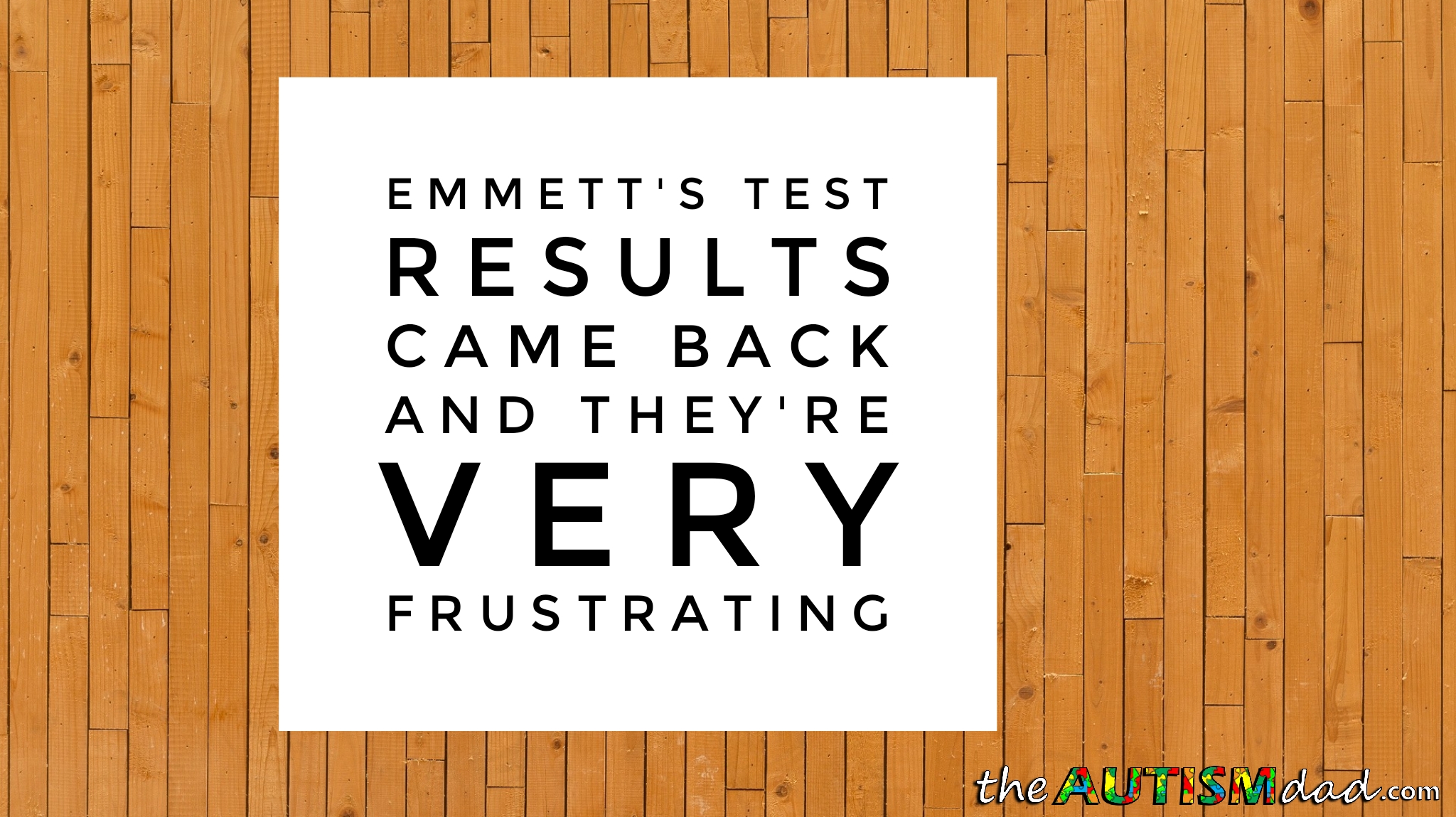 The only thing I can think to do is get a referral to a gastro. Beyond that, we're just guessing. We won't put him through anything that's unnecessary but at the same time, he's miserable and we have to do something.
For now, he's happy that he can go back to eating the things he'd been avoiding. It seems like any link to food was more coincidence than anything else. There are still stomach issues that could be causing this. The two top possibilities are gastroparesis and/or reflux. Lizze deals with both and Gavin deals with reflux. Emmett used to have reflux really bad as a small child. In fact, we thought he was having periods of apnea and he was hospitalized a few times. They finally figured out that it was reflux and it would cause him to gasp for air. That would set off the apnea monitor and freak us the fuck out.
Maybe that's back? To some degree maybe?
For now, at least we're ruling things out.