I'm really excited about this weeks episode of The Autism Dad Podcast. I interview Harish Bikmal (an Autism Dad) about his Social Benefit Enterprise called Zenaviv and how they are helping Autistic artists. This is some very cool stuff and I really wanted to bring this to my audience as a whole because so many of you could potentially benefit from this.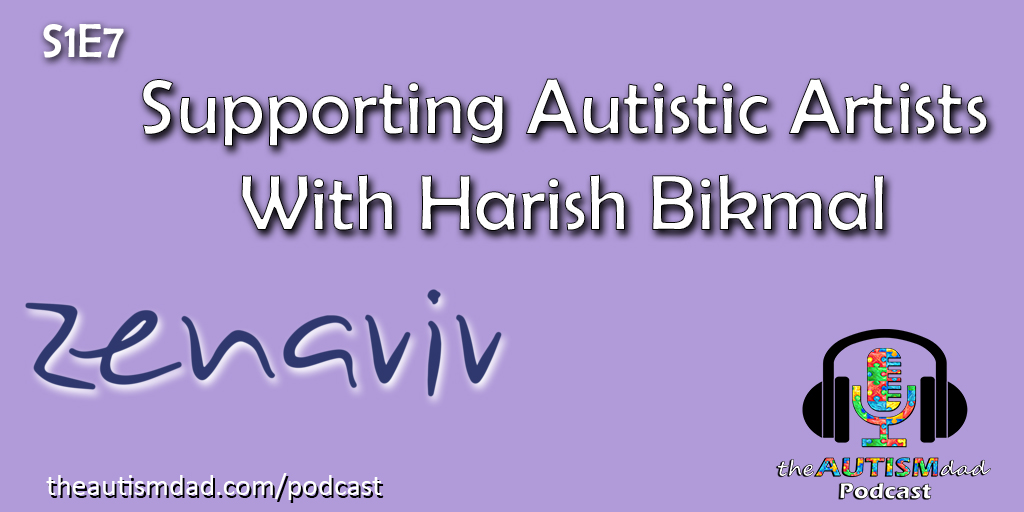 In a nutshell, Zenaviv embraces and promotes artists with Autism or other special needs. They bring their amazing talents to the public and help the artist earn a living. Each artist retains at least 66% of each sale and retains all rights to their work, as well as the original art itself.
Lizze and I were sent some samples of what these amazingly talented artists are producing and we were blown away.

You can find Zenaviv by clicking here. Check them out.
I encourage you all to listen to this episode and check out Zenaviv for more information. 🙂
As always, you can listen to The Autism Dad Podcast on every major podcast app for both Android and iOS. Please remember to hit the subscribe button to be notified of new weekly episodes. Every subscription, every listen, every like and every share not only helps me provide for my family but it also supports my overall efforts for the Autism community.
Subscribe via your favorite app by clicking a button. 🙂