One of the things Autism parents have to frequently deal with is bad days. Good lord, I have plenty of those and I'm sure many of you can relate to that as well. If you can't, please share your secrets to life because I could definitely use them. 😉
While I won't go into my day, mostly cause I've already written about (see here), I do think it's important that share how I'm cooing with it.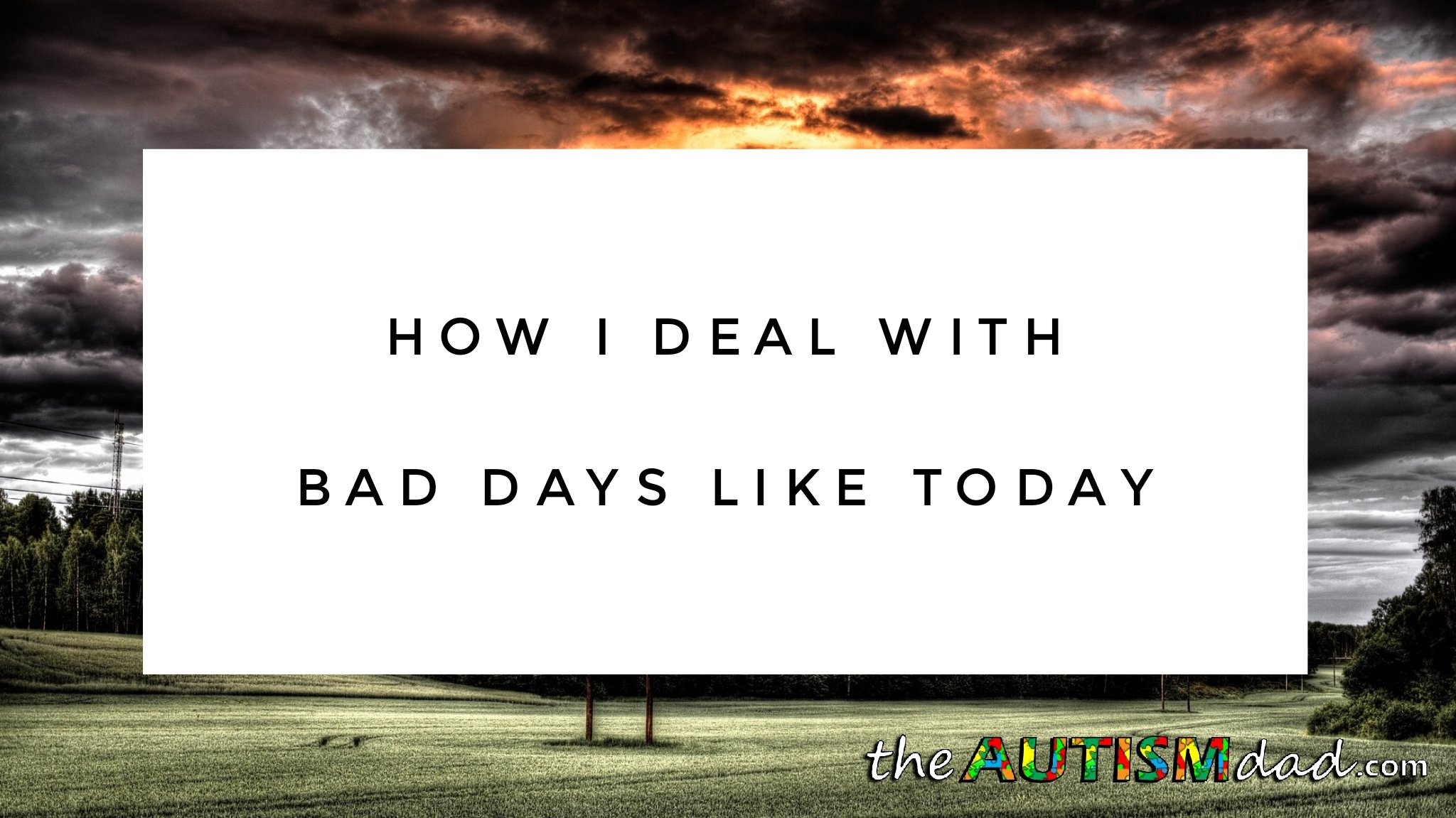 Some bad days are worse than others. Today was somewhere in the middle but it really got under my skin and I feel like I wasn't coping well. I was just sorta festering and that's never a good thing. I don't think I noticed it as much at first because I was going nonstop, all day until about 6:30 PM.
As I'm trying to write this, I'm feeling overwhelmed, anxious and desperately fighting not to allow myself to be sucked in by dispair.
I know many of you can relate to that and it's not fun. It's not fun at all.
It's so important to focus on something positive when these days begin to overtake me. Focusing on the positive or maybe a recent victory, helps guide me through the storm safely, sorta like a mental lighthouse.
Tonight I'm trying to focus on the fact that I managed to save Emmett's picture day. I also was able to go walking and I got some writing done. I even inked a advertisement renewal as well. We desperately need more of those victories but I'm grateful for this one.
If all else fails, I can always fall back on the notion that I survived the day and I didn't end up killing anyone along the way. Considering my mood, that's pretty incredible. 😉
The point is, never lose focus of the positives in your life. Always celebrate the victories, no matter the size. We need to practice this so when days like today roll into town, we're better prepared to weather them.