After a long, physically and emotionally draining weekend, I'm feeling like we ended up being very lucky. Gavin's emergency was dire and very scary. It's impossible to explain what it felt like in those moments leading up to calling 911.
Both Elliott and Emmett were affected by the experience. You can't see the things they saw and not be impacted by it.
Elliott seems to be doing okay. Although truthfully, he internalizes everything and it may be a bit before we know how much he was impacted. Emmett was most visibly upset. He was distraught seeing Gavin in the condition he was in. He was afraid Gavin was going to die. Poor Emmett was curled up in the fetal position sobbing in the corner of his bed. It was so hard not being able to throw my arms around him, but at that moment, it was all we could do to keep Gavin safe. There was no way to shield the boys from any of this.

We've talked to the boys since and they seem to be okay, at least on the outside. We'll have a sit down again Tuesday night with Dr. Pattie and make sure they're both okay.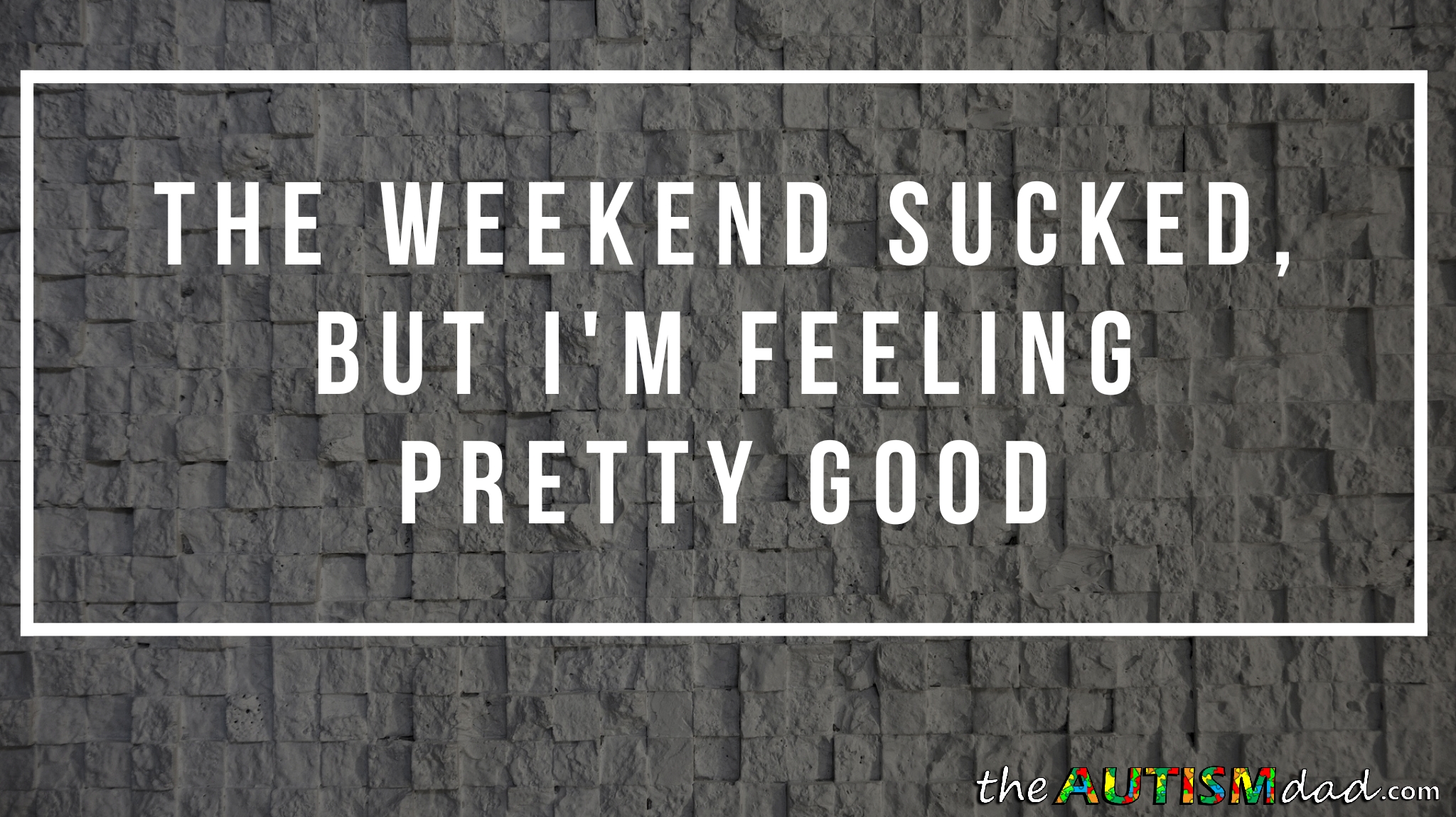 Lizze was feeling a little better today but still exhausted.
Gavin seems to be doing much better. Unbelievably, he remembers a great deal about what happened, and it scares him. He wants us to refer to it as the incident. We're cool with that if it makes him feel more comfortable. Definitely not a big deal.
Gavin has been back on Clozapine since Saturday night. We're slowly building up the dose over the next few days. He's taking 100mg/day for two days. Then he's taking 200mg/day for two days. Finally, he'll be back up to 300mg/day. That 300mg will be broken up into morning and nighttime doses. He'll take 100mg each morning and 200mg each night.
He's doing fine on the Clozapine. We don't know how bloodwork is going to work out. There's a good chance that he'll be back to weekly blood draws and a seven day supply of Clozapine at a time for the first six months. After six months worth of perfect weekly lab results, bloodwork will move to every two weeks, and he'll receive a 14 days supply of Clozapine at a time. After one year of perfect lab results, bloodwork will move to once a month, and he'll receive a 30 day supply of Clozapine at a time.
I'm hoping that we can avoid this, but it may be what's necessary. We'll find out more this week.
As for me, I'm feeling pretty good. I'm was lazy today, but I'll be back at it in the morning. I'll get the boys to school and hopefully go walking. The weather is supposed to be shitty, so that might not happen.
I want to focus on work and get back into a better balance. I'm want to really focus on my writing and the pod as well. I need to do better, and I know I can.
Thanks again for all the love and support this weekend. We all greatly appreciate it.