It's been a rough day for a multitude of reasons. Rather than focus on the negatives, I wanted to share something a bit more uplifting and positive. I feel like it's important to focus on the positives as much as possible.
I realize it's not always easy, especially for Autism parents but it's a good habit to get into. Admittedly, it's still a work in progress for me personally, but I'm making a concerted effort.
That said…

If you have been following for a while, you know that Gavin used to be quite fond of drawing. As his daily struggles increase and he loses touch with reality, he drifted away from his more artistic side.
It was sad to see that part of him fade away because he was always very proud of his drawings or sketches.
Pretty much out of nowhere today, Gavin came downstairs and showed us a picture he'd been working on.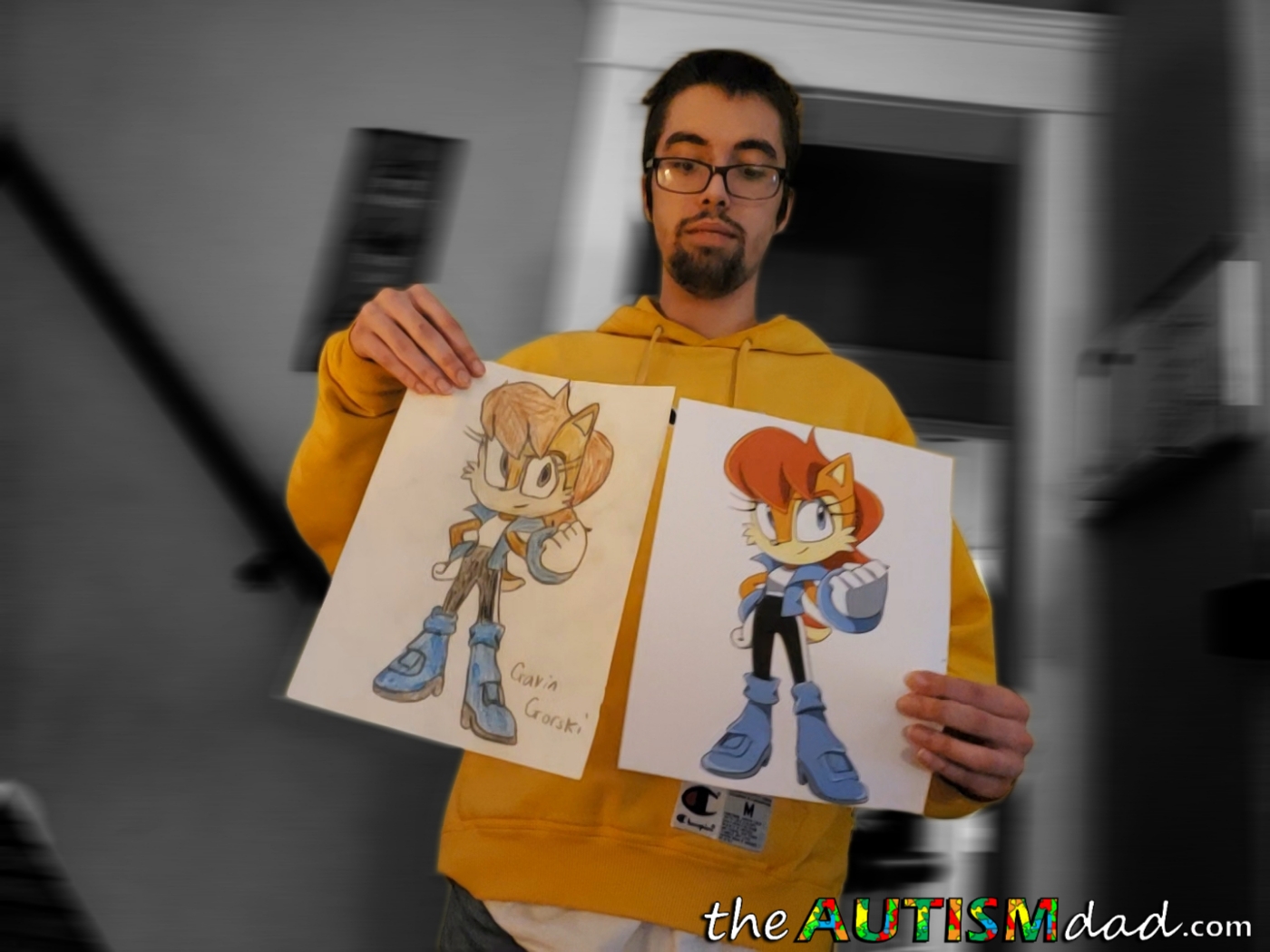 The other day he had me print out the picture on the right, and I thought it was related to mission or something. It turns out; he wanted to copy the picture freehand. He didn't trace anything, and he's very proud of his efforts.
We were caught off guard by this but pleasantly surprised as well. It's awesome to see him drawing once again. I'm hoping that this was a spark to reignite this love of art. 😀