Fair warning, I'm uploading in this post. I've needed to do this forever but couldn't find a way to get all this shit out. It's a bit raw and intense. Please understand that I'm treating this as therapy for me. It's like a journal entry. I'm purging and not looking for anyone to critique my thoughts. Right now I'm just grateful to be getting them out.
I spent the evening hanging out with my Mom tonight. She just had knee replacement surgery, and I was helping out while my Dad was working. She's doing pretty good moving around, but someone needs to be there just in case.
We watched a movie, and at one point, she asked me if I was okay. I said what many special needs parents say when asked that question. I said I'm fine.

She could, of course, could see right through that and pressed me for the truth.
What followed was me just unloading a ton of shit I'm feeling. As it turns out, I'm not okay. I'm struggling with a great many things, and all the therapy, exercise and medication can't help that.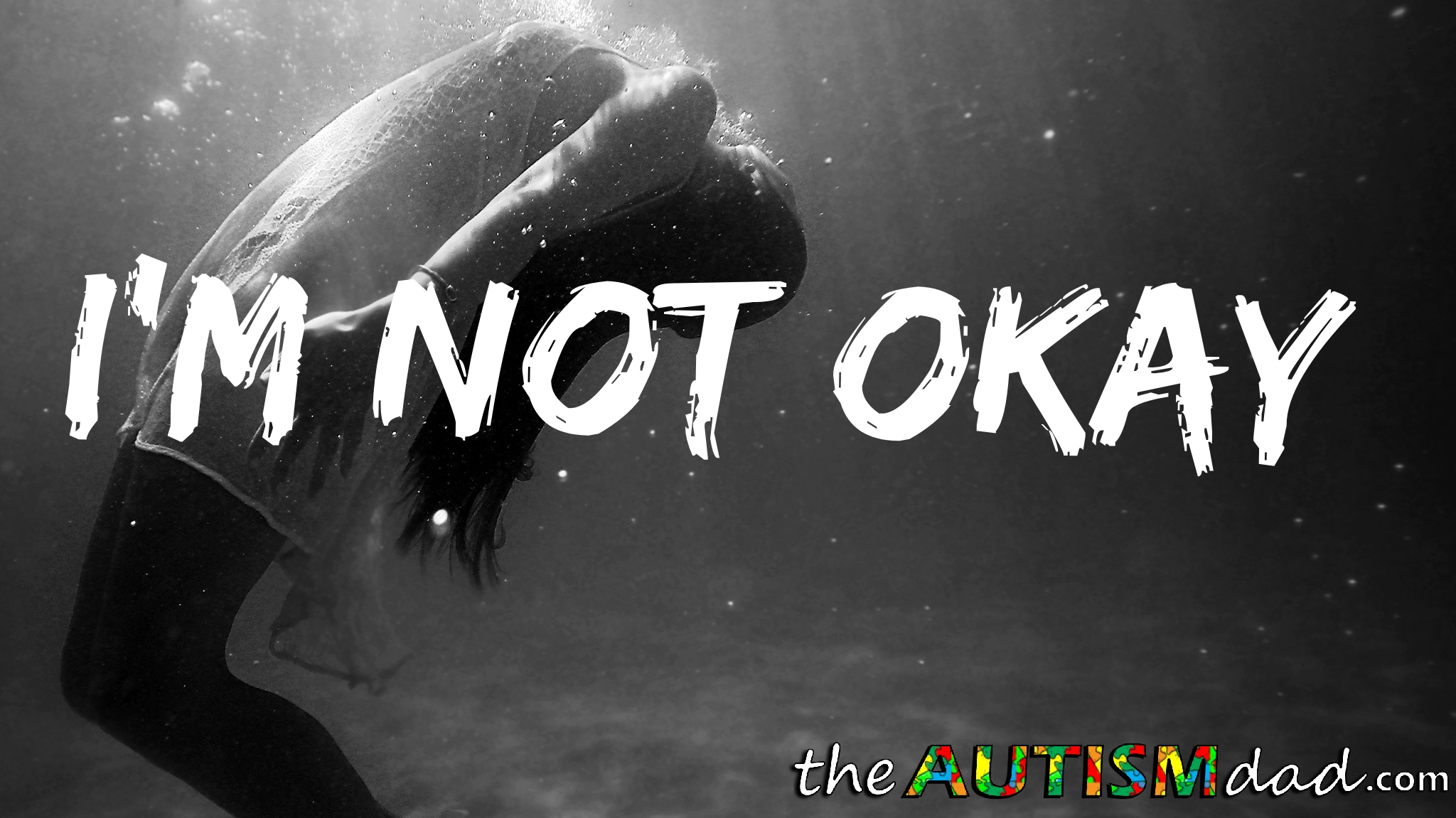 I was overwhelmed before both my grandparents died this year. I was overwhelmed before Lizze's grandmother died last fall. I was overwhelmed before life threw more shit at me than I can deal with.
A good day for me as an Autism and Special Needs parent is spent desperately trying to hold our lives together, as everything is tearing at the seams. I often fail because I'm exhausted beyond measure, I'm facing challenges that sometimes have no solution and meet even some of everyone's unique needs is physically impossible.
Every day I go to bed, assuming I can fall asleep, knowing that the very best I could do wasn't good enough. It wasn't good enough by a mile. Of course, no one tells me that I put that on myself. If you asked my wife and kids, they would say I'm a hero to them. Frankly, that makes me feel even worse.
I'm stretched beyond my breaking point, and there is no way to get off the ride.
Our lives never slow down and what I fail to accomplish today, just snowballs into everything I need to do tomorrow. It's never-ending, and I will be doing this for the rest of my natural life. That's pretty fucking depressing.
I think Elliott and Emmett will eventually do well on their own. Maybe they'll need extra help or guidance, but they'll do it.