The whole thing lasted about an hour, and thankfully, there wasn't a single shot fired. They apparently got the guy out the back of the house and into custody. I never saw him, and I don't know what happened to the girl.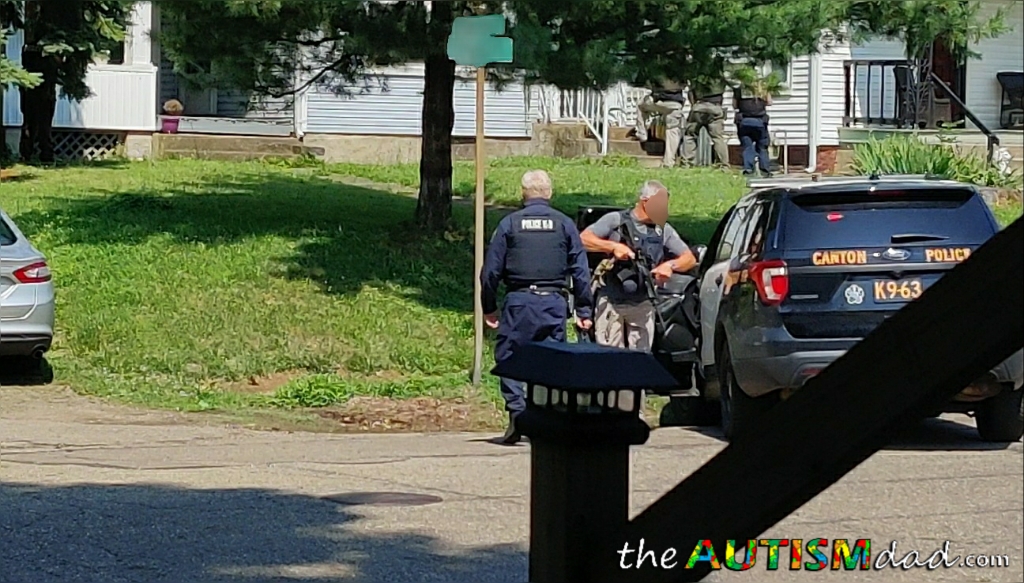 This is the second Police standoff in the last month or so and I've lost track of the number of these situations that have taken place over the years.

Our street as seen several murders, arsons, at least two hostage crises, several drives by shootings (one we were involved in), and lots of gun/gang violence. Our kids are terrified to live here, and every time something new happens, it only makes things worse.
The kids were sent to our bedroom at the back of the house in the second floor. We wanted to put as many walls between them and a potential bullet as we could.
It's so important that we get out of here, but it's simply not possible.
We're keeping the kids distracted as best we can. Thankfully, they have therapy tonight, and we can talk about what happened while we're there. Unfortunately, this doesn't bode well for sleep tonight. Gavin should be fine, but Elliott and Emmett are going to likely struggle for the next few days.
It seems like every time we begin to kind of let our guard down a bit and relax some of the rules about being outside, this shit happens.
I'm incredibly stressed out, and there's simply no solution at this point.
Having said that, I'm so grateful that no one got hurt and that we have law enforcement who willingly puts themselves in harm's way, every day.