I wanted to focus on the positives tonight. Life swings both ways, and the negative seems to overwhelm us at times, but it's essential to put the focus on the positive things as often as possible. It's not easy, but it helps to maintain perspective.
Fair warning, my thoughts are a little scattered tonight, so I'll likely jump around a bit. 😉
While I didn't sleep well last night, I did sleep. My sleep cycle is out of whack, but I'm slowly making progress in the right direction.

It took some deliberate action, but I did make it walking this morning. I got a later start, but I went. On a cool side note, I found two new ducks at the part today.
I've talked about the Lonely Duck at the park I walk at every day. I call it that because it doesn't belong here. It's a domestic duck, which I understand to basically means it's not found in the wild.
Anyway, two more showed up this morning.
They are domestic Muscovy ducks. I assume the black one is the male, and the lighter one is the female. The Lonely Duck, seen in the image below with Emmett, has been here for over a year now. She made it through the winter and is either alone or with the geese. She stays away from the other native ducks for some reason.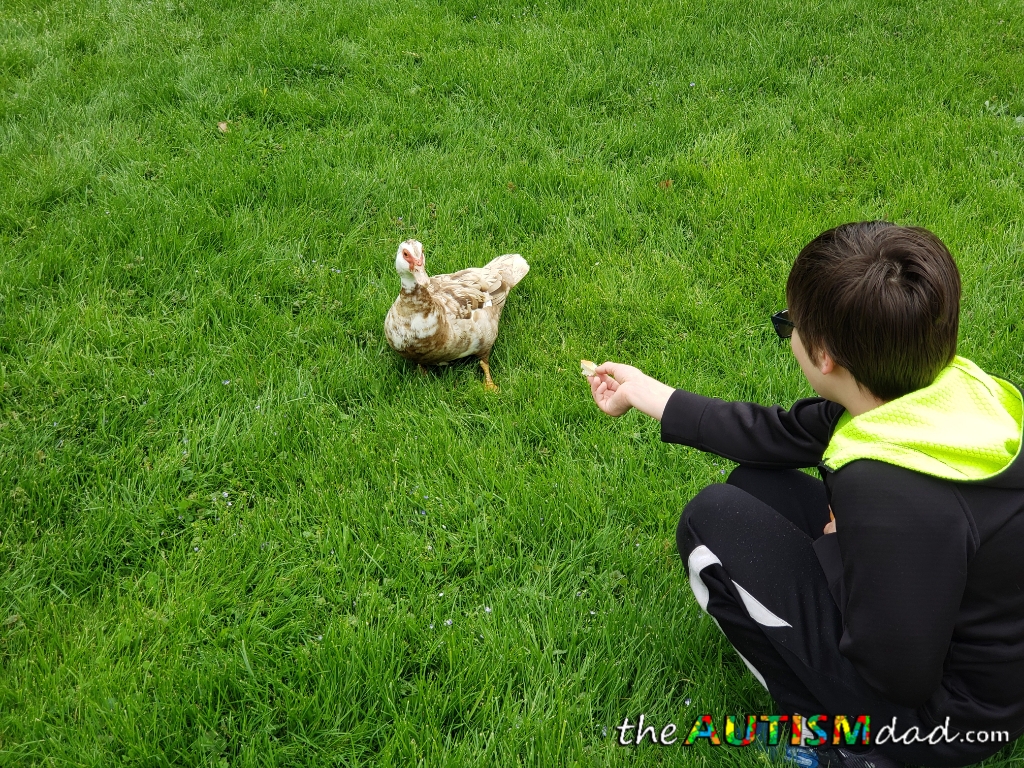 I've got a message into Stark Parks to inquire as to where they may have come from.
I just thought it was cool that my friend, the Lonely Duck, isn't alone anymore. I'm hoping to see them all hanging out together on one of my morning walks. 😊