It's been a long day here at The Autism Dad house. I'm feeling all kinds of stressed out for various reasons but there is something that I want to celebrate tonight before I call it a day.
As you might recall, Emmett turned 11 years old on June 26th, and you may also recall that he couldn't decide what he wanted for his birthday. We've been trying for over a month to figure out his birthday present, but he wasn't ready to make a decision.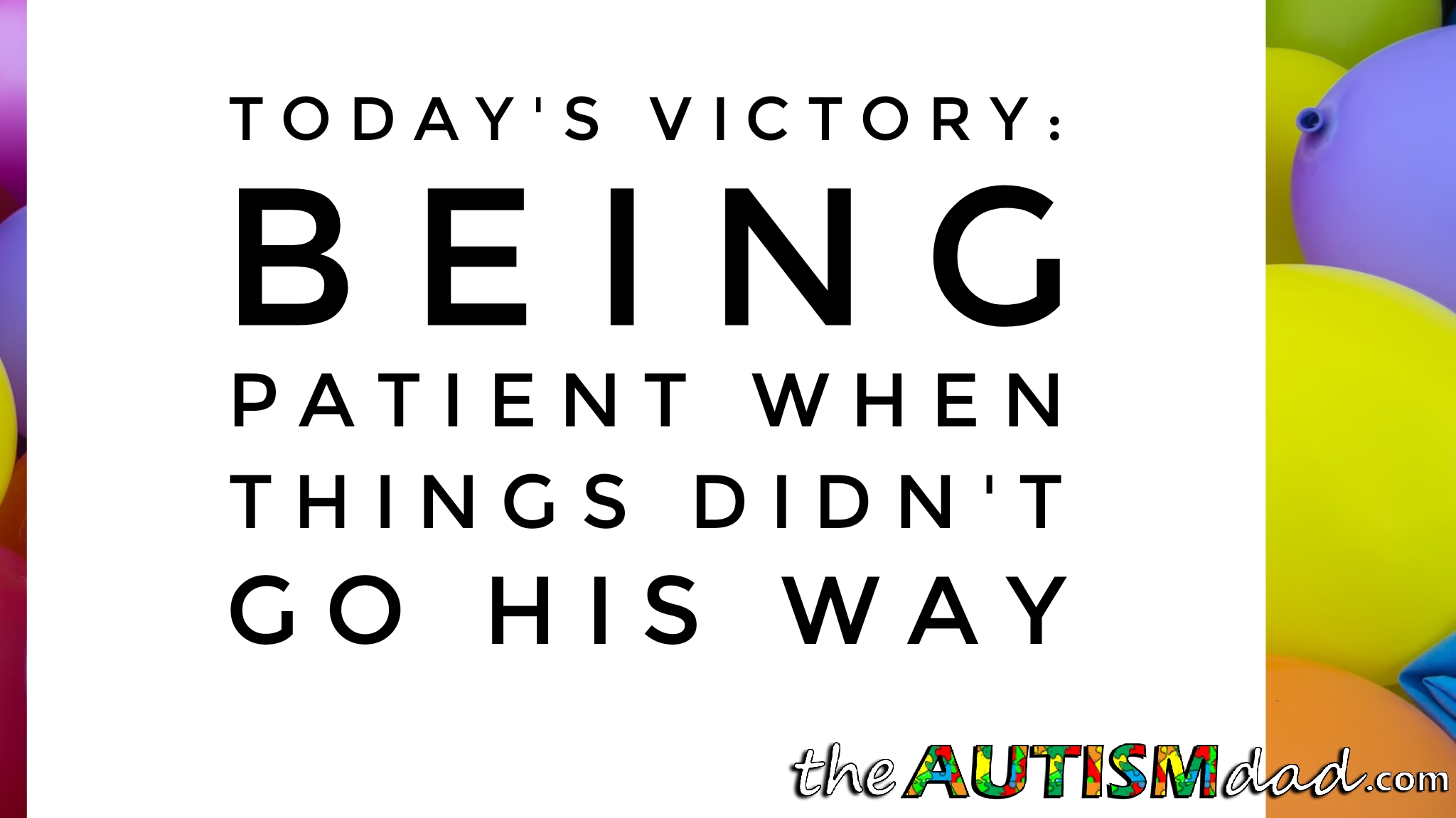 That all changed today.

Emmett decided that he wanted his own Xbox One controller, so he could use it with his phone. We all play Minecraft together. I play on the Xbox, and the boys join from their phones. Using a controller with their phones makes it much easier to play.
Emmett decided on the controller he wanted, and we reserved it for pick up at Gamestop. I took him over right away because I didn't want him second-guessing his decision and causing himself undue stress.
Unfortunately, when we arrived to pick it up, we learned that our order had been canceled because it was reserved for someone else. They only had one and the other person had already bought one but it was broken, right out of the box. This was going to be their replacement.
While that was really annoying and I disagree with the way they did this, I was more concerned about how Emmett was going to react. Being Autistic, I was worried that he was going to get very, very anxious and ultimately meltdown.
We looked at other options but they weren't what he had wanted. After some discussion, the manager said that there was a store about an hour away that had several in stock and that he would personally drive there to pick one up and have it ready for Emmett on Monday.
Rather than stress out over the unexpected turn of events, or settle on something he didn't really want, he opted instead, to wait until Monday afternoon and get the one he really wanted. This is the same kid who literally can not decide on what candy he wants at the movies or what to eat for breakfast, lunch, or dinner.
I was expecting his little world to fall apart and panic to set in, but he did absolutely amazing. I was shocked at how well the whole thing went, and I told him on the way home, that he would be the focus of my Today's Victory post this evening. I'm so proud of him, and he did awesomely.
While it was disappointing that our order was canceled without us knowing about it (I did receive an email but I didn't see it right away), I want to give a big shout out to Gamestop for helping make sure Emmett gets his birthday present. 👍
Hopefully, everything works out for Monday. 😊