The boys and I had a pretty good day. Gavin of course had a good day, or was at least in a good mood. Gavin is nothing if not chronically happy. It can honestly be annoying sometimes but it's also something that I truly admire about him.. ☺
The only significant problem with Gavin was that he couldn't remember if he'd taken his Clozapine when he took his bedtime meds.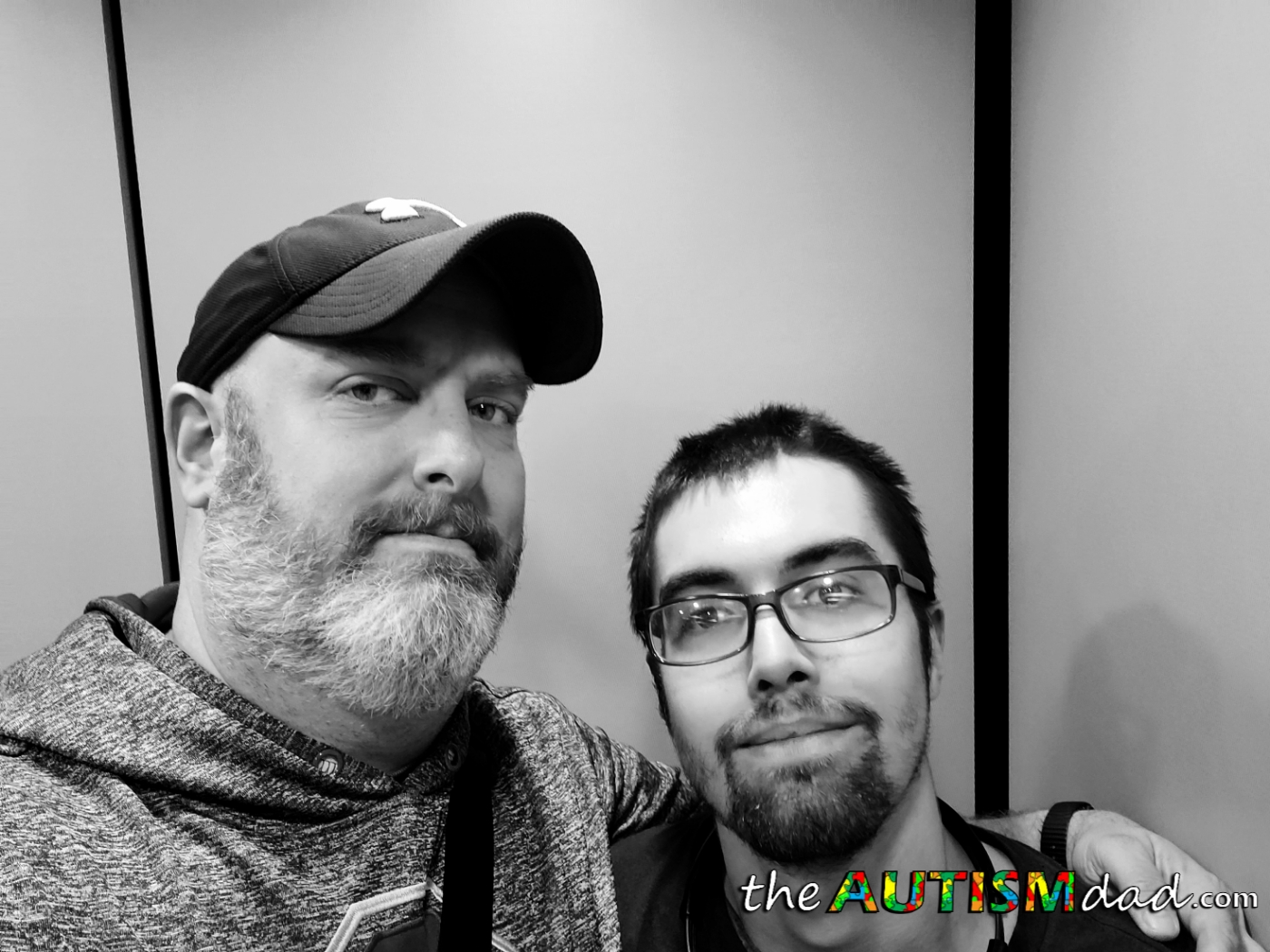 He became very upset with himself for being unable to remember. Counting the pills wouldn't help either because of the refill timing. Just trust me on that. Counting the pills left in the bottle wouldn't help right now because we couldn't be certain.

I have to assume he took it even if he didn't. The reason being that he'll be fine missing a single dose but doubling up would be very dangerous and likely result in him being rushed to the hospital. We certainly don't want that.
The downside to taking this approach is that he most likely didn't take it in the first place and therefore he will convince himself that he won't be able to sleep. Yes, the Clozapine sedates him but he's slept most of his life without it. It's more about his routine being disrupted or perceived as being disrupted that throws him off.
As I was getting ready for bed, he wandered into the hallway, scaring the shit out of me. I swear to God he needs to wear a fucking bell or something because he makes no noise. It's creepy if I'm being honest. Frankly, I'm not sure who was scared more. My reaction to him scaring me ended up scaring him. 😂
After I caught my breath, he told me that he woke up and was afraid he wouldn't be able to go back to bed. He hadn't actually tried going back to bed yet, so I told him to try. I don't like jumping to medications for anything if it's not necessary. If he can't fall back asleep, I can give him a melatonin. He's sorta psyching himself out and if I gave him a TicTac and told him it would help him sleep, he'd fall asleep without any issues. I'm hoping he can work through tonight. I've got melatonin ready, just in case.