My day was full of ups and downs. It was full of roller-coaster emotions and some very difficult situations that I didn't want to have to deal with.
As I mentioned before, today was my sixteenth wedding anniversary. It's also the day my wife collected the rest of her belongings from the house today. Aside from the kids, there's nothing left to indicate she ever lived here. That's a bitter pill to swallow, especially on our anniversary. There are so many things running through my head, driving me crazy, but I know that moving forward is the best thing for the kids and me.
I also had some truly amazing moments as well.

Emmett was crazy brave while receiving two vaccines today. Mr. Elliott went to school without any major issues and that is a very positive thing for him. Him going to school without a fight is a good thing for me as well because that is a difficult battle to fight right now.
Then of course, there's Mr. Gavin. He did great during his blood work and has been very helpful today. He came with me to my therapy appointment and patiently waited for me to have a my session. I'm so grateful that he's so cooperative.
My day has been full of reasons to be proud of my kids and none of them have escaped my notice. My little men have helped to make manageable, a very difficult day, without even realizing it.
I had a couple of moments with Emmett today that really made me feel good about my life. I wanted to share two of those moments.
The first one occurred while we were waiting for him to get his shots. We were in the waiting room at Akron Children's Hospital, trying to cut through some of the anxiety with humor. We were goofing around, playing with the cameras on our respective phones. This was the result of one of those moments.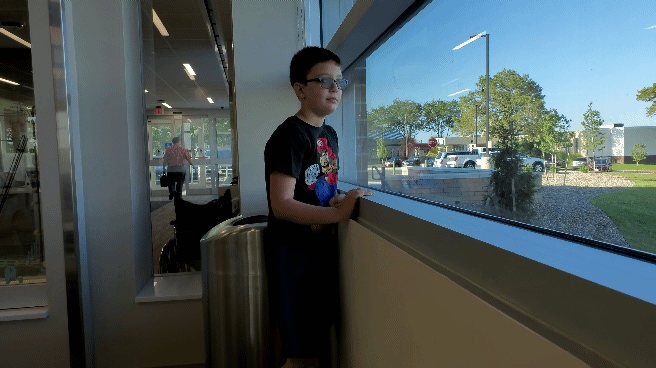 The next moment was later on in the evening when we were at their therapy session. Emmett kept giving me hugs and I snapped this picture of him snuggling me. ☺
This is a moment in time, forever frozen and it reminds me why I'm continuing to push through all this shit. My kids are everything to me and as difficult as this whole thing is for me, I still have my kids. I can't lose sight of that because it's really all that matters in the end.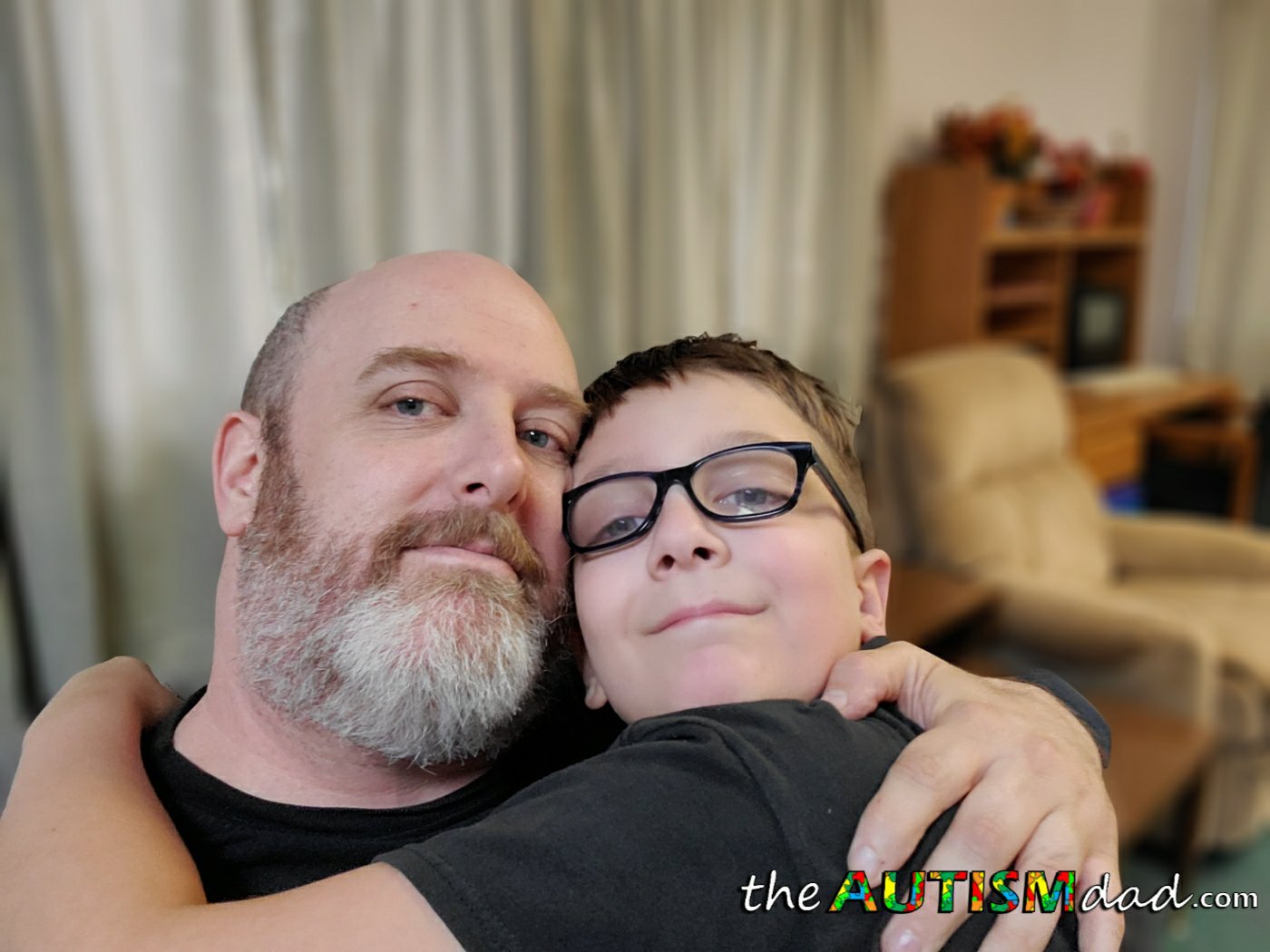 September 3rd no longer represents loss for me but rather the birth of a new journey. I don't know what this journey has in store for me but I'm going to do my best to handle or adapt to whatever it throws my way.