There's so much to talk about but I'm exhausted beyond belief and want to call it a night. Thay said, I figured I'd sum everything up quickly and maybe provide more detail in the morning.
The boys had a visit this morning with their mom. They left around 9 AM and were back a little before 3 PM. I did absolutely nothing while they were gone. At first I felt guilty about that but that didn't last too long because I needed sleep. I crashed on the couch with Ruby for a decent power nap and ended up feeling better after.
When the kids got home, Elliott was upset again but he wasn't dwelling on it so I told him that I was there if he needed to talk.

Emmett seemed to be doing well but that didn't last for long. He screamed and yelled at me for a little while. I know enough to not take it personally but it still sucks. These guys are struggling and I'd rather them take it out on me than each other.
Shortly after they got home, we went over to my parents house to help clean up the thousands of walnuts that littered their backyard. My parents have a massive black walnut tree in their backyard and every other year, it shits walnuts all over the place. This is one of those years and they needed help.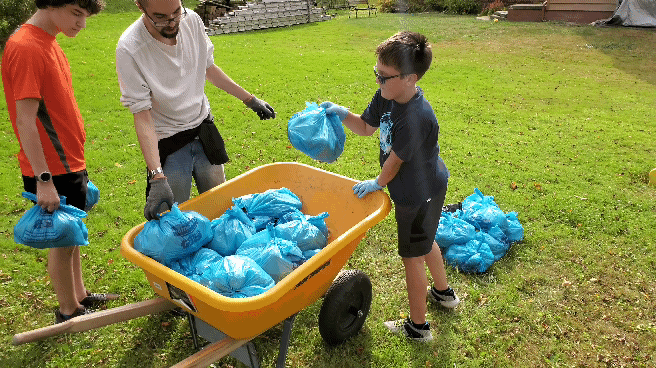 We went over to help and it took about an hour. We collected 22 bags of walnuts and more were falling as we finished up.
After we finished helping my parents, Elliott wanted to visit the Halloween store because there was a prop that he needed for his costume this year. Elliott and Emmett are going as Sam and Dean Winchester. Elliott wants to be Sam and Emmett will be Dean.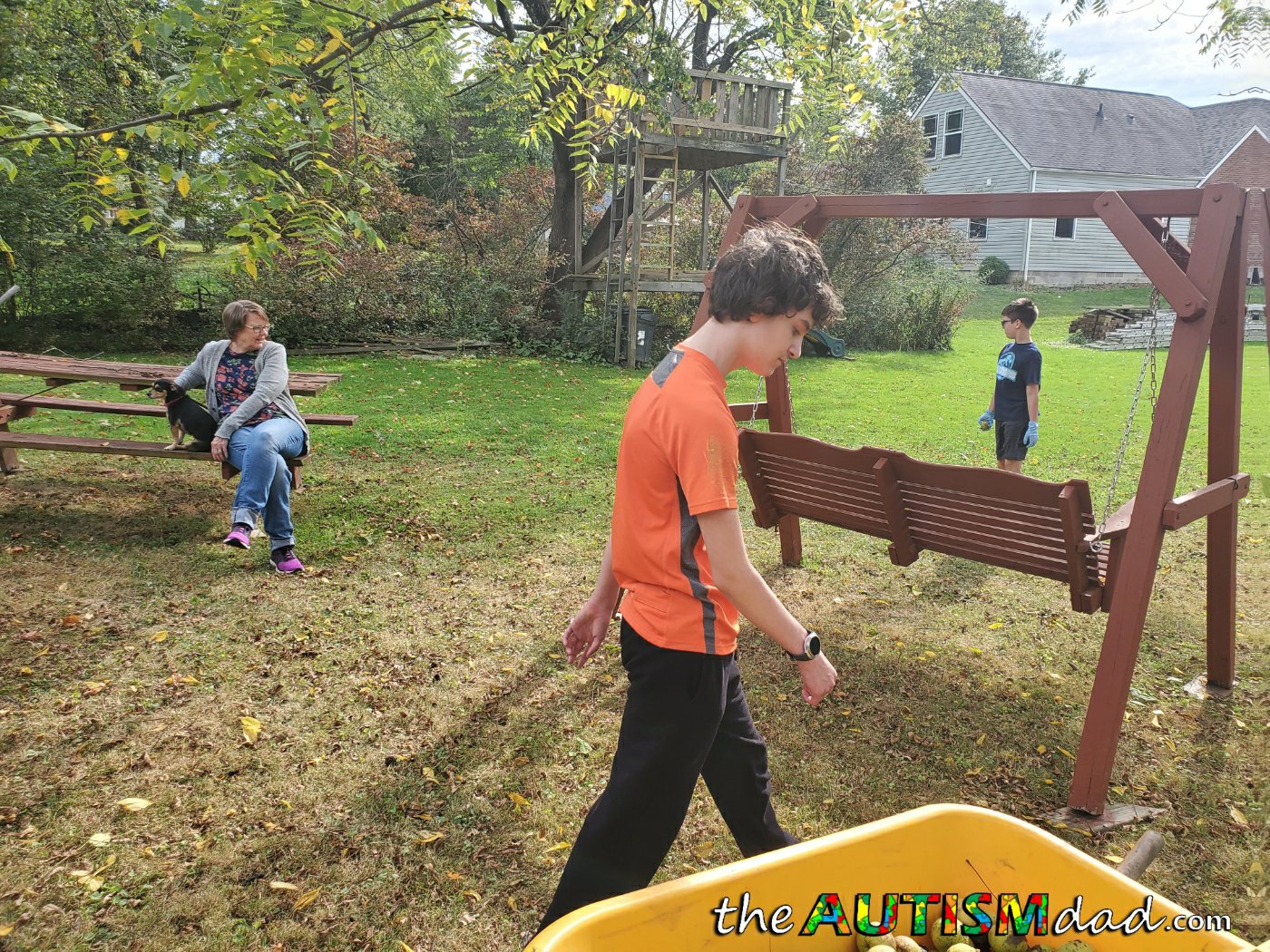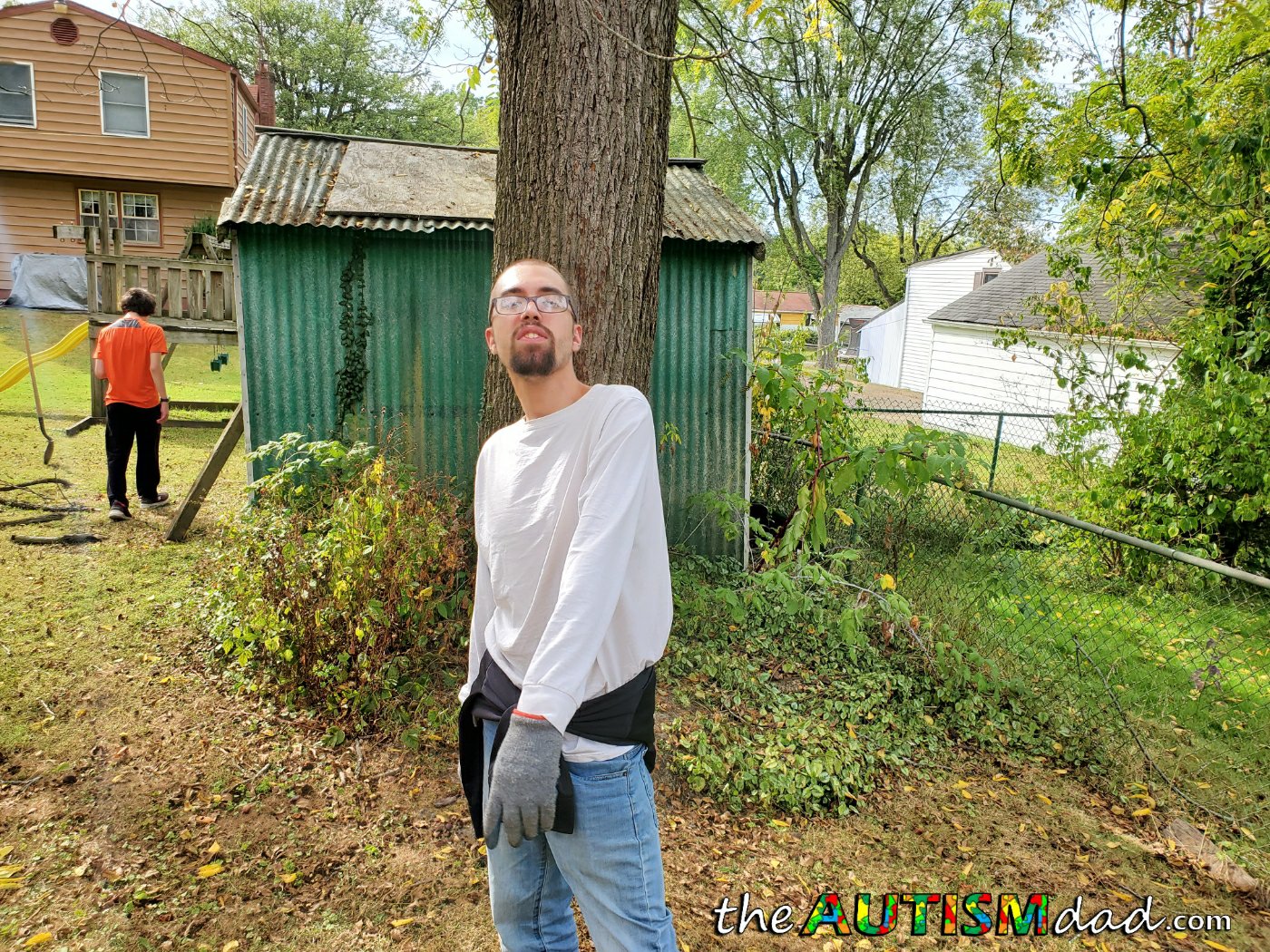 The costumes aren't super complicated and we have plenty of time but these guys were in a panic and wanted to make sure they had everything. These guys are very picky and want the props or costumes to be perfect. They are picky because their trying to be difficult, is more sensory in nature.
Elliott got what he needed and Emmett got what he needed. Gavin won't be trick or treating this year and I'll explain why in another post.
We had to hit the grocery store before heading home. I spent more than I had intented but only picked up what we absolutely needed. Groceries are fucking expensive anymore.
Anyway, the kids did really well and I appreciated all the help I received. When we got home, I got yelled at some more before making dinner and calming things down for the night. Thankfully, everyone is sleeping before midnight and that's important because school will only be more challenging if they don't get enough sleep. We have to make school work and I need every advantage I can get, a sleepless night isn't going to help.
I'm hoping that they will A) willingly go to school and B) make it through the school day.
The exhaustion is taking over and so I'm going to end things right now.