I wanted to share something that happened recently. There's so much going on that sorta drowns out moments like these.
The other day, Elliott was digging through some drawers and he found a very special piece of my past. I don't talk about it much because it doesn't really matter anymore and truthfully, it sometimes makes me sad to remember all I gave up.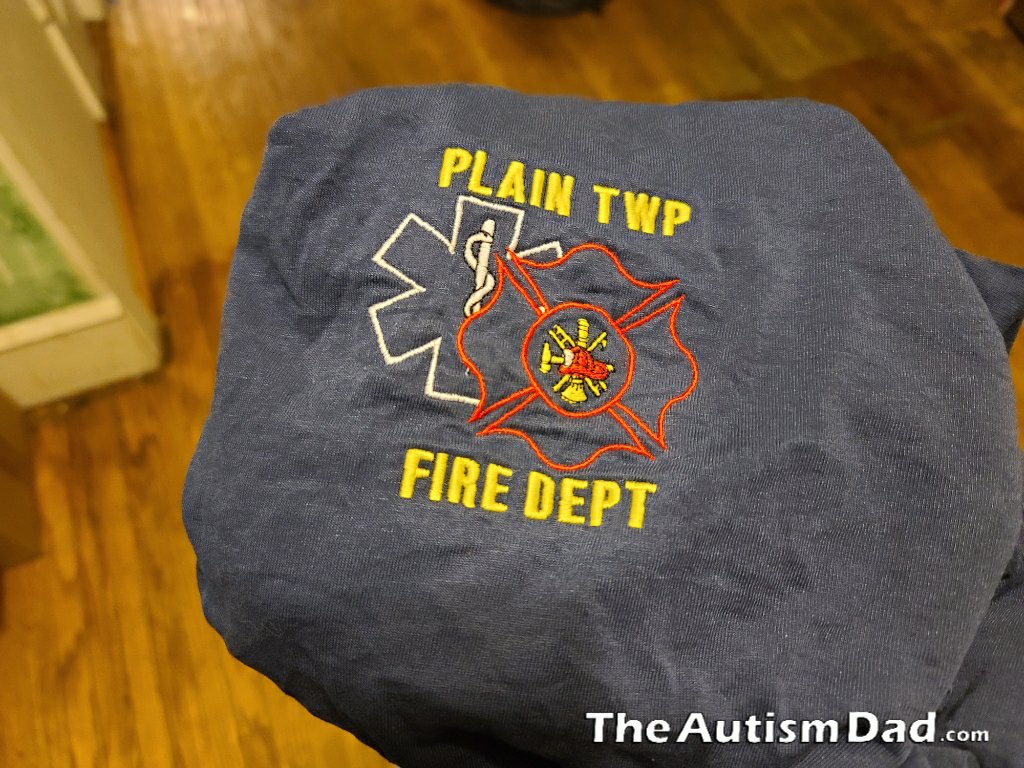 The picture above shows my old uniform shirt from when I was a fire medic. I haven't seen it in I don't know how long.

For those that don't know, when I met my soon to be ex-wife (I fucking hate saying that but I don't know how else to say it anymore), I was just finishing up medic school and already working at the fire department.
I'm so proud to have been a fire medic and lucky to have been a part of something so important. It's been a long time since I gave it up and frankly, I still miss it. If I had the chance to hop into the back of an ambulance, and run calls again, it would be really hard to turn down.
I don't often pat myself on the back because I don't think very highly of myself but I was fucking good at my job. I received awards for my management of major traumas and other things. There are a great many people alive today because of my actions. Back then, this gave my life purpose.
Walking away from that life to become a full time caregiver was one of the hardest things I've ever done.
You can read through the earlier posts to better understand some of the reasons that decision was necessary but for now, just know it was.