Children with autism spectrum disorder can be prone to issues with balance and body awareness as well as social interaction and cognitive problems like the ability to pay attention and concentrate. There are many different treatments out there to help improve these common issues that may accompany ASD. One of those treatments includes occupational therapy making things like riding a bike an excellent way to boost their proprioception.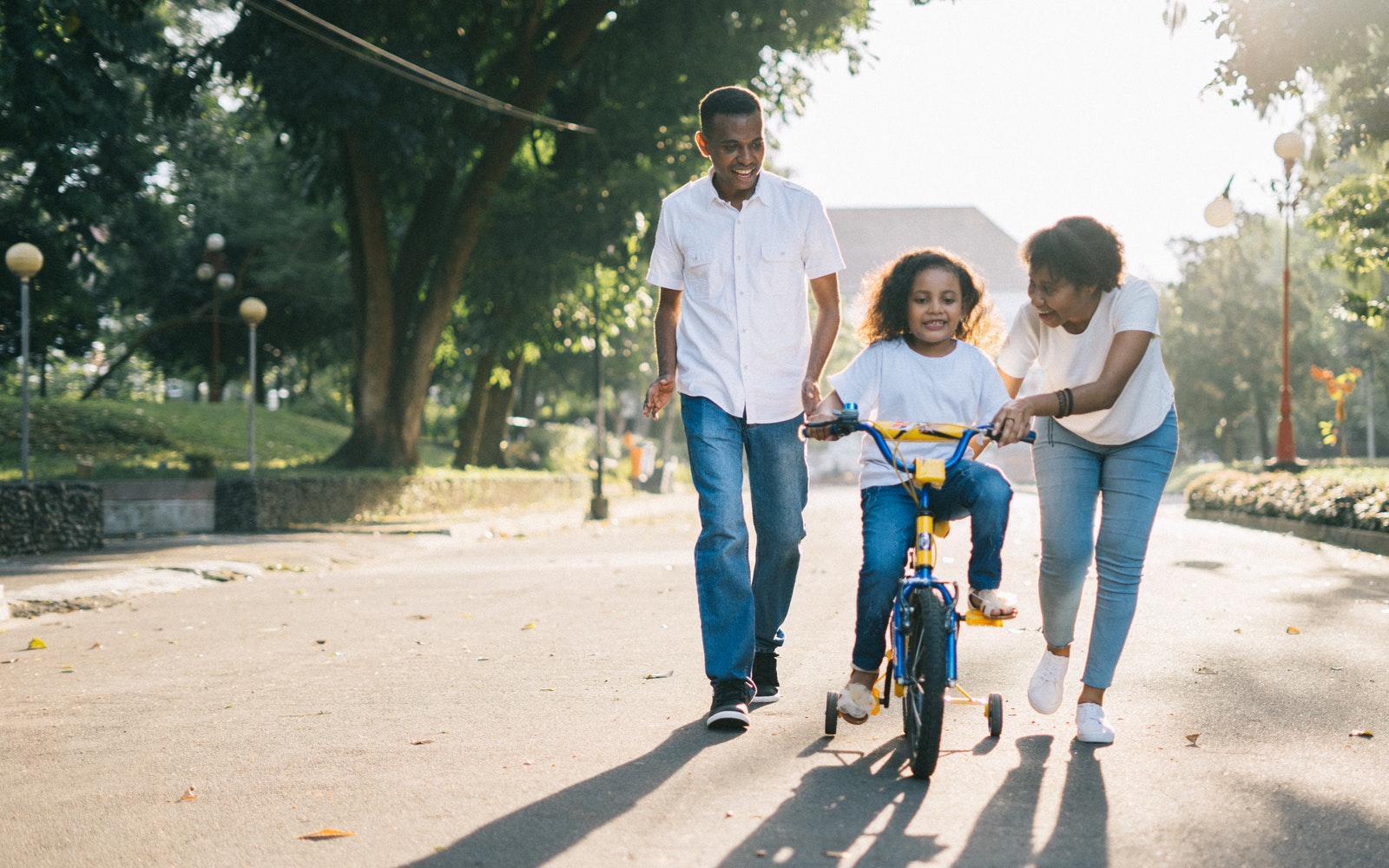 A 2015 study found that autistic children were able to exponentially improve their physical stability after five weeks of regular training on a no-pedal balance bike, dissolving the common belief that children suffering from ASD cannot learn to ride bikes.
"Stability scores in all body planes were significantly improved during the five-week duration," Dr. Andrew Shim, Chairman of Briar Cliff's University's Kinesiology and Human Performance Department told We Love Cycling. He added that starting on a no-pedal balance bike "can assist children with special needs in transitioning to a regular, two-wheeled bicycle without the anxiety of falling or using training wheels."

If you are still unconvinced about how cycling can help your child with autism, here are some of its benefits.
It Can Strengthen
Cycling can strengthen your child in several ways. The act of bike riding can not only develop leg muscle organization and endurance, but it can also heavily improve motor skills, physical coordination and balance.
It Can Improve So Much More
Riding no-pedal bikes improved so much more than just the motor skills and physical coordination. A special education teacher at Central High in Rapid City, South Dakota, Amy Heuston, found that cycling also improves an autistic child's speech, behavior and social interaction.
It Can Improve Social Skills
Physical activity, like cycling, can improve your child's social skills. In a study by Autism Speaks, their meta-analysis showed that young people who participated in physical activity programs designed for individuals with autism gained a lot in their social and communication skills. When orchestrated correctly, these programs can offer a fun safe setting for interacting with others. Cycling can also develop their social skills because they are more inclined to talk about the subject with other people, creating a community.
It Can Encourage Independence
There is a sense of independence when you learn how to ride a bike. The same concept applies to your child. They will have a new sense of confidence knowing they were able to accomplish something challenging. This reinforces children with special needs emotionally.
Now that you know about the benefits of cycling, the next step is making sure you choose the best bike for your child. There are several options to choose from depending on what your child needs. Whether your child needs an adaptive boke or another specific type of bike, there is more of a variety.
Balance Bikes
This is a perfect way to slowly introduce bike riding safely. These are bikes without pedals. They are meant to be pushed forward with your child's legs instead of pedaling. Balance bikes teach balance first as it is important for learning how to ride a bike. This allows your child to zero in on learning how to balance. Some popular brands are Strider Bikes, BMX, REI, and Woom. Be sure you use a kids bike size chart to make you're getting the correct size.
Tandem Bikes
These two-seater bikes are great for your child getting the experience of riding a bike while giving you the control. It allows your child to sit in the front seat while you sit in the back. Though your child may have the ability to pedal, only you can steer. Your child can also hold onto the handlebars, but they may not have the ability to steer. Some popular brands for theses bikes include Buddy Bikes, KHS, Electra and Sun Bicycles.
Regular Bikes
A regular child's bike works just as well for your child, though it may be more challenging. It may be counterintuitive, but it is not recommended that you use training wheels as they do not help your child learn balance and coordination. There are techniques you can use to make the learning process easier like color coordinating the pedals with different colors. Your child can hit the colors instead of focusing on pedaling.
Be cognizant that this process takes a lot of energy from both you and your child. Take it one step at a time. Be patient with your child. Cycling is not an impossible feat. It is a long but rewarding process. There are plenty of resources and communities that can help you and your child to experience this milestone.
This is a contributed post and may not reflect the views and opinions of this blog or its author.