It's been a weird day, filled with Gavin related challenges. Lizze and I spoke at length this morning, and we both feel like Gavin is coming unglued. That's not meant in a derogatory way. We're both freaked out a little bit because there was serious doubt that the Clozapine was actually doing anything anymore and it's now quite clear that it was holding back the tidal wave of hallucinations.
It's important to understand that as bad as things are getting for him in this area of his life, we do not see anything that warrants safety concerns for anyone around him.
Announcing that he's a God is worrisome, but he's still a good guy, battling evil and not going dark if that makes sense. We would need to be more concerned if he were talking about killing people or his missions became less weird and more disturbing. At this point, we do not see anything like that and hopefully, we won't.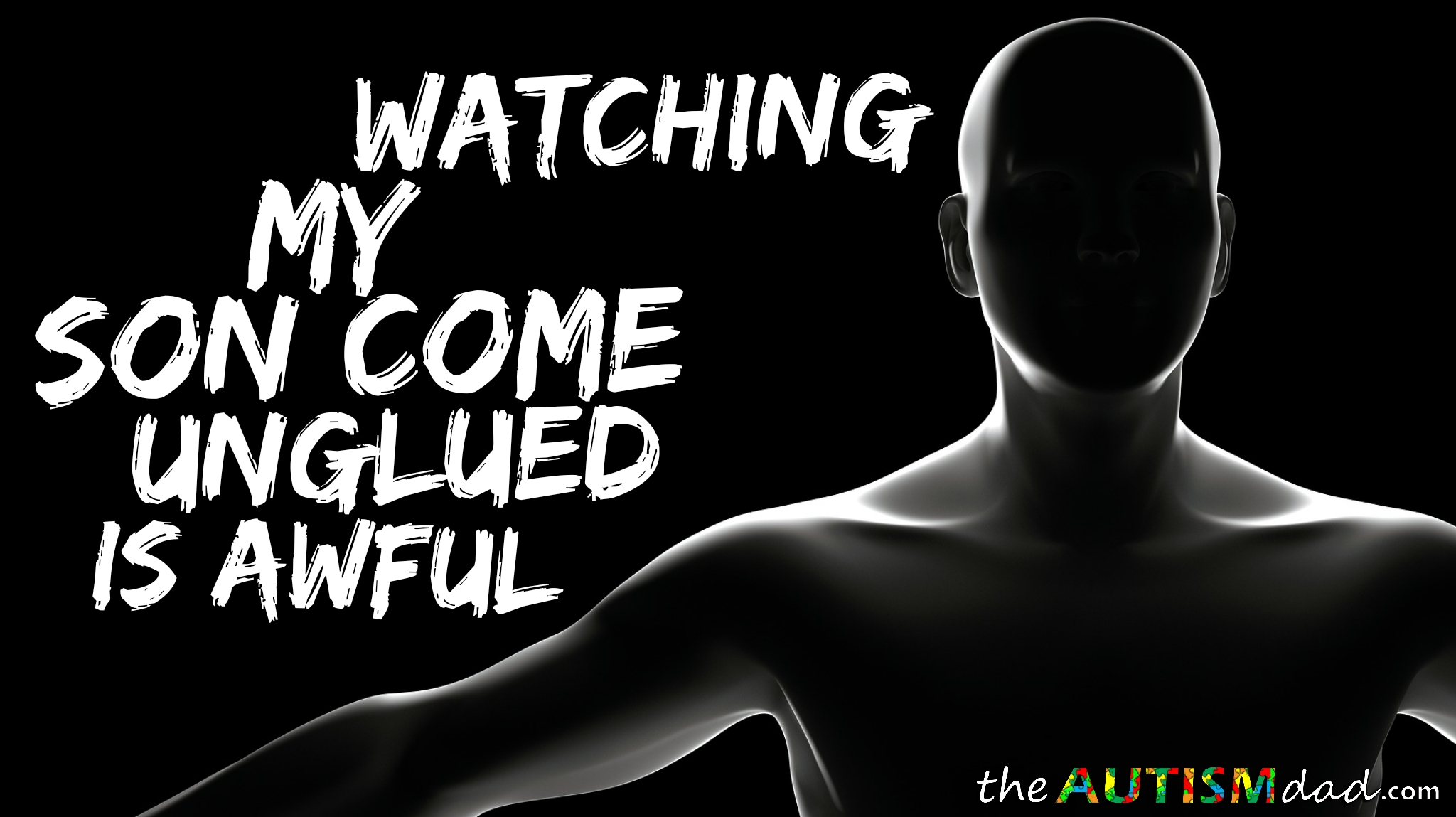 This morning Gavin hopped up off the couch and announced that he couldn't hang out with us because he was just given a job to do. He didn't say what that job was, but honestly, I didn't ask. I didn't ask because I didn't want to know. It's a bit of self-preservation for me at this point.
We had to pull Gavin off of the Clozapine. The side effects he'd developed after years of being on the medication were significantly impacting his life and not in a good way. It was the best thing we could do for him but seeing him like this hurts.
Having my 19-year-old son tell me that he's a God, is heartbreaking. He truly believes this and the look in his eyes when he tells me is unsettling.
Something that we are going to have to keep a close eye on is how deep he goes down the rabbit hole. Delusions of grandeur have the potential to be very dangerous. He already believes he's God; it's not a massive leap for him to think he can fly or that he can do potentially harmful things without getting hurt.
We have a couple of weeks before he gets reevaluated and we discuss new medications. We have to let the dust settle before we do anything else.
I'd be lying to you if I said I wasn't getting nervous because I am. I honestly didn't think the meds were working anymore because he was beginning to go on more and more missions, while still on the Clozapine. This has caught me off guard.