We've made it to the Urgent Care and Elliott's not liking it. He get so anxious and just cries. Ultimately, he cooperates, especially when the doctor arrives but it's not easy.
Once we were checked in and after we were called back, Elliott sorta settled down.
When the nurse came in to do vitals and histories on both boys, Elliott did awesome, as did Emmett. Soon after the doctor arrived in to check them both out.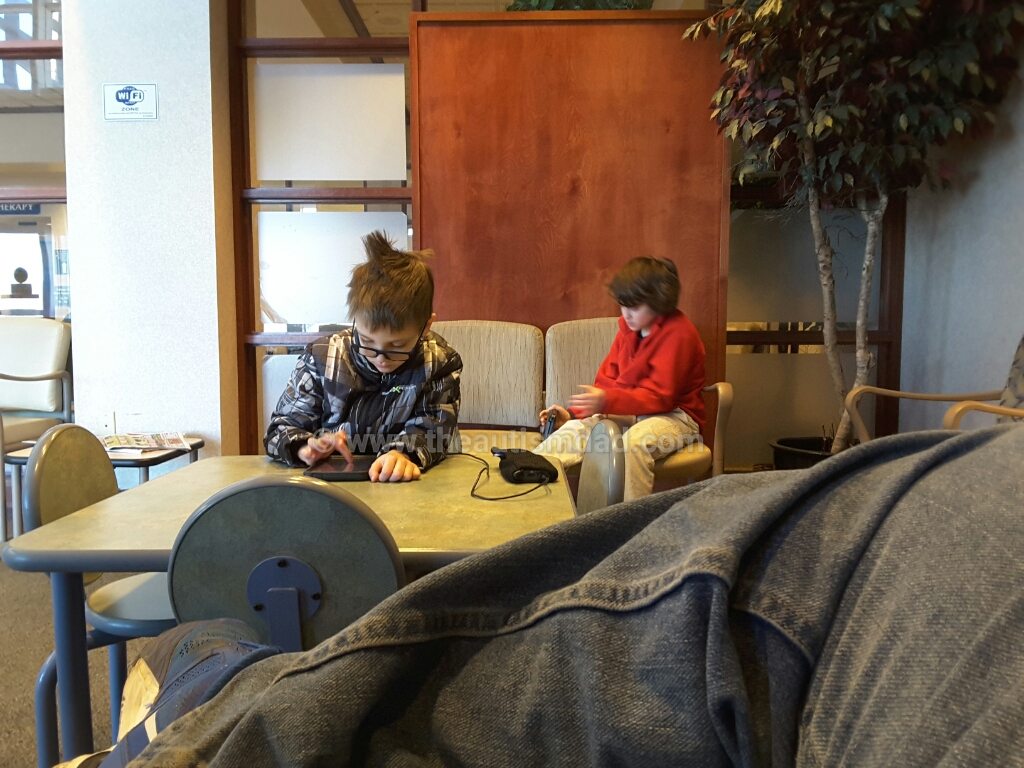 Long story short, Elliott's needs more steroids, an antibiotic and cough suppressant.
Emmett needs the same, minus the steroids.
We're taking this approach because both boys have a history or walking pneumonia on more than one occasion. The doctor doesn't want to take any chances, especially with Elliott's asthma.
As we're getting ready to leave, I get a text from their Grandma that it worked out well that the boys left early because Grandpa now has a stomach… Son of a bitch….. That's the last thing I need floating around the house..
Hopefully, the boys will avoid this additional bug.
We also hope Grandpa feels better soon.
The last thing I absolutely have to do is get the boys meds as soon as they're ready. That'll be in about an hour from the time of this posting. After that, the boys will be resting, whether they like it or not.
I'm absolutely exhausted and I need some downtime if at all possible.
This site is managed almost exclusively from my Samsung Galaxy Note 5. Please forgive any typos as auto-correct HATES me. 😉
Please remember to visit my Sponsors, Like, Tweet and Share my posts on your favorite social media outlets.
I can't do this without your help. So, if you like what I'm doing, PLEASE consider supporting my efforts. Click here to find ways you can help for FREE.