I told you the other day that I sent Gavin's information into Make-A-Wish, after waiting for him to decide he would be okay with possibly having a wish granted.
I replied to the email I received from Make-A-Wish, with the requested information.
After a day or two, I got a message back because my email had been bounced. Perhaps the person I was working with, no longer works there. Maybe I was bounced back by security. It doesn't really matter, because I had to resubmit my inquiry yesterday.

I received a confirmation back and simply need to wait for them to contact me.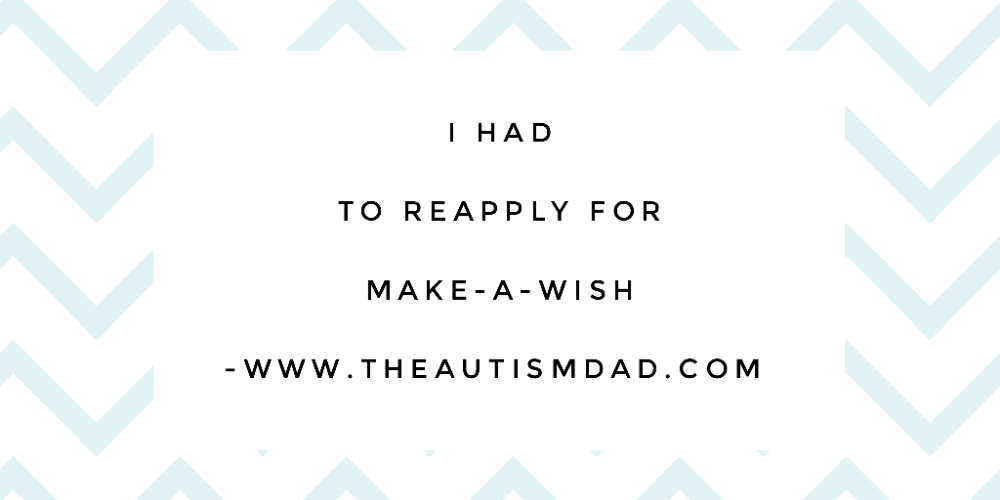 I'm not sure what happened, but in all fairness, the initial inquiry was end of last year. The hold up was basically Gavin not wanting to do anything. We didn't want to push him into this if he wasn't comfortable.
Recently however, he's had a change of heart and wants to visit Lego Land in Florida, hence the renewed inquiry.
Make-A-Wish is such an amazing organization, and I really look forward to hearing back from them. Gavin totally deserves this.
It's no secret that I was reluctant at first because of the emotional baggage that goes along with having a child living with fragile health. I've since realized that him having a wish granted, doesn't make anything more real. His health is fragile and it's going to be that way, regardless.
Gavin deserves to be a kid, and God willing, have a wish granted.