We're currently working through a mini-crisis of sorts. Mr. Elliott has been awake for the better part of three days. He's taken a few short (as in one or two hours at a time) naps, but nothing significant.
This is on Melatonin and his nightly Benadryl for allergies.
There are likely a couple of pieces to this problem, but I'm not sure what the root cause is. One issue is possibly related to being manic. We aren't really putting much into that at this point, but as I've said before, it's on our radar.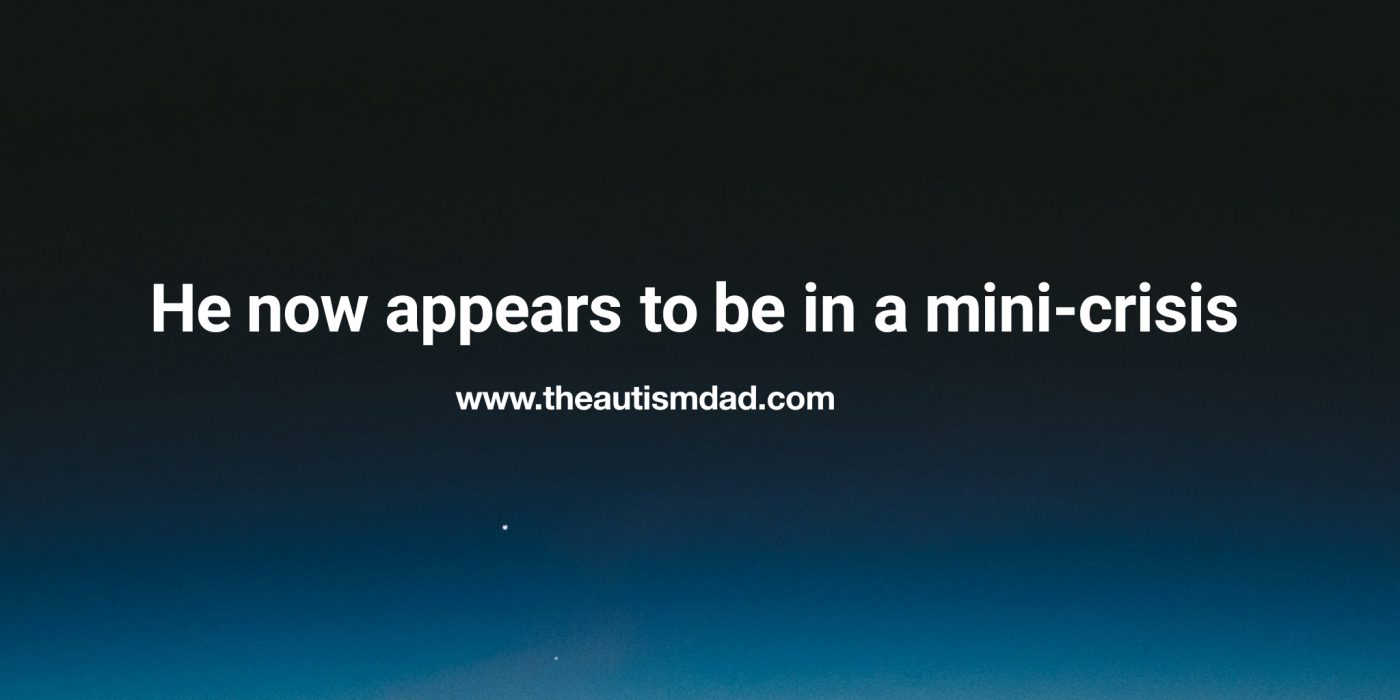 The second part is very likely to be anxiety related. He's been experiencing a significant amount of anxiety lately, and that's just part of his severe anxiety disorder. He's anxious for seemingly no reason, and it impacts most parts of his life.
Third, is the fact that my inconsiderate neighbor down the street, is setting illegal fireworks off until well after midnight. They've been doing this on and off for the last couple of weeks. The police have been out countless times but they have to actually catch them in the act.
What they are doing is walking two doors down from their house, and lighting them off across the street from my house. I've caught the fireworks launching and exploding on our security camera, but not who's setting them off.
Anyway, the noise freaks Elliott out, and I can totally understand that.
Thankfully, both Gavin and Emmett have slept through it so far.
A different factor that could be playing a role is ADHD. I always forget about this, but it can have a real impact. Essentially, he just can't shut his brain off. He has thoughts racing around and there's nothing he can do about it.
Aside from this creating a slap happy, punch drunk Elliott, it also creates a Daddy that is so exhausted from lack of sleep, he can't even think straight enough to write anything coherent.
In my case, I have been getting naps during day courtesy of Lizze, but I really need to sleep through the night cause this shit throws my sleep cycle off, and I'm already struggling with that.
I've been having a really tough time the last few days, hence my lack of writing or engagement. I'm on autopilot right now, and I wanted to get this all down because I'm feeling sorta clear headed at the moment.
Here's hoping tonight it will be different and Elliott will finally be able to fall asleep.